Boston Marathon 2011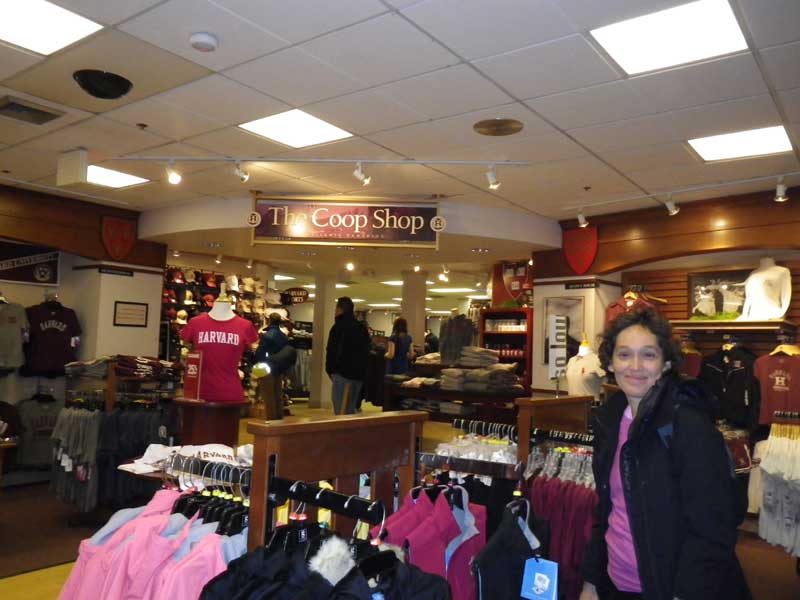 No trip to Harvard is complete without a trip to the COOP - the perfect source for all your Harvard memorabilia.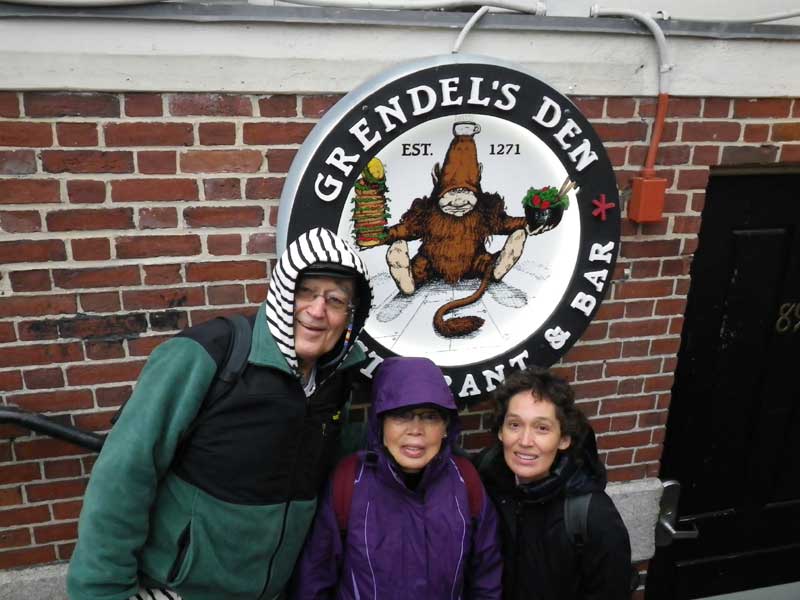 One thing about big cities, lots of great places to eat. Grendel's Den was well worth the stop.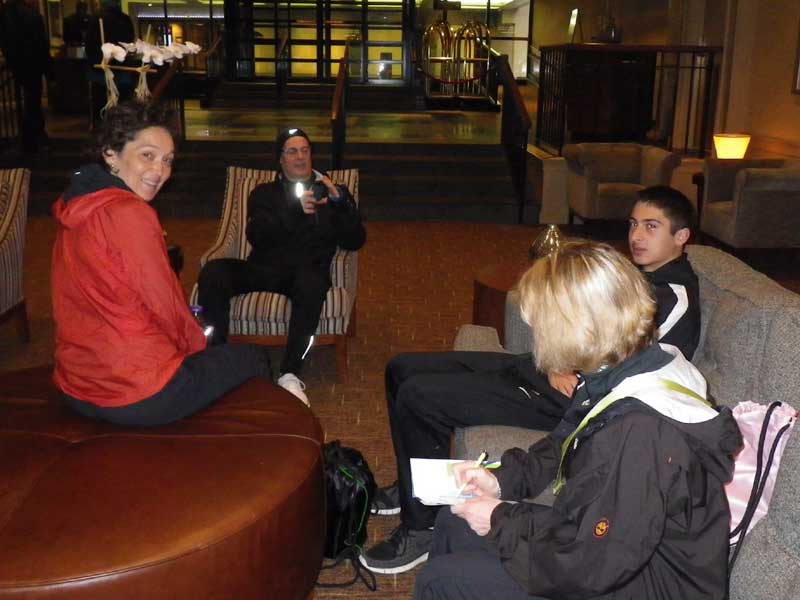 Sunday morning was "Race Day" - for those of us doing the 5K. We met some other people from Salem in the lobby of the hotel.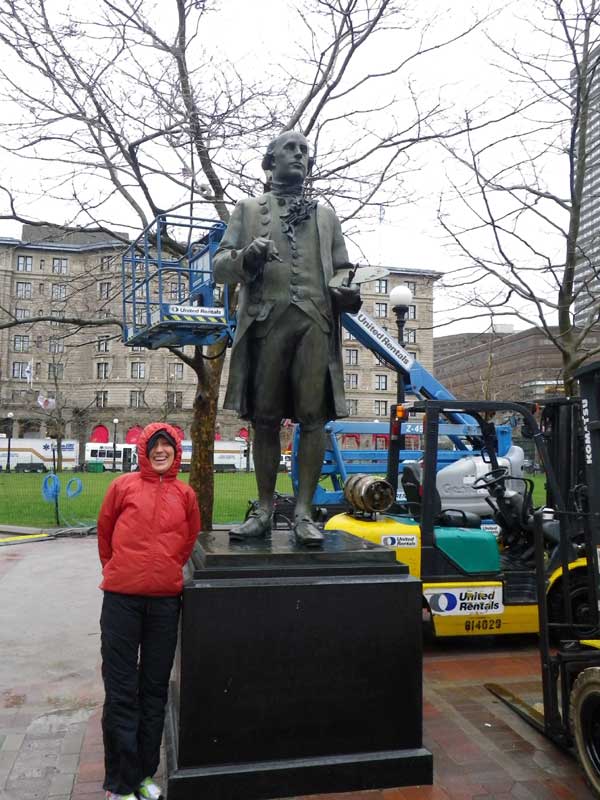 The 5K started at Copley Plaza. Mr. Copley was a heck of a dude - worth reading his Wikipedia entry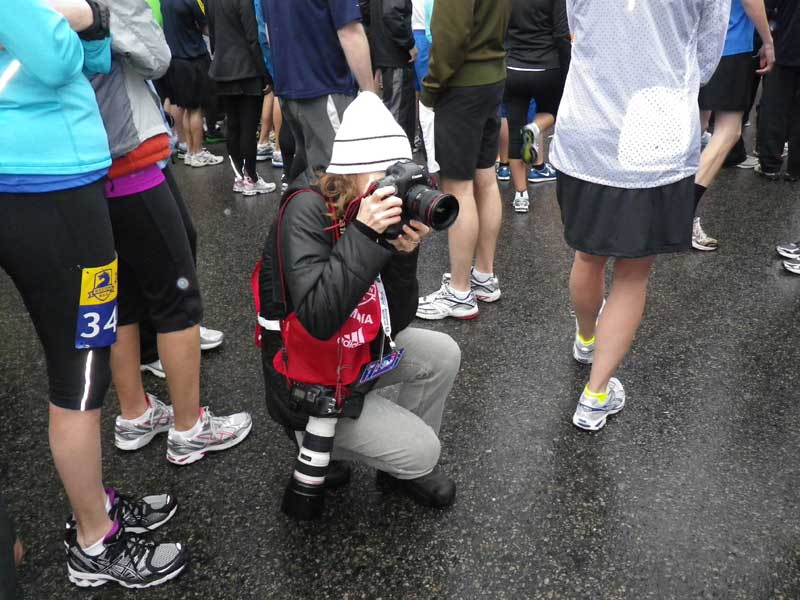 Keely got photographed by the Boston Globe and we were pretty jazzed about her being in the paper, but . . .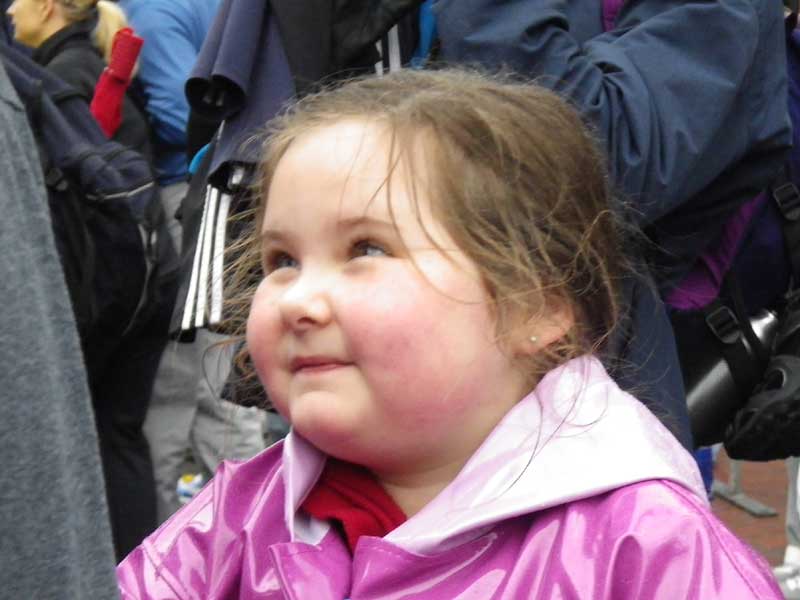 . . . she was beat out by this cute little cherub who was gazing lovingly at her father. OK, if your photo has to be bumped, it might as well be bumped for a cutie like this.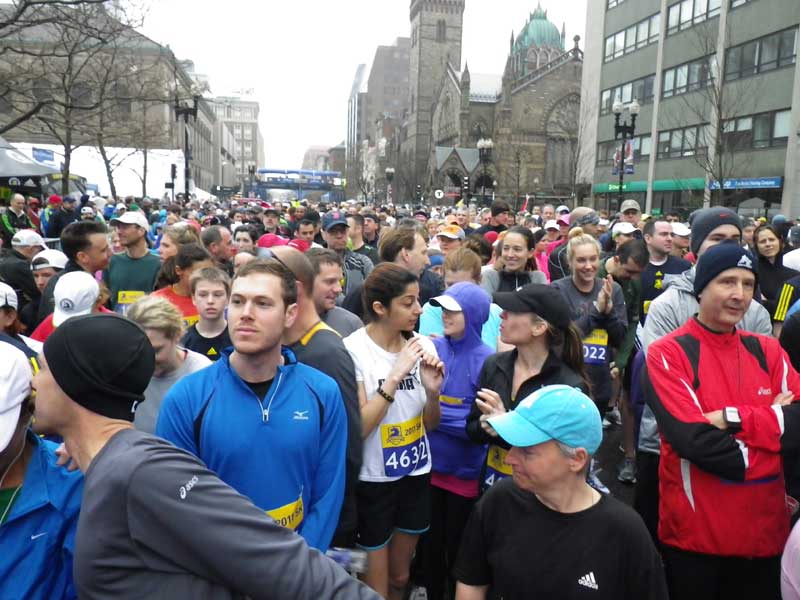 I'm not a marathoner, but I do like to show my support for Keely's obsession. I can run 5K, so she signed us both up. Only 5,000 people got to run this.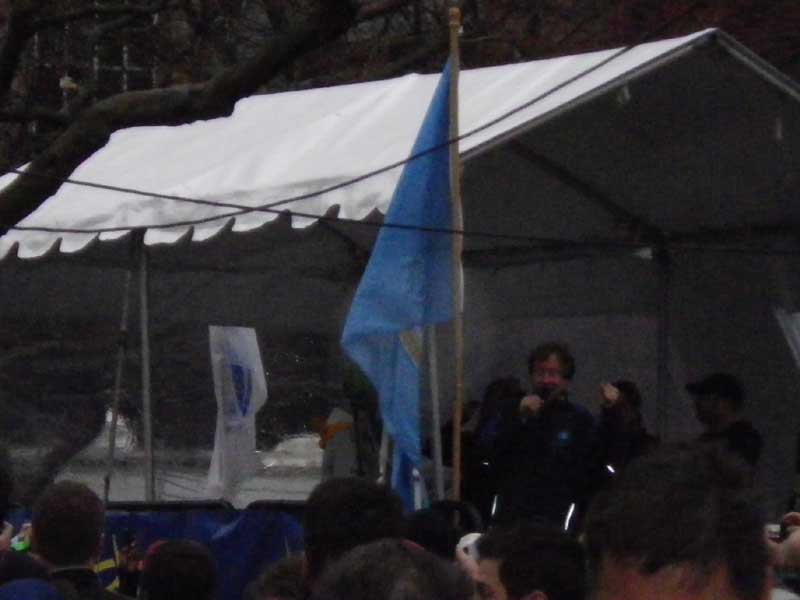 The Boston 5K was still Boston, so they had famous people out there to cheer us on at the start. This is Bill Rodgers, quite the legend in the running world and owner of Bill Rodgers Running Center.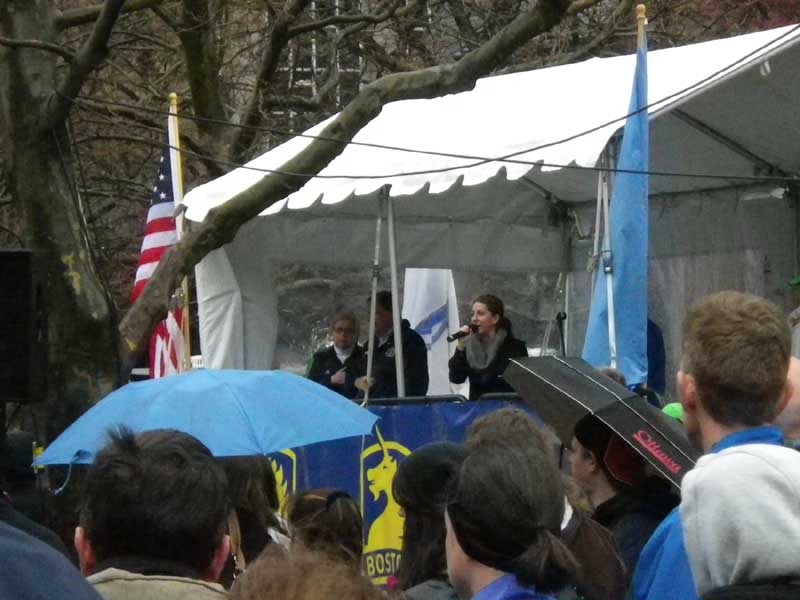 They also had this person - the daughter of one of the organizers. She sang "God Bless America." She was terrible. It's a good thing she is related to someone.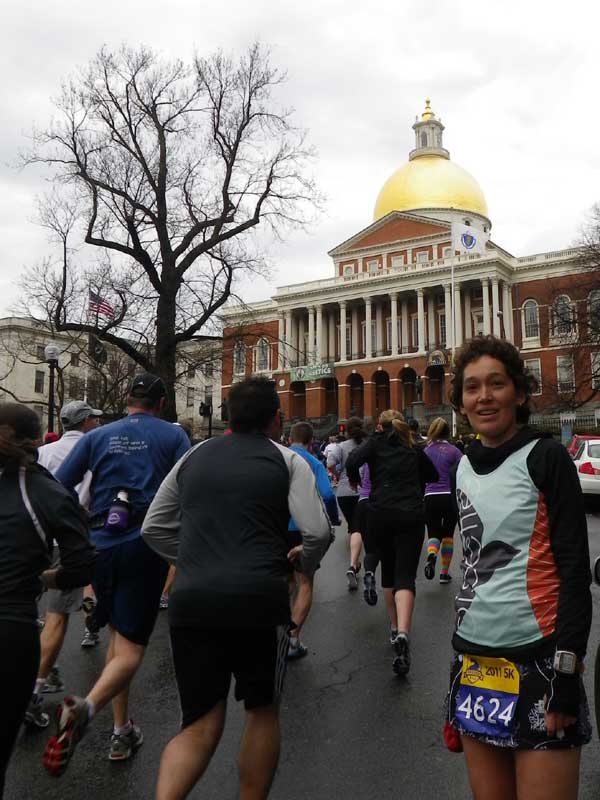 The 5K was pretty cool - we got to run around all the neat sights.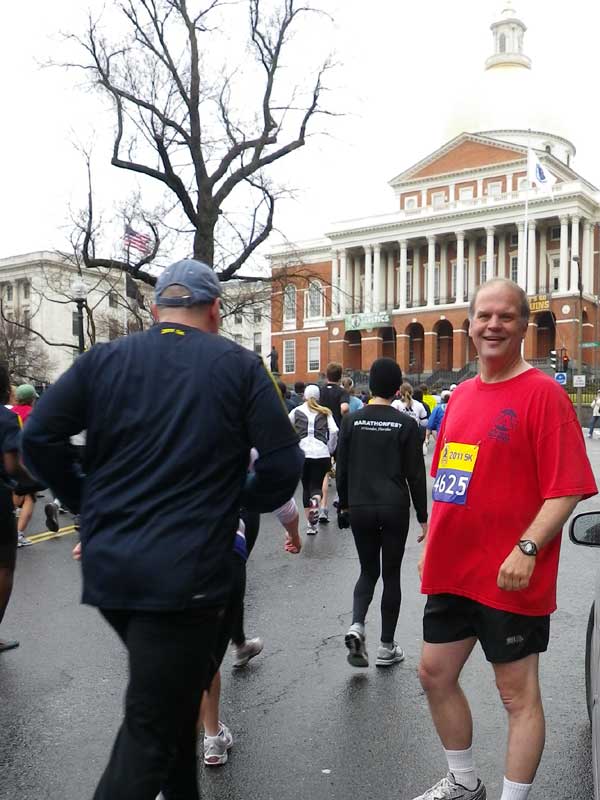 Even I got into the act