Boston Marathon 2011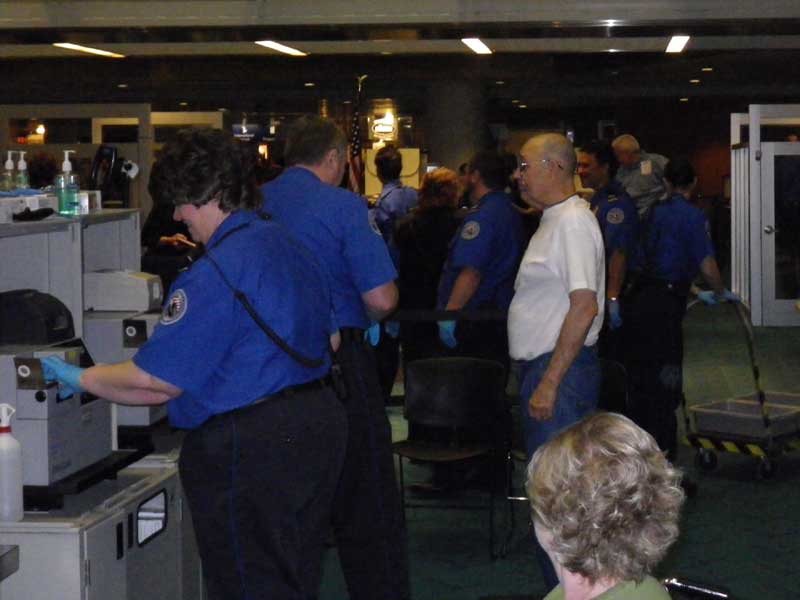 Every trip starts at the beginning - for this one, we had Keely's parents along with us. For some reason, the 4:30am shift of the TSA thinks a 75-yr-old man with a knee replacement deserves extra scrutiny. Dude has a note from his doctor and everything. I know, I know: Turrists, "heightened security" blah blah. I feel so much safer.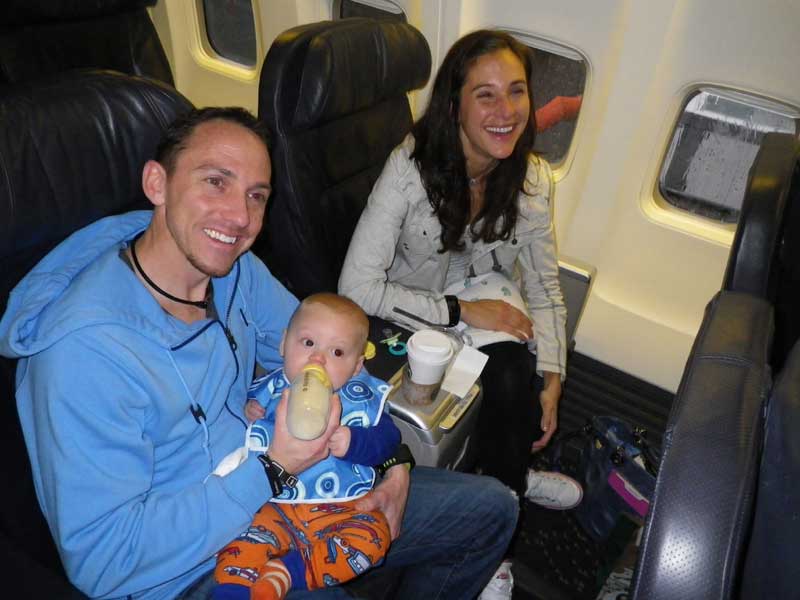 The Boston Marathon is the running event, and our plane was carrying 'running royalty.' This is Kara Goucher and her family. They were excellent sports - very nice and chatty with all the people stopping and talking to them.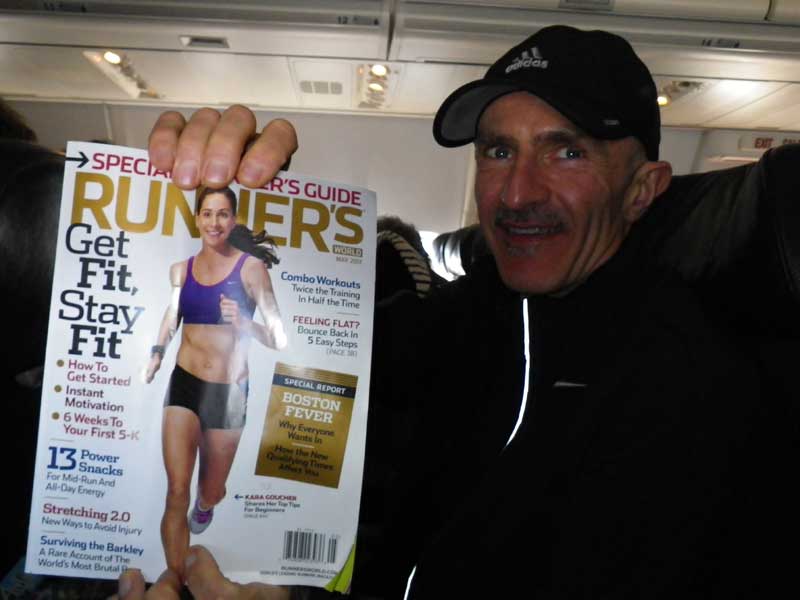 Just how famous is Kara Goucher? She was on the cover of this month's Runner's World. Kyle, our seatmate for the trip to Boston, had the magazine but had been too shy to have her sign it. This was Kyle's first Boston Marathon, too.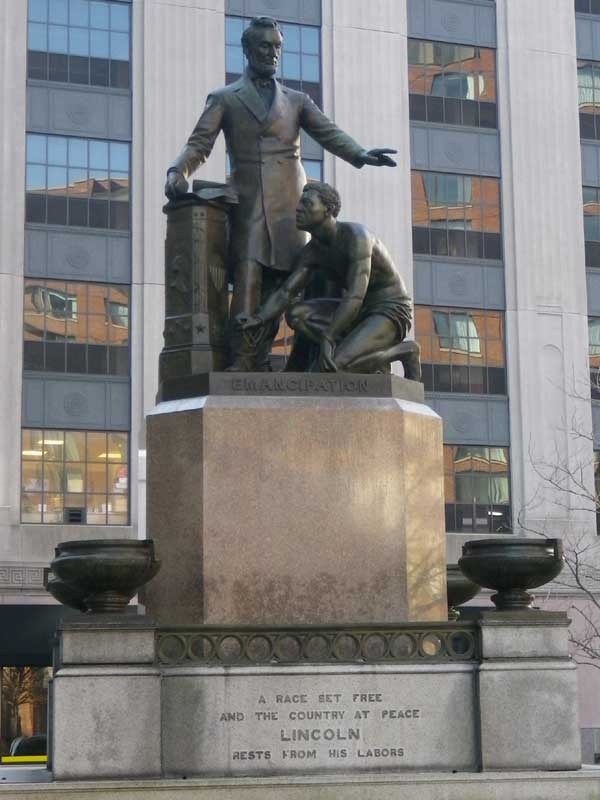 We got to Boston in the afternoon, got to our hotel near the Boston Commons, and took off for a walk. I'm not sure I really like this statue, to me, it more or less ignores the decades-long efforts of countless people who fought to end slavery.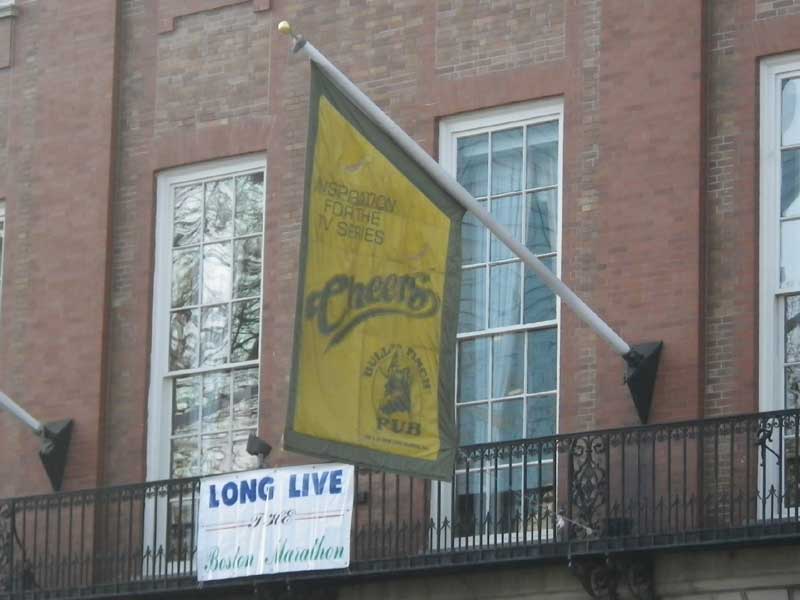 Keely's mom, Gloria, was a big fan of Cheers, so we had dinner there. Good eats, good price.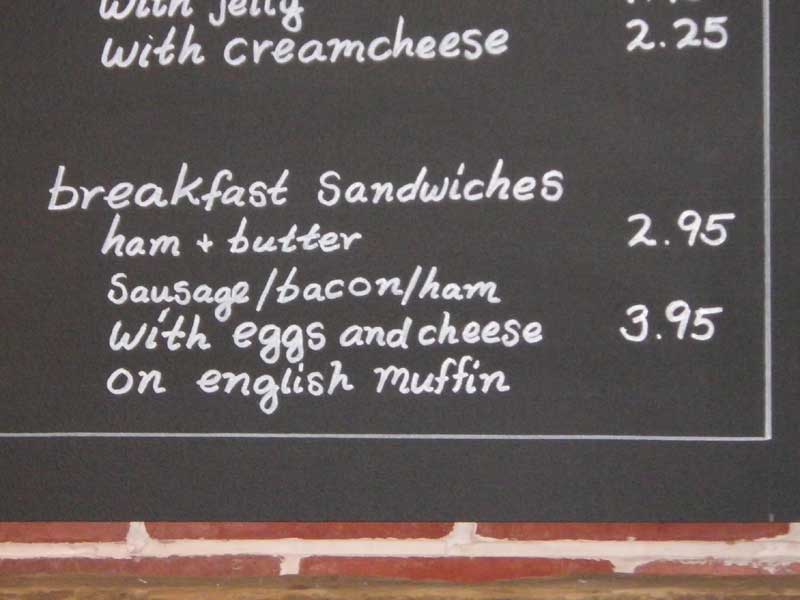 The next day - Friday - we headed out early for a day of sight seeing. We stopped by the Thinking Cup for coffee and something to eat. "Ham and Butter" sandwiches? I don't usually take butter with my ham.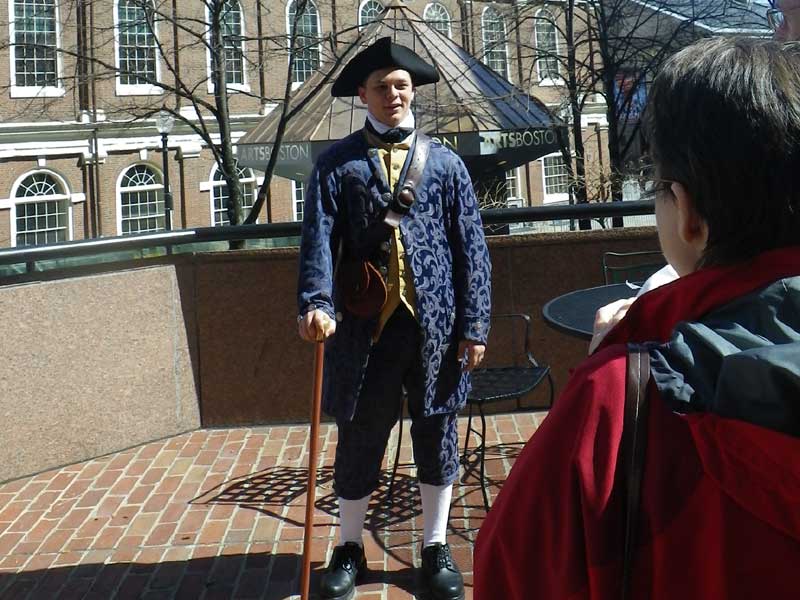 We went to Faneuil Hall Marketplace to have a Freedom Trail guided tour. Our guide was Dr. Benjamin Rush, one of the Founding Fathers I'd never heard of. He was played by a grad student from Arkansas) who was damn good.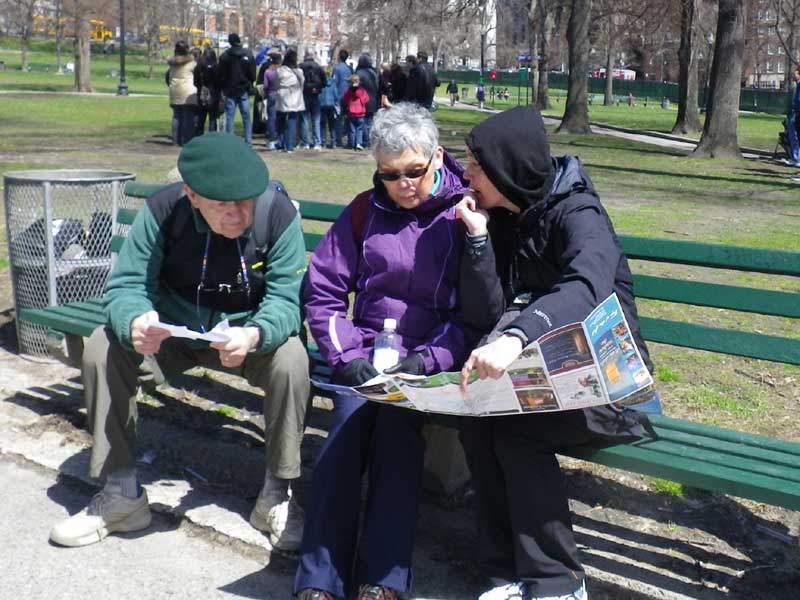 After the tour, we split up so Keely could go to the Expo while Jim, Gloria and I continued our adventures.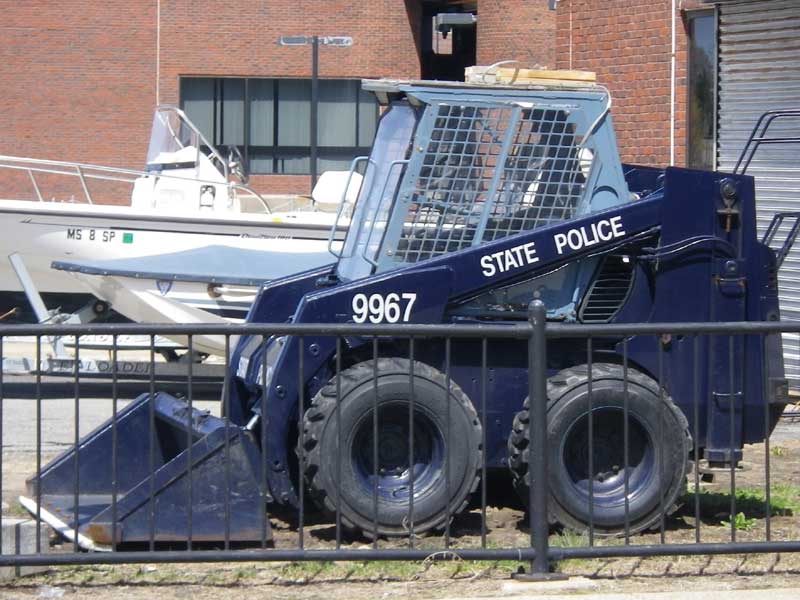 As we made our way north and across the Charles River, we passed a police station. I don't think Oregon State Police have bulldozers.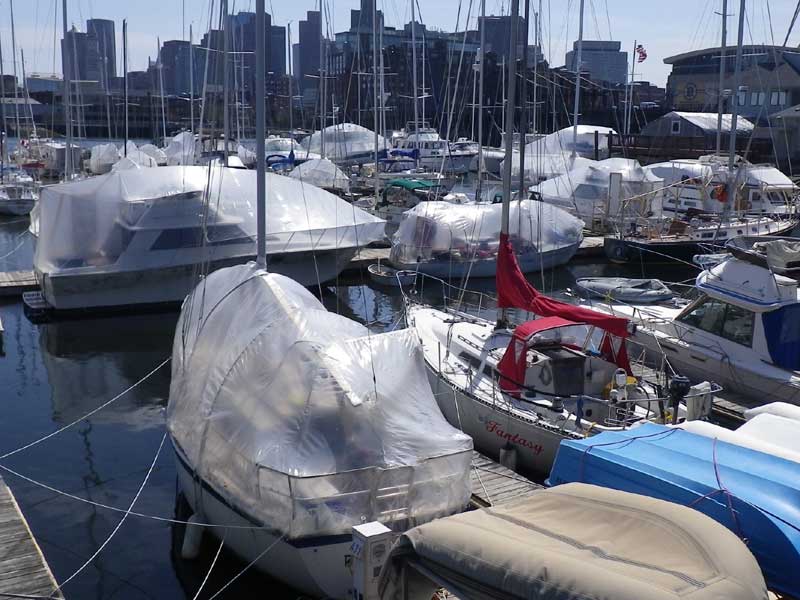 They plastic wrap their boats in Boston. I wonder why?