Saying Good-bye to my Weekender
August 13, 2015
When I got my Weekender, she was in sorry state. "95% done" said the ad. There must have been a lot of work there, because that last 5% was a bugger. I got her in July, and from then until I splashed her in October, I scraped, painted, made sails, ran rigging, and with the help of my friend, Greg, modified the trailer to be perfect for the boat.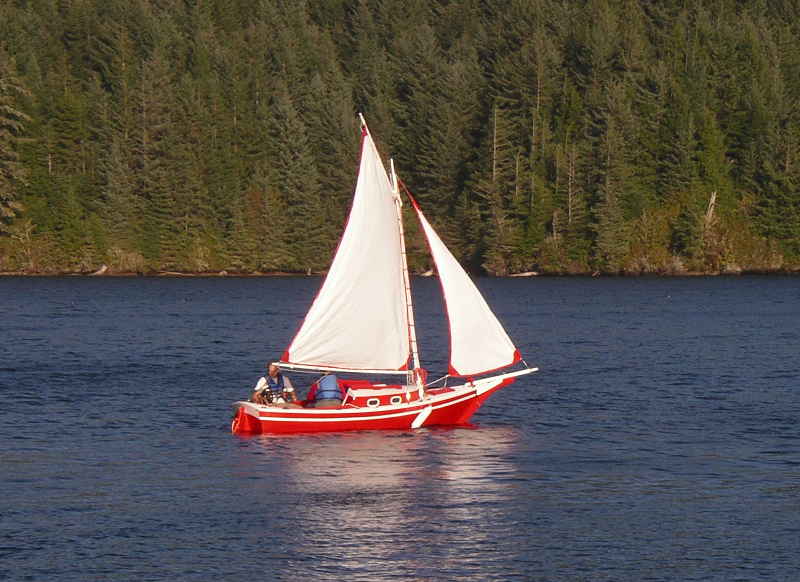 In October, 2006, I took her to Tachnich Lake and splashed her for the first time. I was sailing with Darrell Pepper on his 70th (75th?) birthday. Gorram, that's a purty boat.
Tachnich Lake again - what a beauty.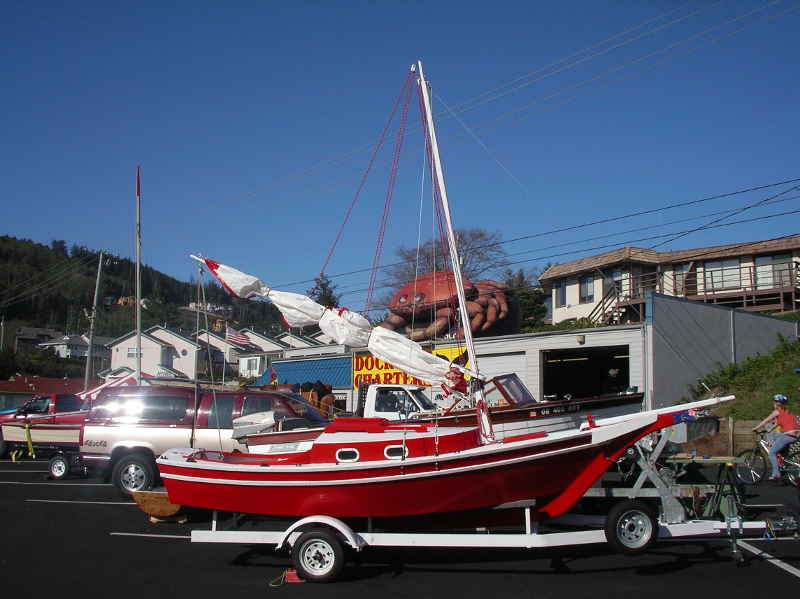 In April of 2007, I took her to the Depoe Bay Boat Show - where she was a hit.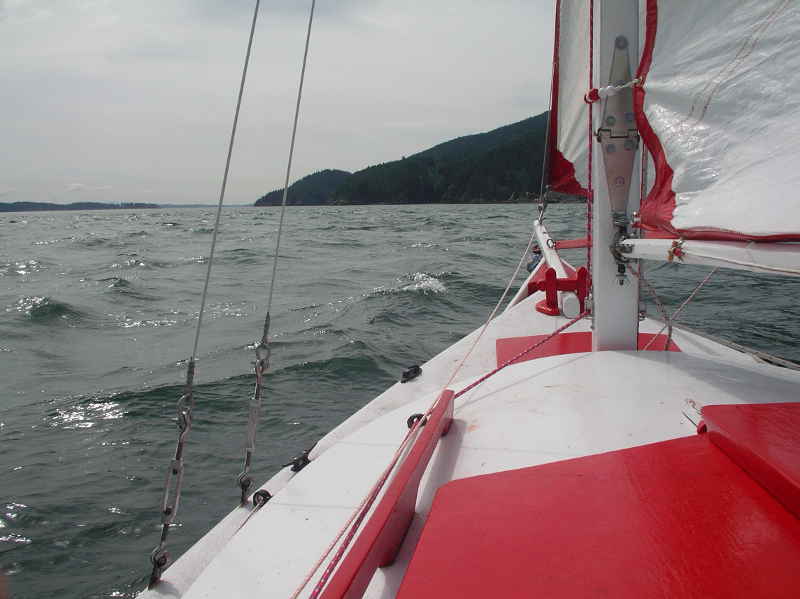 In July of 2007, my cousin, Ron, and I sailed from Bellingham, Washington to Sucia Island in the San Juans. It was a hell of a passage and we'd ship water over the bow every once in a while.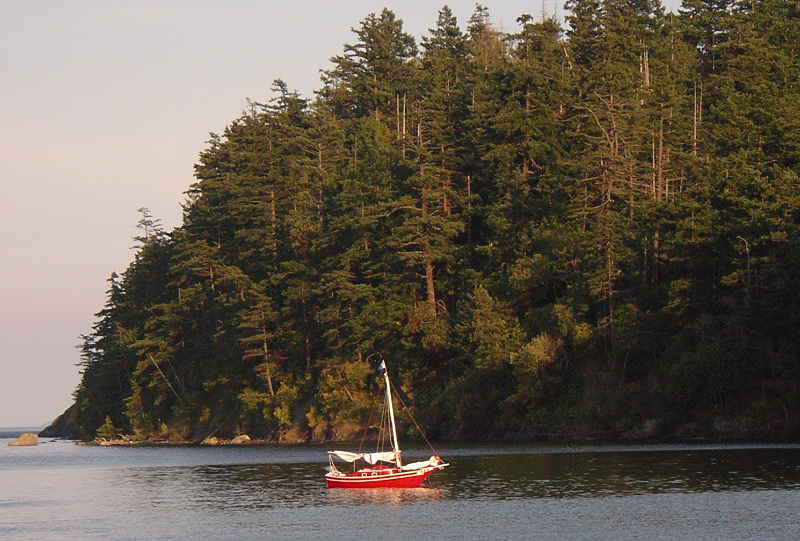 Lovely place, lovely boat.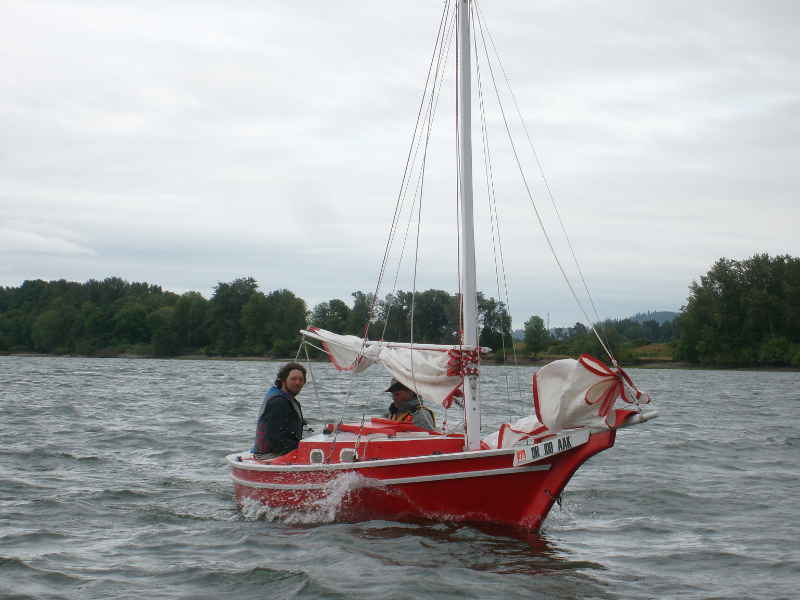 Our "big" adventures took place on the Columbia. In 2009, my sailing buddy, Jon, and I did the Columbia 150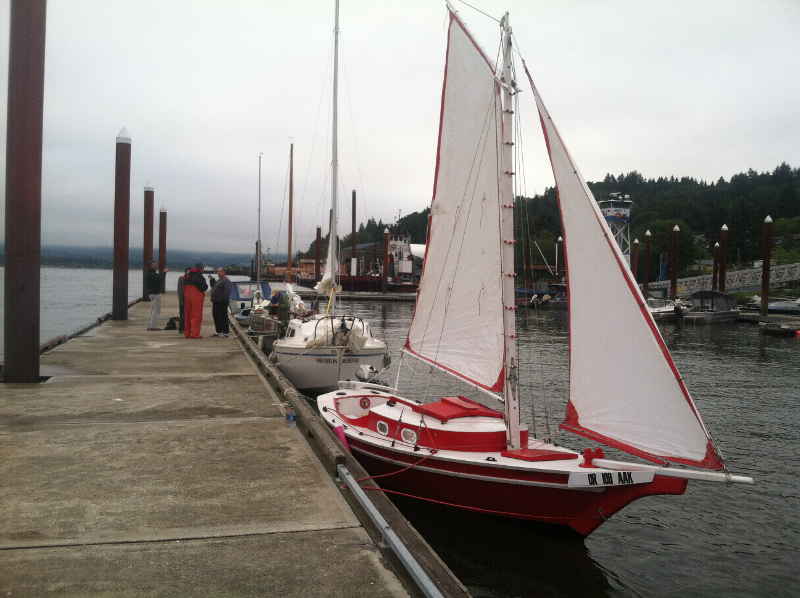 What a fantastic trip.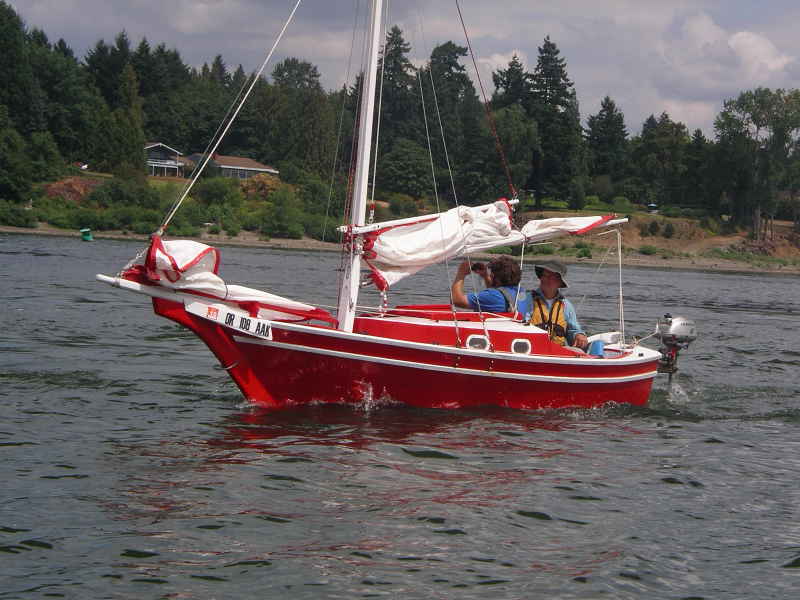 She motored fine, she sailed fine, she was just a damn fine boat.
I'd wanted to do the Columbia 150 again, but her bottom was getting spongy in a couple places. I had to flip her over and rip off her fiberglass, grind out the rot, and re-cover her.
I got her done in time to do the Columbia 150 again in 2013, with my good friend Mike M.
But that was it - I was bringing her out every couple of years for a week, then tucking her away again. I was being greedy, selfish. It was time for someone else to love her.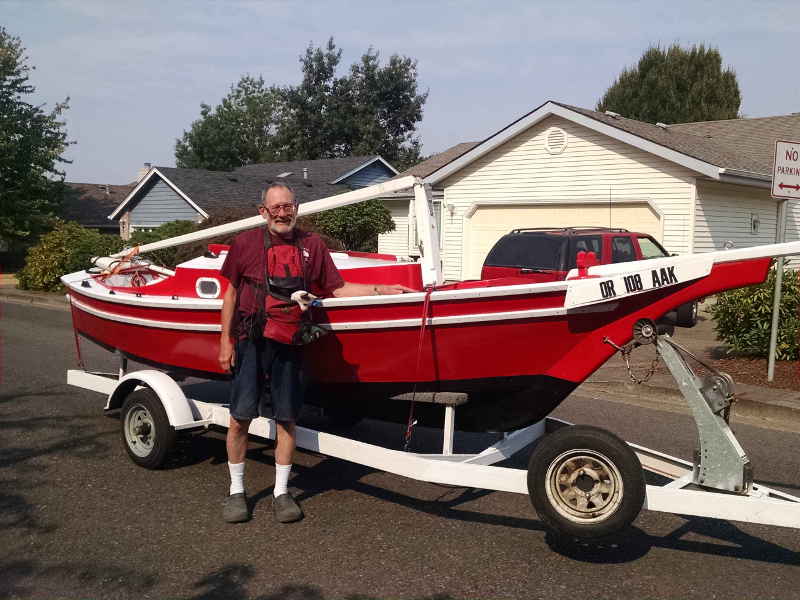 I put up an ad on Craigslist at 9p on Monday night. At 5:30a, Tuesday morning, she was sold - to my very good friend, David. David had been in the fleet with us in the 2009 Columbia 150. He told me he took 4 pictures of the other boats and 432 pictures of my Weekender. She's going to as good home.