Resurrecting my Weekender - Parts 1 & 2
June 17, 2013
I got my Weekender sailboat some time ago and had some great adventures in it, then I put it away in dry storage. I knew she needed some work done on the bottom, and I just never got around to doing it - mainly because I was scared on how to proceed.
WARNING: What you are about to see is stupid, dangerous, and foolhardy. It should never be attempted solo.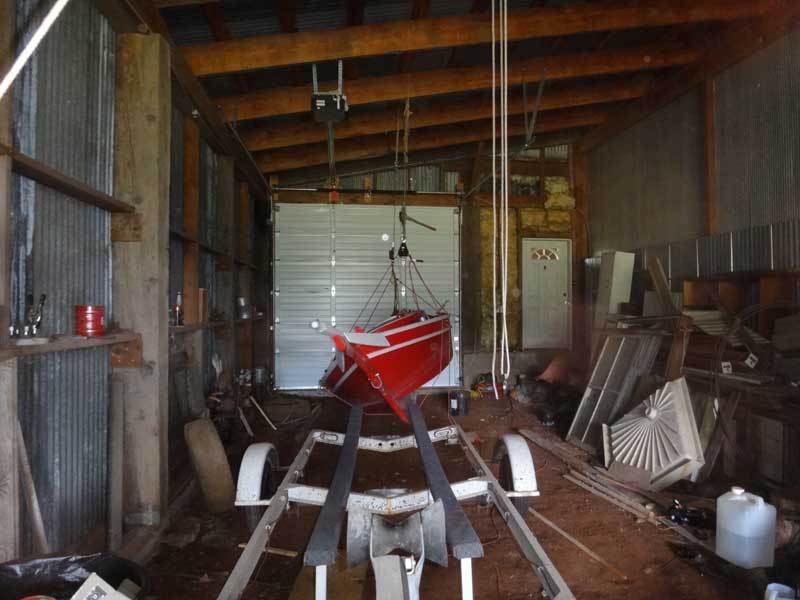 I hung two come-alongs from the rafters, and from the come-alongs, I hung sheaves. I wrapped 5/8" rope around the boat, through the sheeves, and tied it off with a square knot. Then I cranked on the come-alongs until the boat lifted off the trailer, then pulled the trailer out from under the boat. She immediately - and alarmingly -listed to starboard.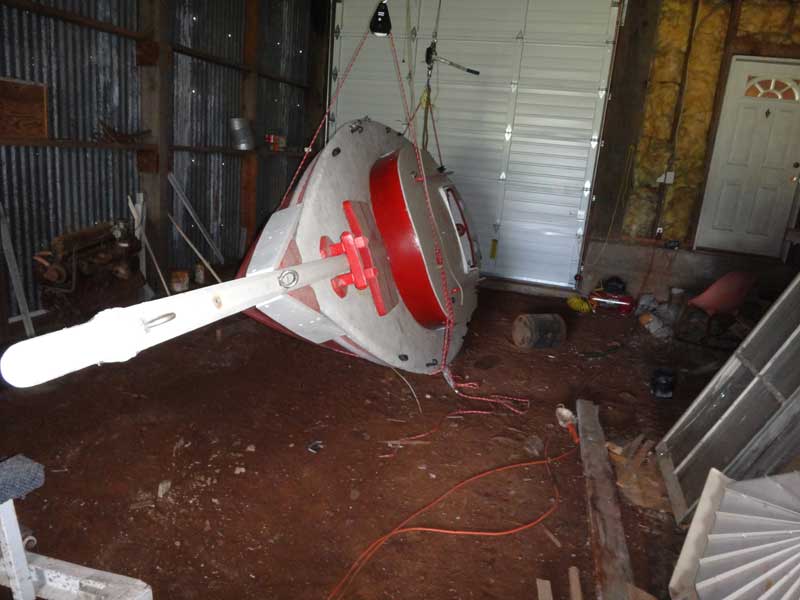 She rolled easily in the sheaves, so easy it was just a push and a grunt to get her to roll over to port, where she dug into the dirt floor. I carefully cranked up the come-alongs until she just barely cleared.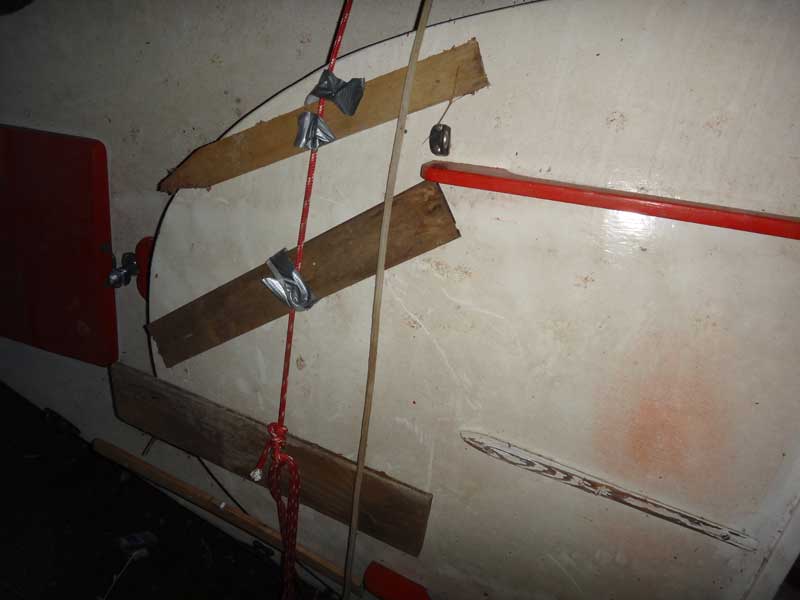 I stuck 1x material under the ropes to keep the pressure from smashing through the cabin top. I have no idea what I'm doing.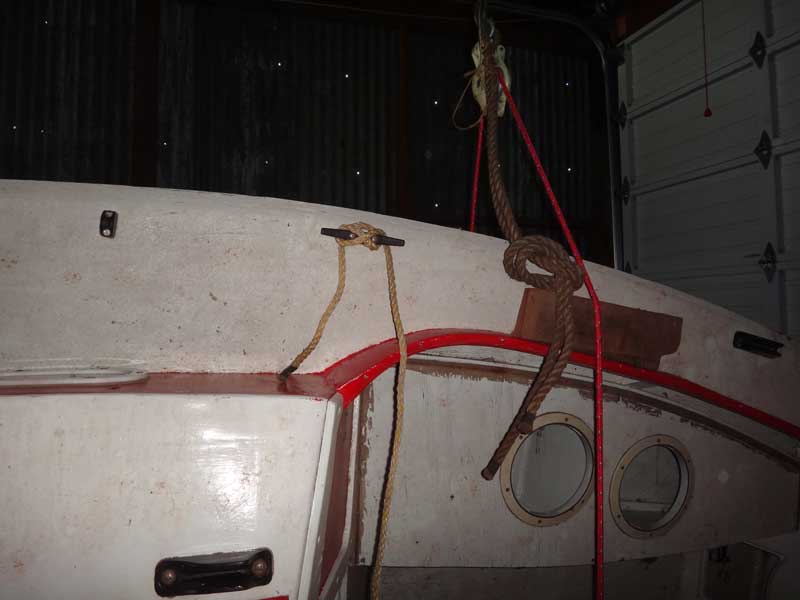 Once on her side, she did NOT want to move. I mean I was grunting and sweating like a pig, trying to get her to go over. I didn't want to hang on the top gunnel and pull her over for fear the my jury-rigged lifting setup would break and I'd be crushed. I ended up cleating off a line to the upper edge, running it under the boat, and pulling from the other side. That'd keep me mostly safe.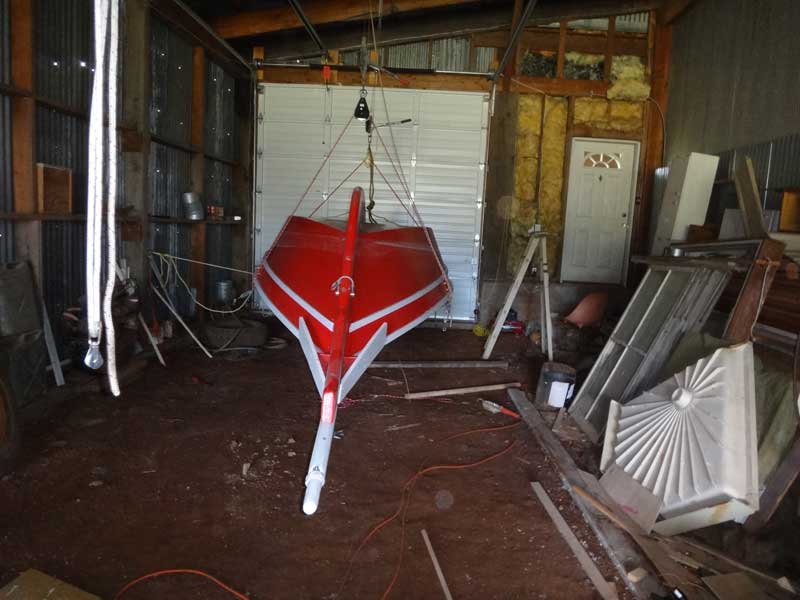 Jay-sus! That was hard. She still wanted to roll back over, you can see I had to tie off my hauling line. It was here I discovered I had no way to reverse the come-alongs. I built up some stands to rest her on, then released the come-alongs.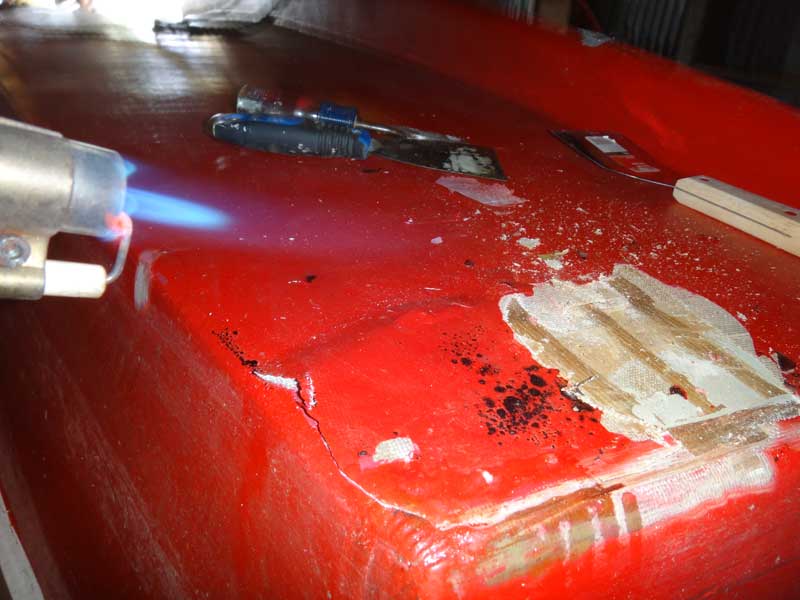 Next was to get the fiberglass off her. That scraper over there on the right was perfect - $10 from Ace Hardware. A little heat, a little scraping, and away I went. I'd heat it until the paint started to blister, then start scraping.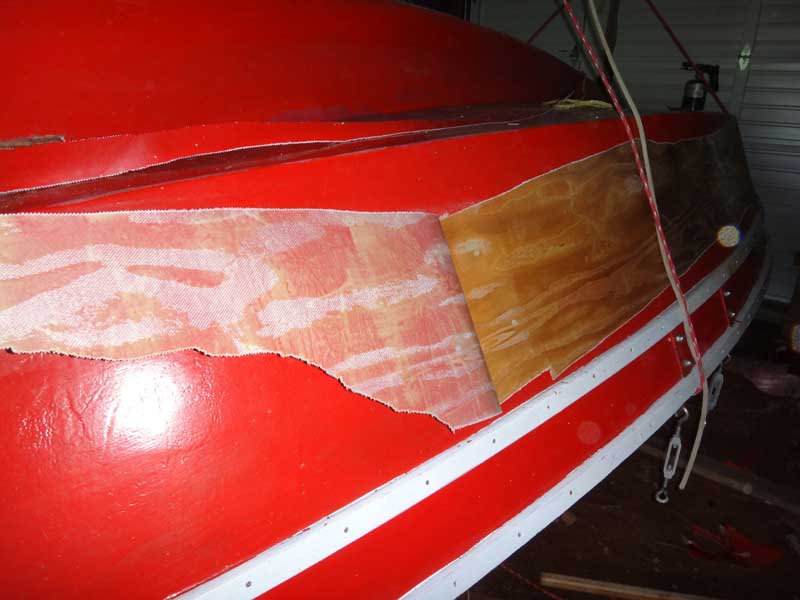 This is why you don't use polyester resin, people. That sh*t doesn't bond to the wood worth a poop.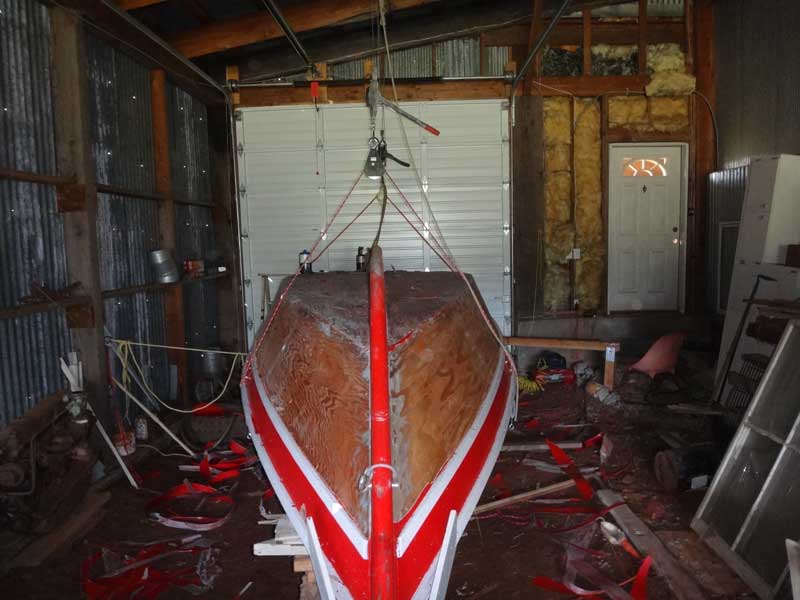 In just 2 1/2 hours, she was naked. Way faster than I thought - I'd expected to work a week on this stage alone! I hadn't even ordered my epoxy and fiberglass yet.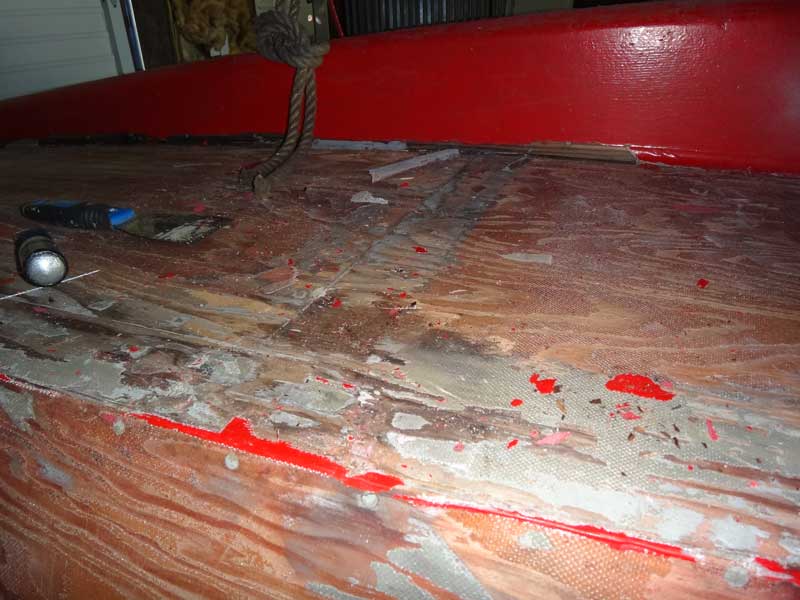 This is the worst of the rot. Based on the advice of boat designer, John Welsford, I'll use an angle grinder with a sanding disk to rip out the rot and fill the holes with layers of epoxy and fiberglass.
Still a lot of work to go.