Performing a Service
October 20, 2013
A while ago, someone on FaceBook posted the question "What advice does the older generation have for someone about to enter his 30s?" I said "Floss. Invest - a minimum of 10% every paycheck. Keep in contact with your friends - they'll be the ones with you when things get hard." Then I said "Ha ha, just kidding. They'll have replacement teeth in just a few years, hyper inflation will eat any savings you have, and your best friends will be people you've never met in person."
Paul Helbert was one of my best friends. We'd conversed over email and FaceBook for a couple years. He gave me one of my most prized posessions - a handmade, cigarbox ukelele.We never met, but we enjoyed each other's company.
Paul took ill and died earlier this year. His wife posted his status on FB, and I'd read the posts with tears flowing. I had no idea why the death of this man, this stranger, affected me so much.
I went to Sail Oklahoma in October, Paul's family was there, too. They did a wonderful eulogy, and at the end, his wife, Sharon, brought out a box filled with little baggies Inside the baggies was a small, paper teabag filled with Paul's ashes. She said nead the end, Paul had a wish of paddling all the rivers of the world and she asked us to help make his dream come true.
I took a few bags and brought them back to Oregon. Here's what happened to them.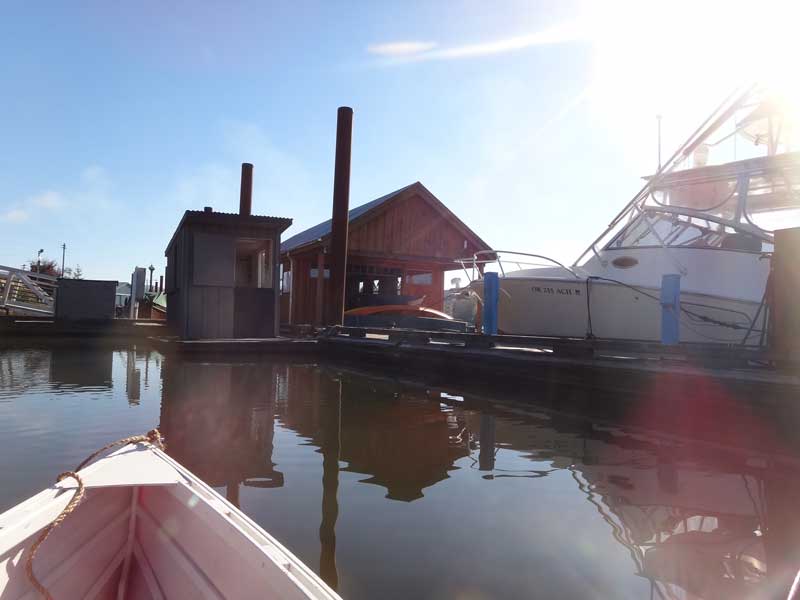 I started at the Boathouse on the Yaquina River. It was a beautiful fall day - a perfect day for being on the water.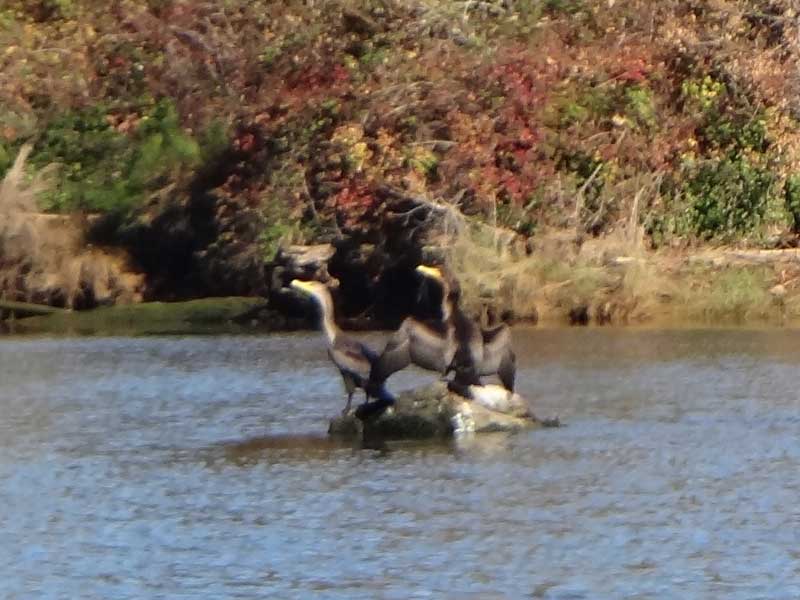 A glorious day indeed. A pair of cormorants were sunning themselves on a stump.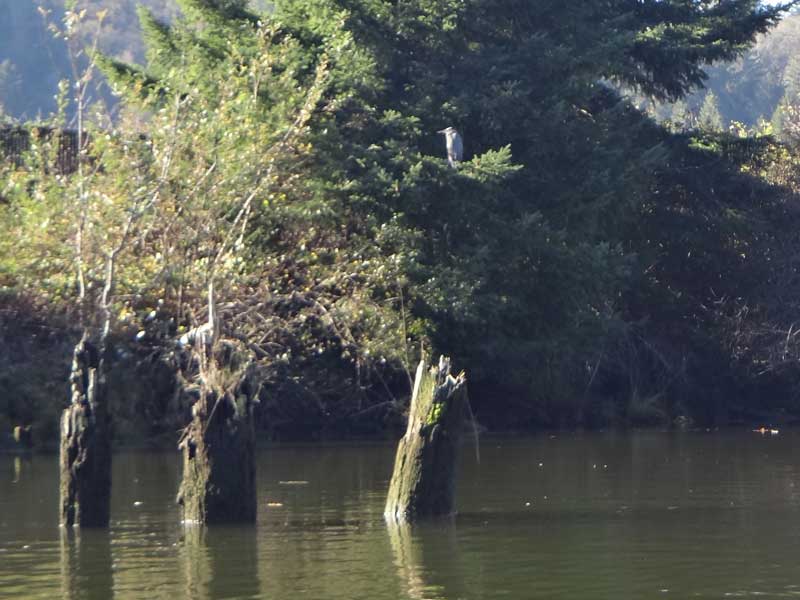 Even Waldo, the resident heron, came out to whatch Paul and I paddle past.
I like to paddle between pylons and such - there's lots of them on the Yaquina.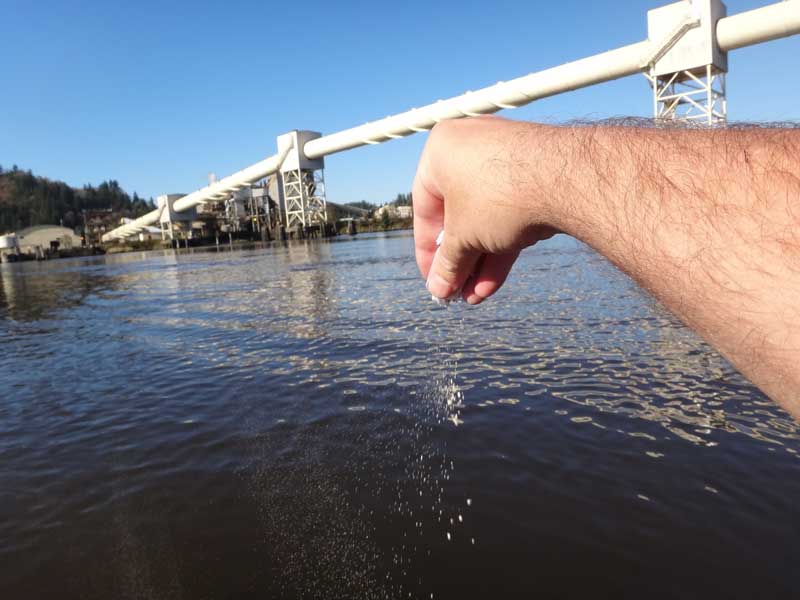 I could have just put the teabag in the water, but I wanted to scatter the ashes.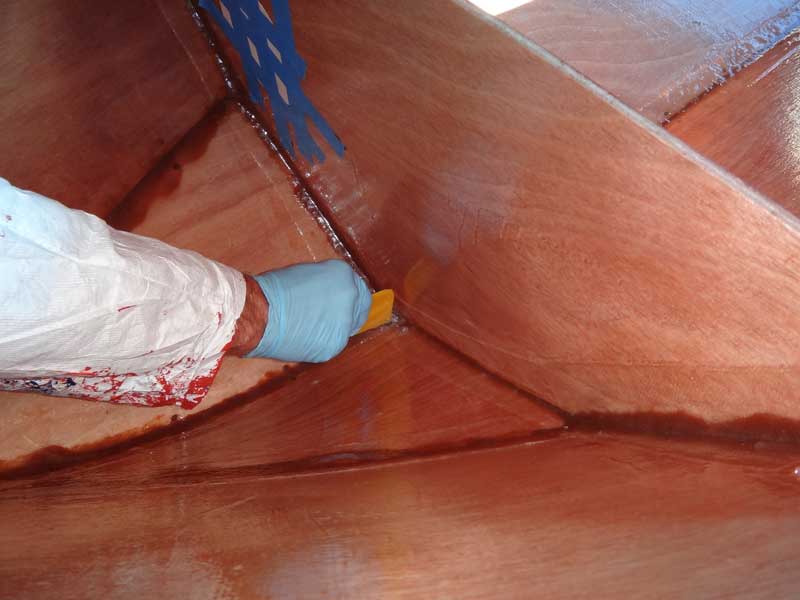 Back in the Boathouse, I had a brilliant idea. We mixed a few of Paul's ashes in the epoxy of a boat we are building - he'll be able to go adventure for years to come.
Next stop, the next morning, was the Siletz River. I put in at Hee Hee Illahee park and paddled upstream in the morning mist.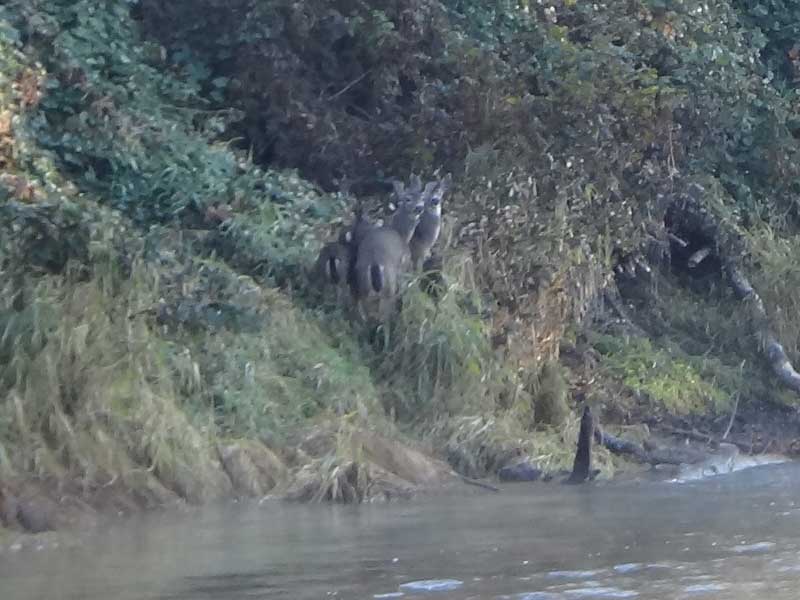 Another glorious day adn another audience - three deer getting a morning drink.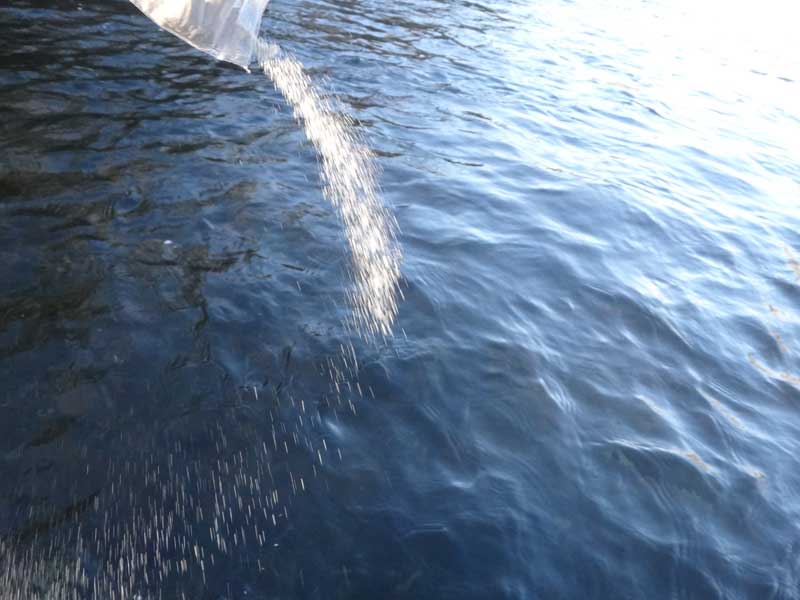 Bon Voyage, Paul.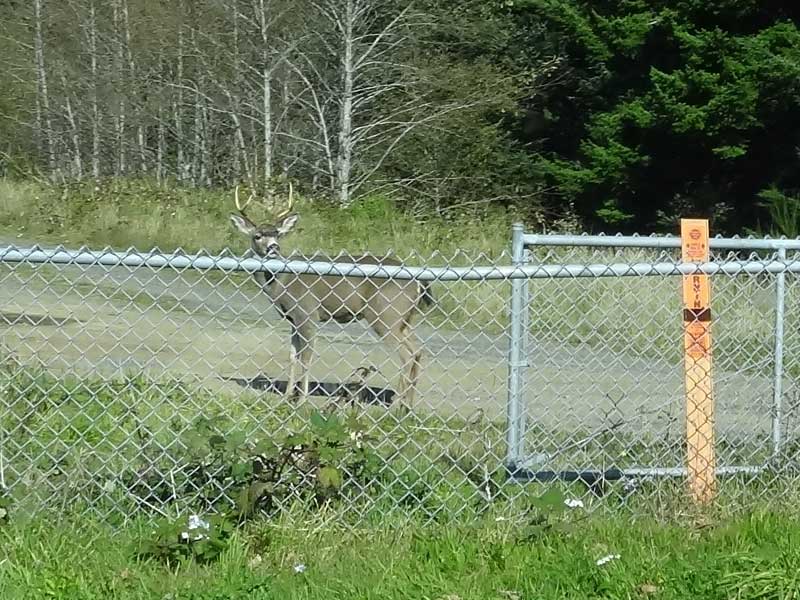 As I drove through Newport, another deer came out - this guy was majestic.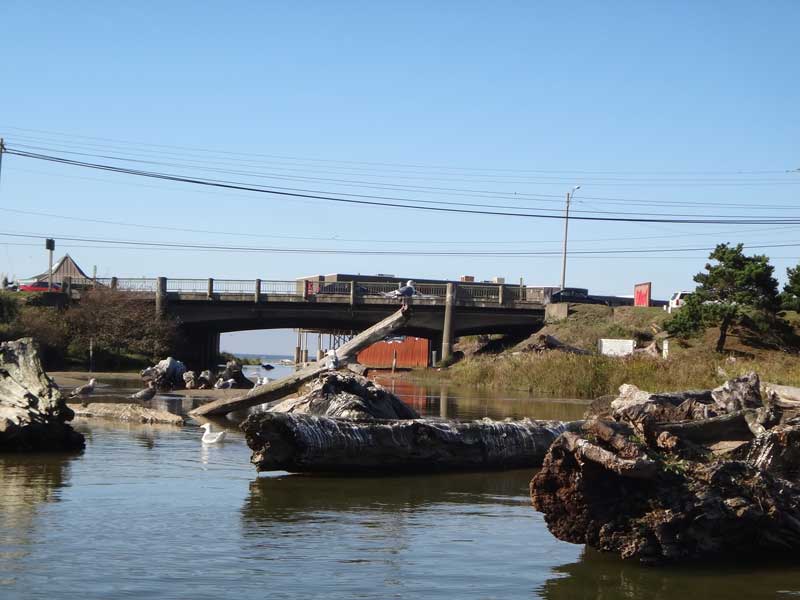 Up by Lincoln City is D River - the shortest river in the world. I've driven over it a thousand times and never stopped to check out out. If you look hard enough, you can see the ocean under the bridge.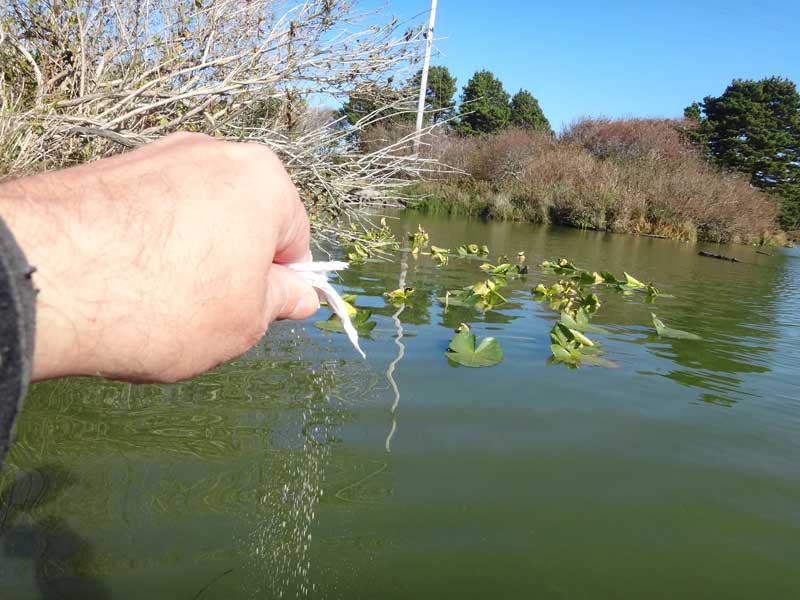 I spread Paul's ashes over by a patch of water plants. There's a possiblity those are Arrowroot - what used to be called Wapato, a very important plant as it was pretty much the only source of starch for the natives.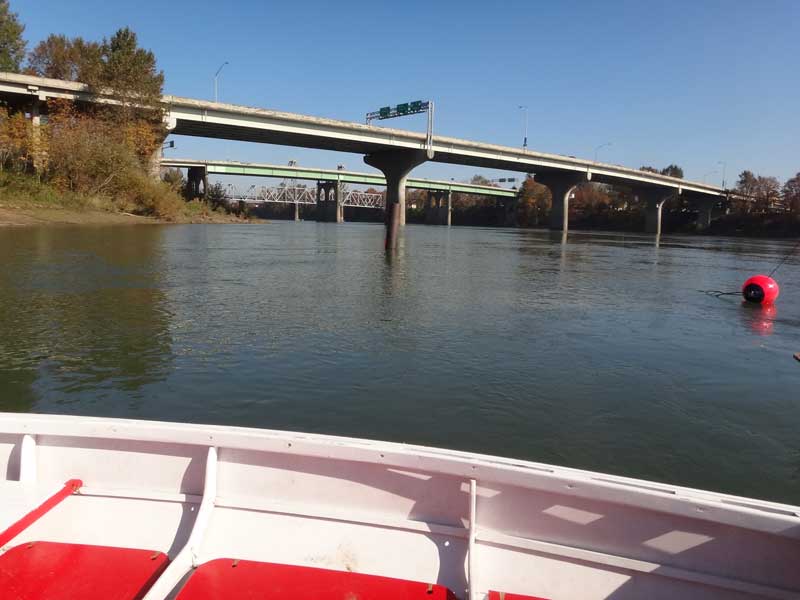 Back in Salem, I launched at Wallace Marine Park and paddled up the Willamette River for a bit.
A line of ducks came out from shore to watch us paddle past.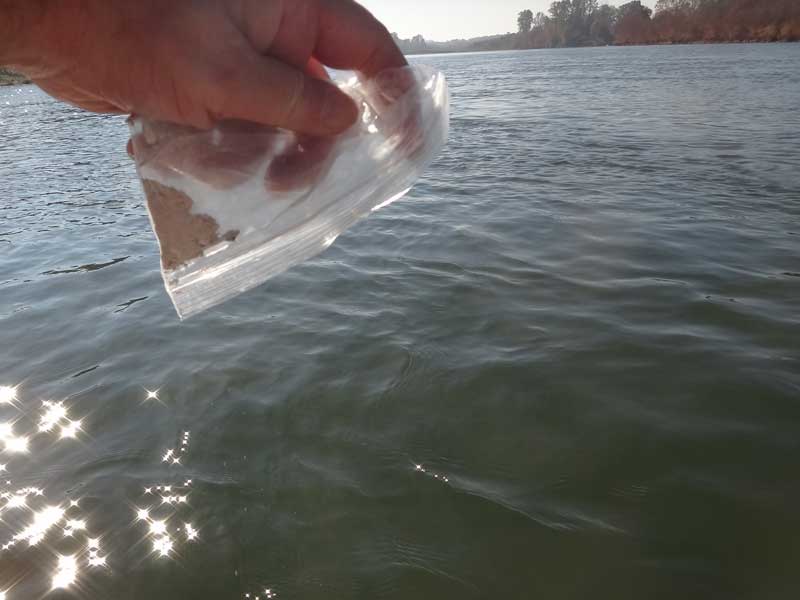 Four rivers in a weekend. That's a pretty good start, Paul.