Skinning a Chuckanut (try 2)
Last week, we stitched the skin on our Chuckanut, and we thought we'd stitch from the stems in towards the middle - that left us with some excess cloth at the cockpit. This week, we sought to resolve that and shrink the skin to the frame.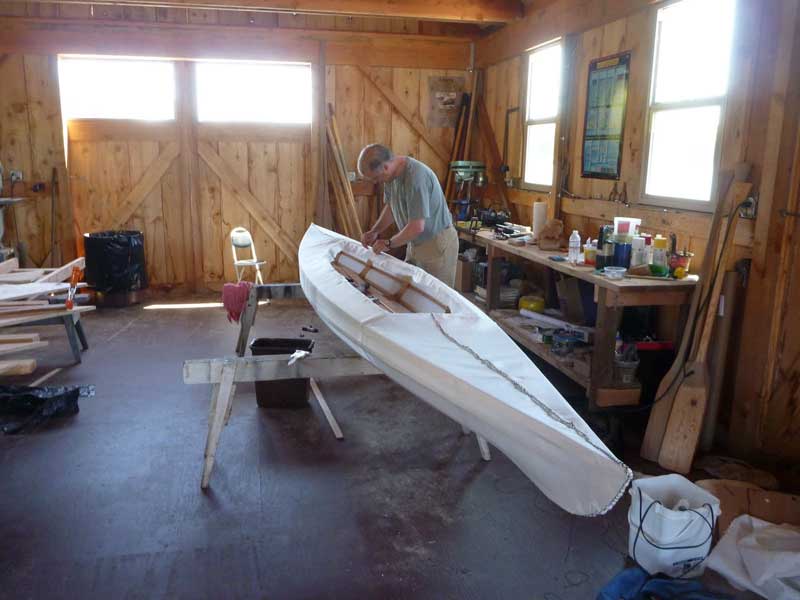 I showed up a little early, cut the stitching from last week, and got to stitching for this week. Curt helped out, and we ended up getting the skin pretty tight.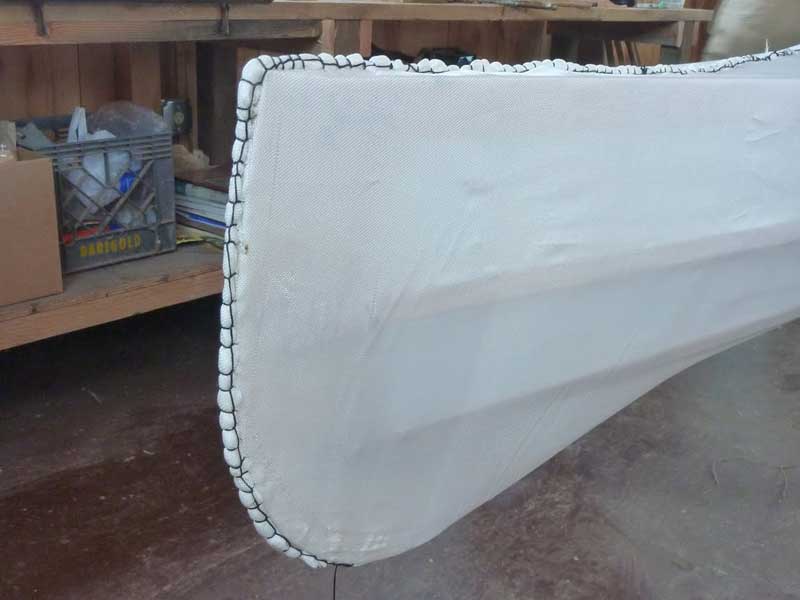 You can see we ran the stitching from the cockpit out, down and around the bow, pulling everything tight as we went.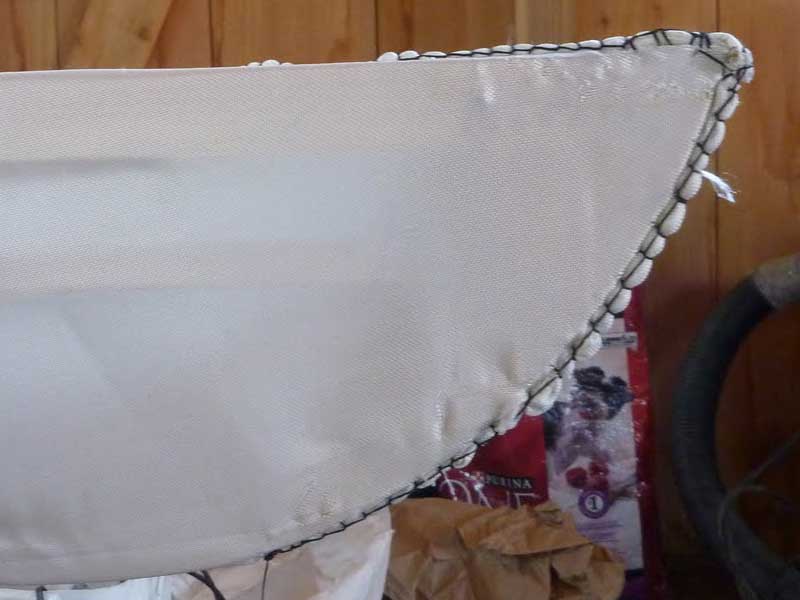 Stern detail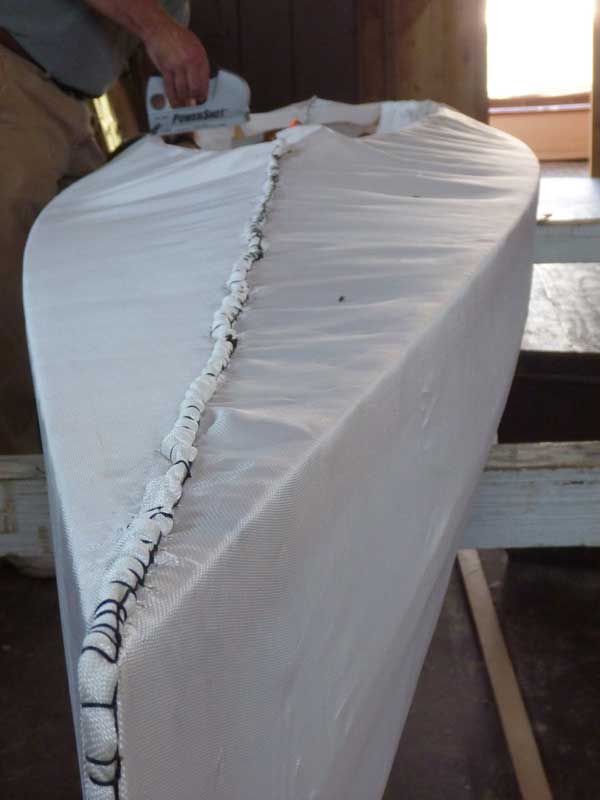 Here's the top - tighter than last week.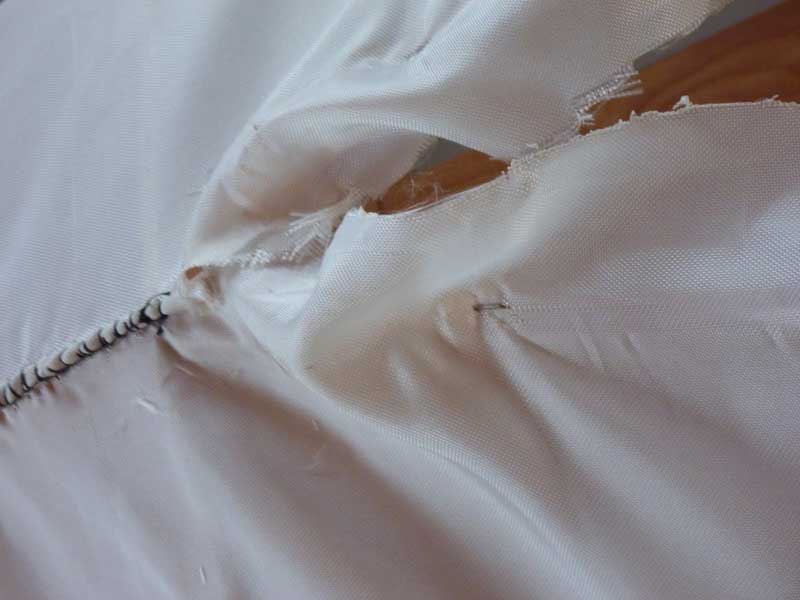 The worst of the wrinkles was at the front of the cockpit, where the carlins meet the masik.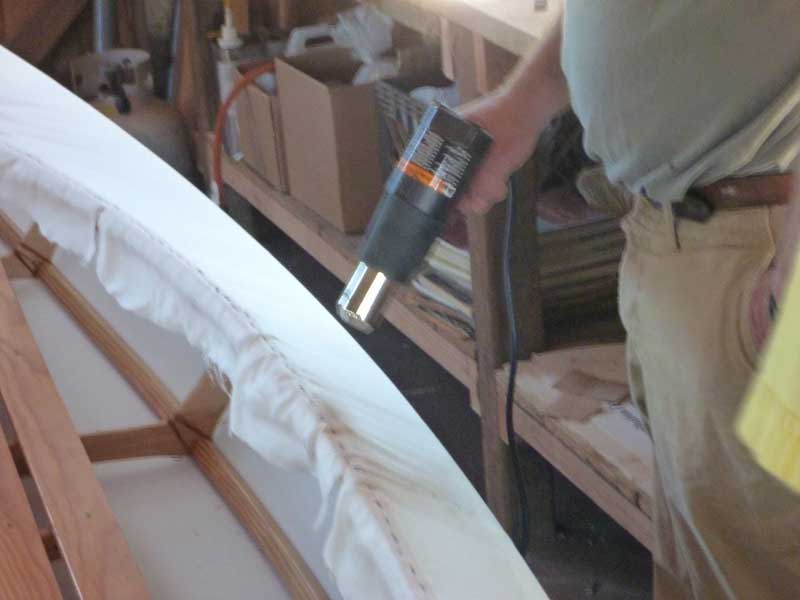 We'd tried heating with an iron, but that was taking too long, so - based on advice we received over the internet - we switched to heat guns. We were very careful to keep the gun moving and not too close. Watching the fabric shrink up was pretty neat.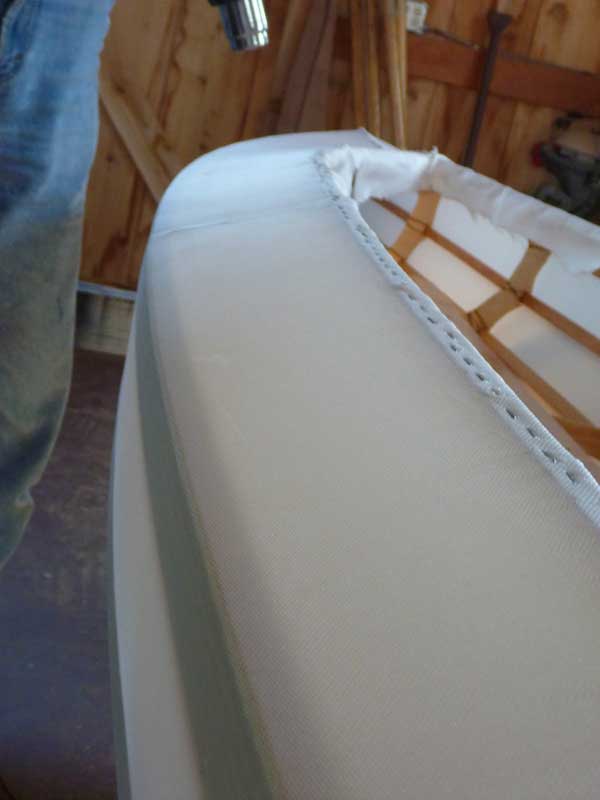 We were very impressed at how well the fabric tightened. It got nearly all the wrinkles.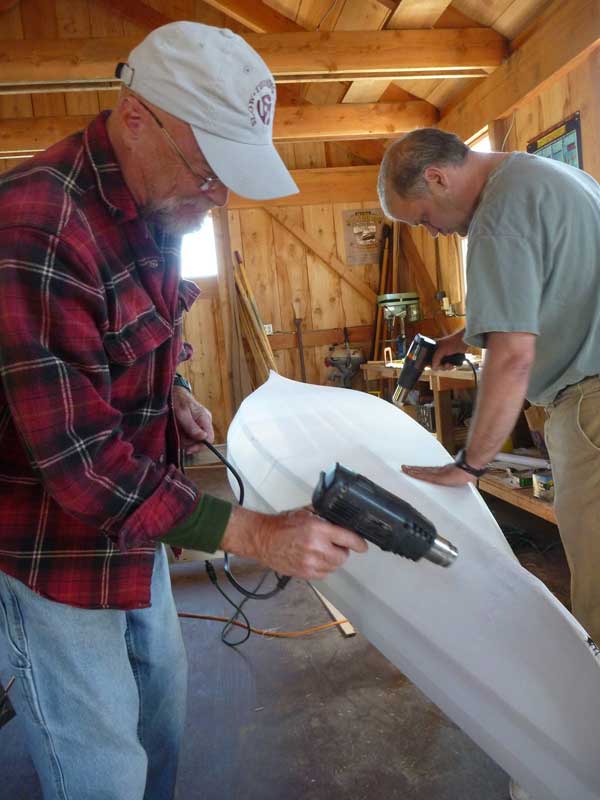 We went over the entire boat 3 times, trying to go slow and get it right. Heat the top, flip her, and heat the bottom . . . again and . . .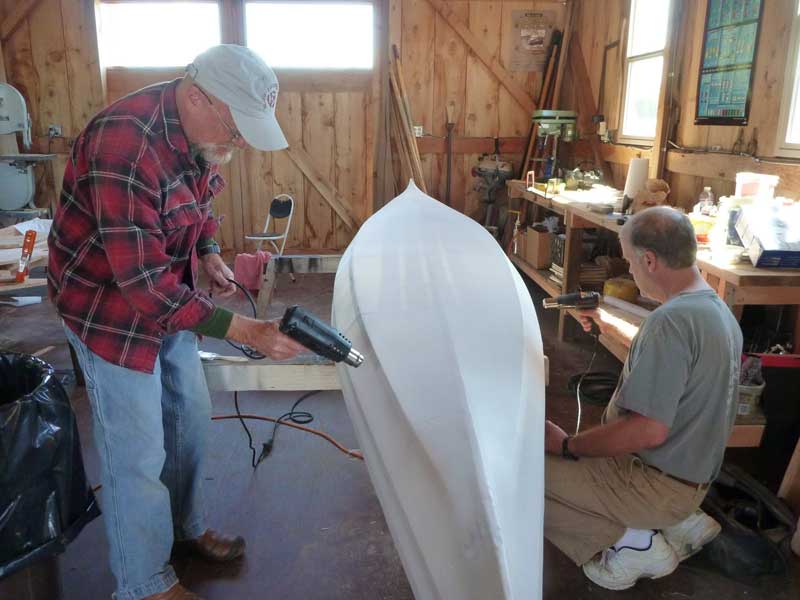 again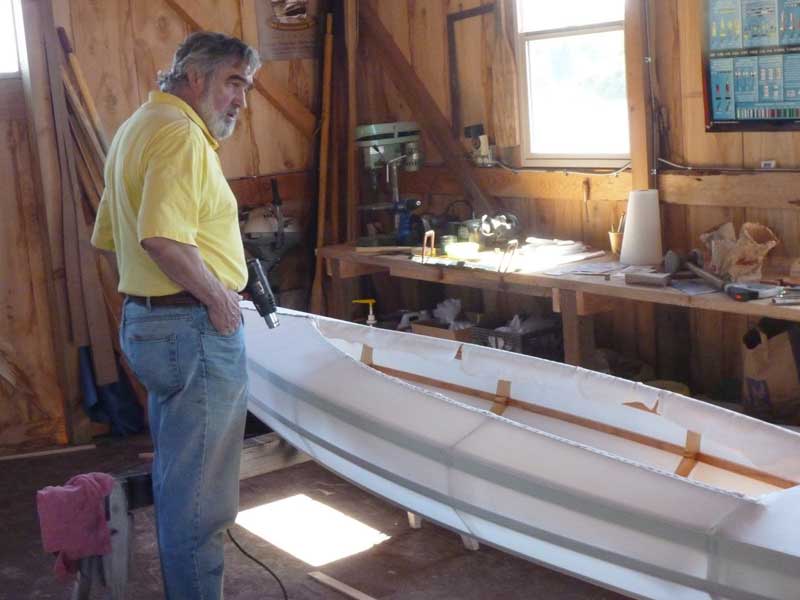 It was good, working with Jim and Curt. We were all being careful and enjoying the process as we learned how the boat reacts to heat.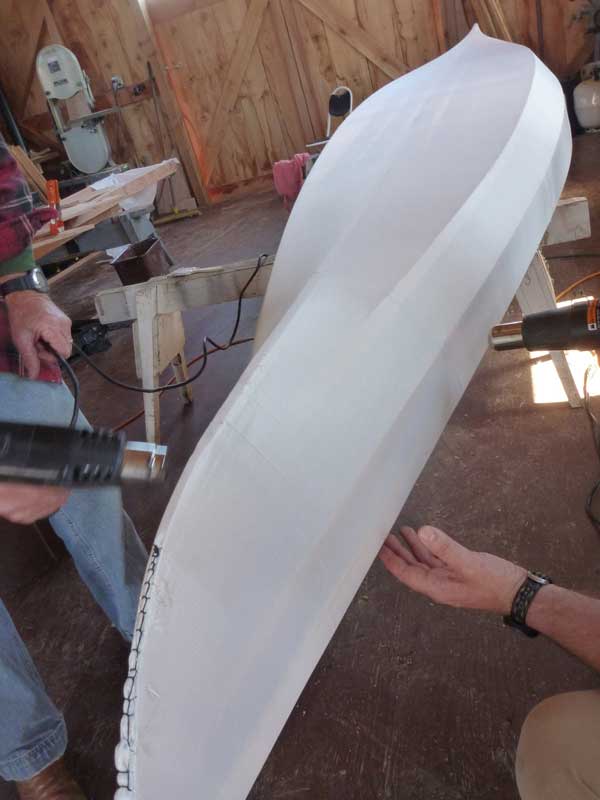 Nice!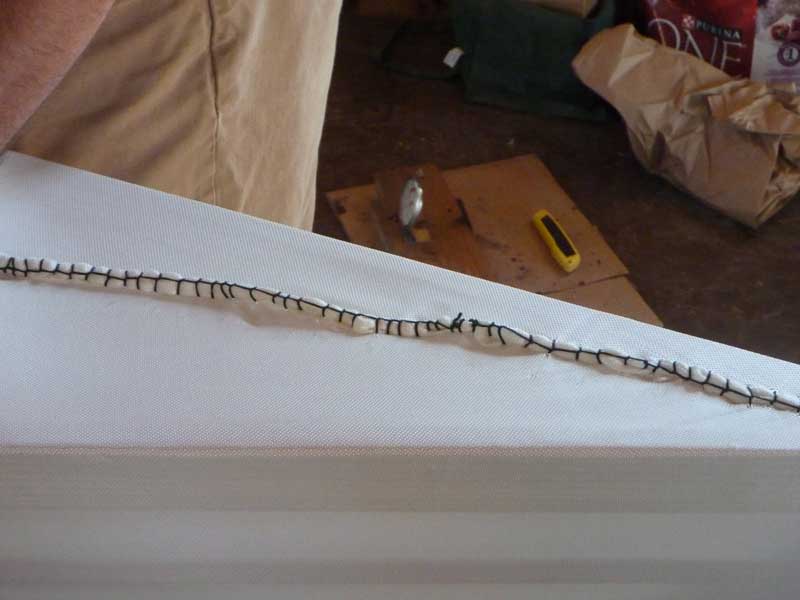 I ain't a seamstress. Sue me (sew me.) My mistake here was pulling the stitches too tight - trying to tighten up the top. This led to puckering.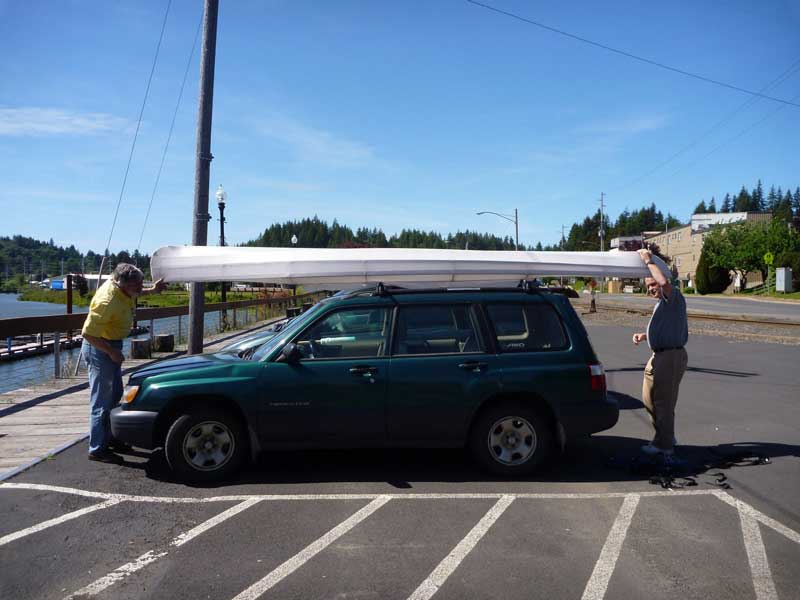 And at the end of the day, the kin was stretched quite nicely, so we loaded her up and I hauled her back to Salem for final finishing.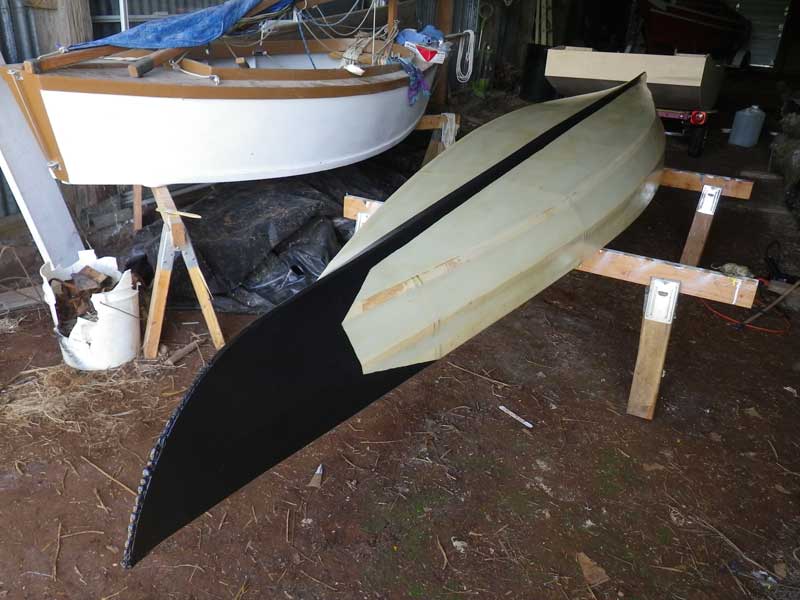 Like all boat builds, final finishing can take forever. I've applied 2 coats of varnish and 2 coats of black for the design.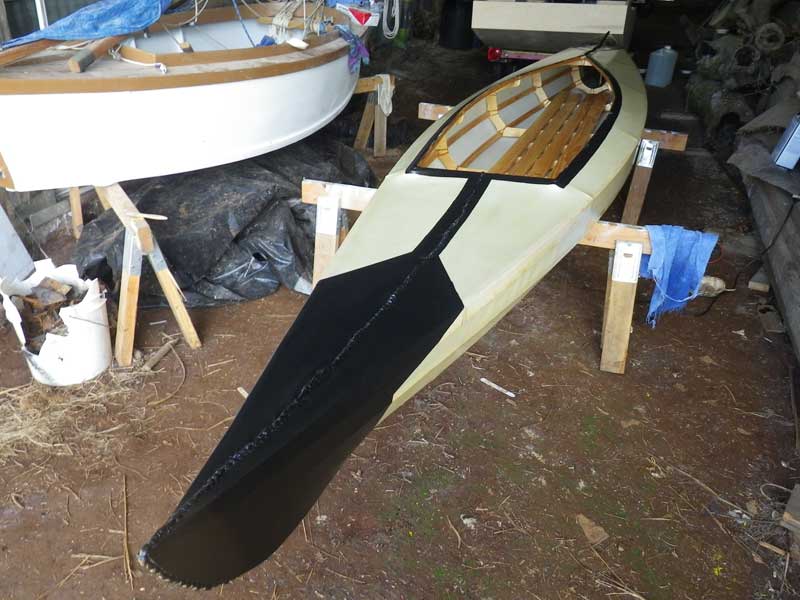 I am not really happy with the varnish. I have some runs in it and it is not as dark as I would have wished.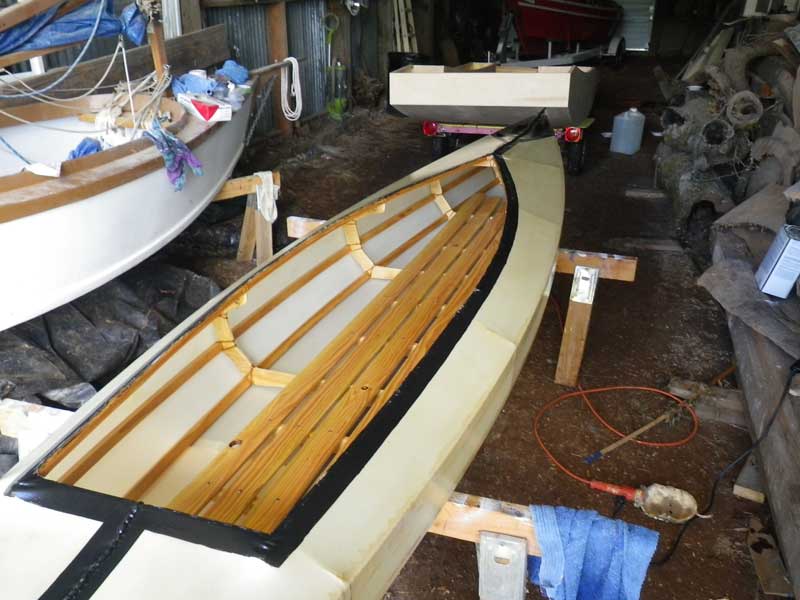 But still, it is a fine looking craft. As soon as I get some #6 stainless steel screws, I'll put the finishing wood bits on her and call her done.
I am very pleased with my first effort at Skin on Frame. I can't wait to get started on the next one.