Trying to Sail Fern Ridge
July 8, 2019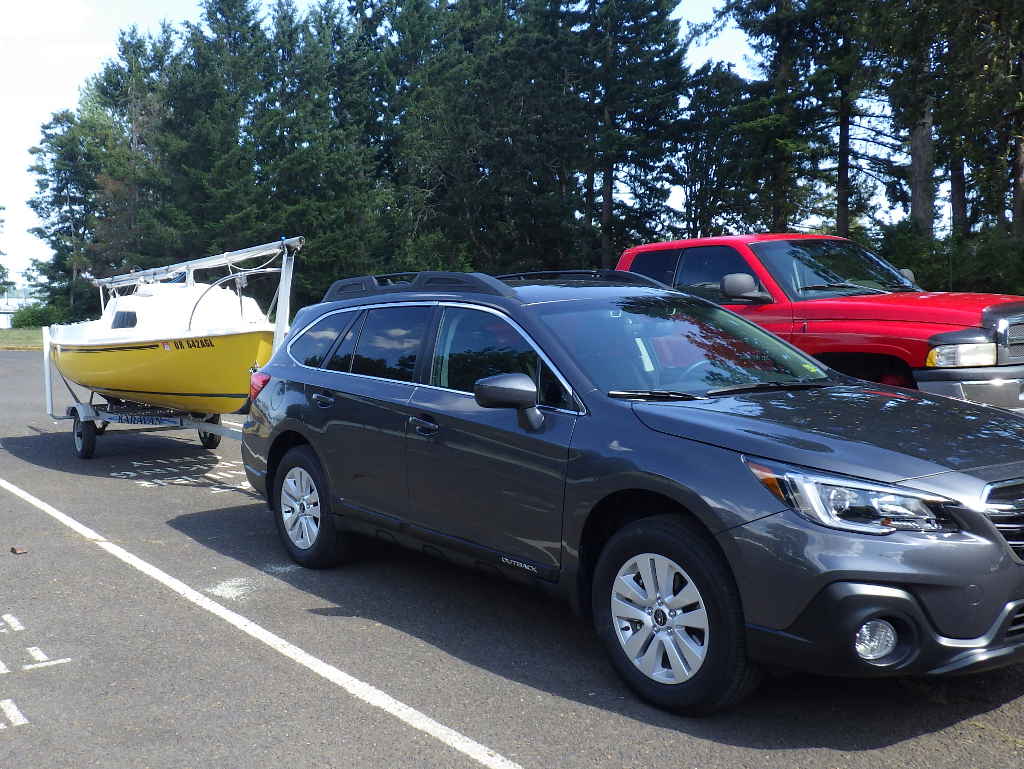 Since the last effort, I have upgraded my ride to a 2019 Subaru Outback 2.5i Premium (lowest package that has heated seats.) I had the tow package installed on Saturday. This was the first time using it. The CVT did really well towing. I think this is going to be a happy purchase.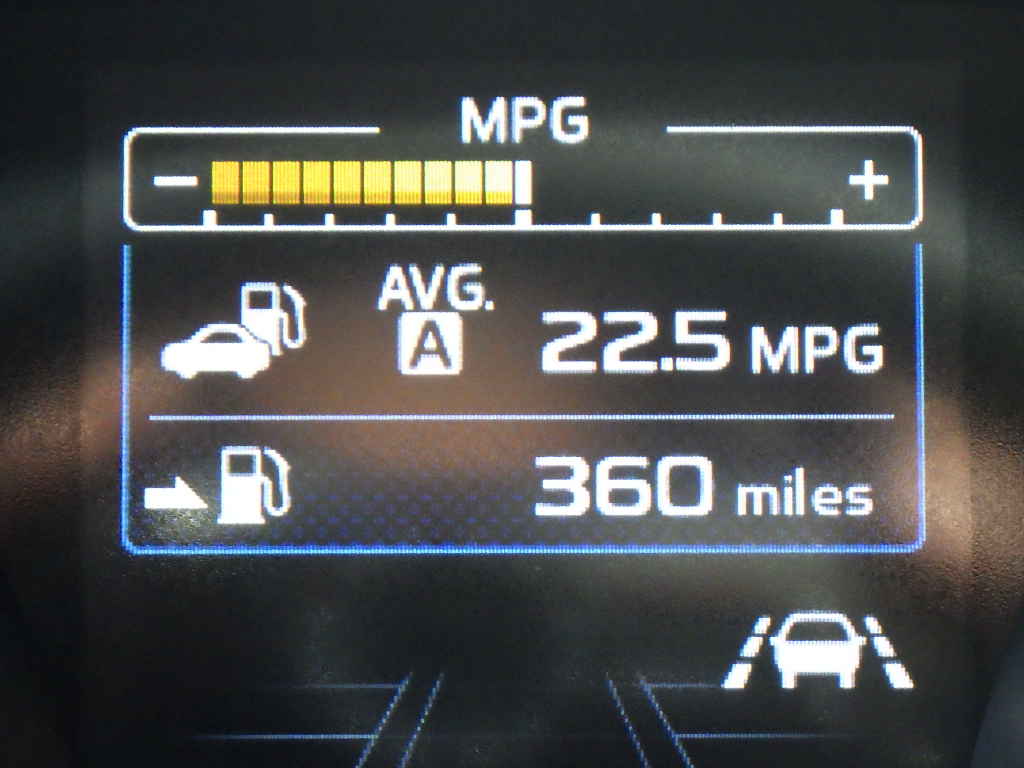 Did OK on the mileage. The Eyesight tech worked great, too. Yeah, this should be a good next 20 years.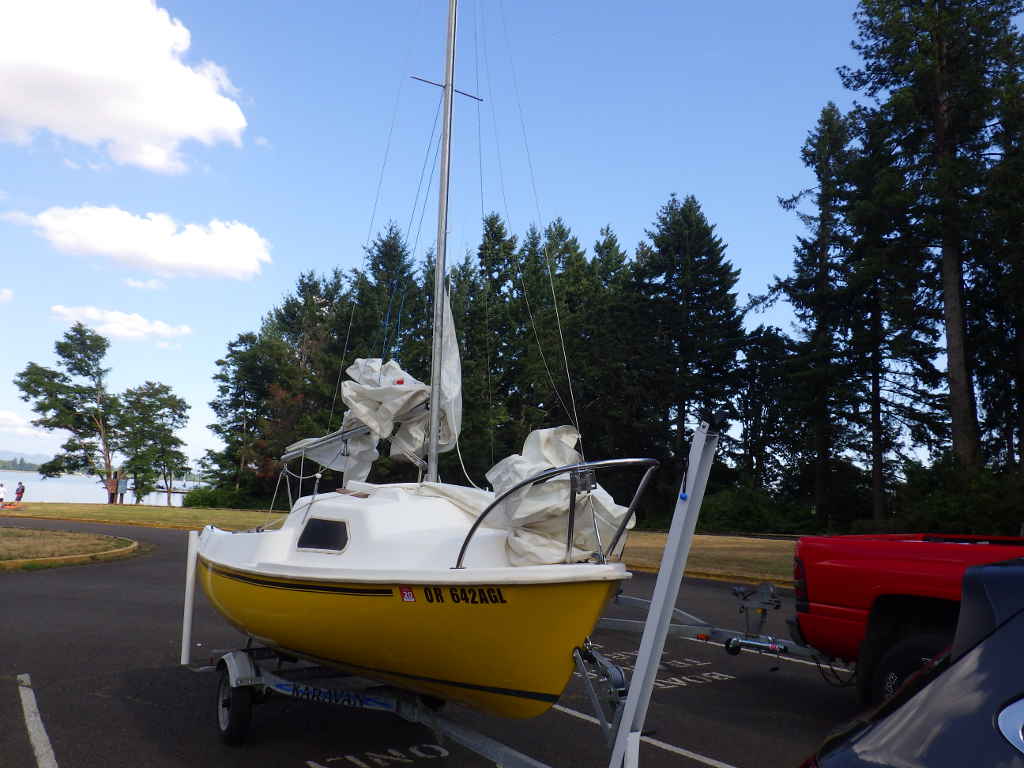 Rigged. I have a downhaul on the jib, easy enough, but the lazyjacks have been . . .problematic at best. They are a pain in the ass to prototype, but they have utility. I'll keep trying.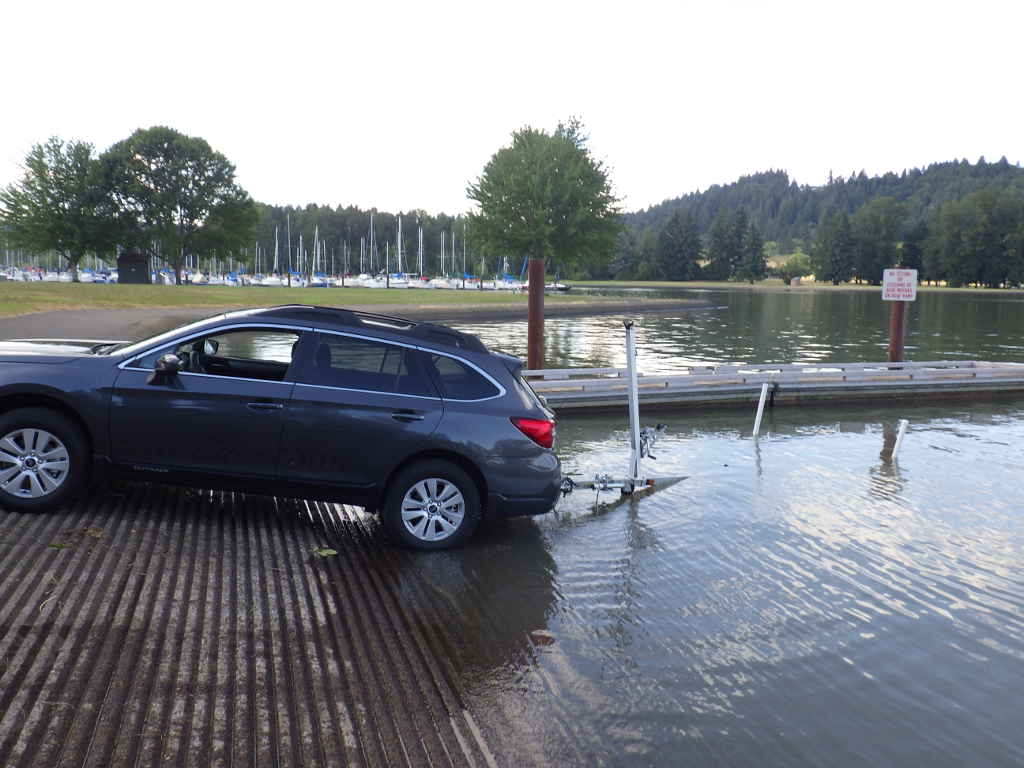 The car has a backup camera when in reverse. It'll take some getting used to, but it was nice to see when the boat floated.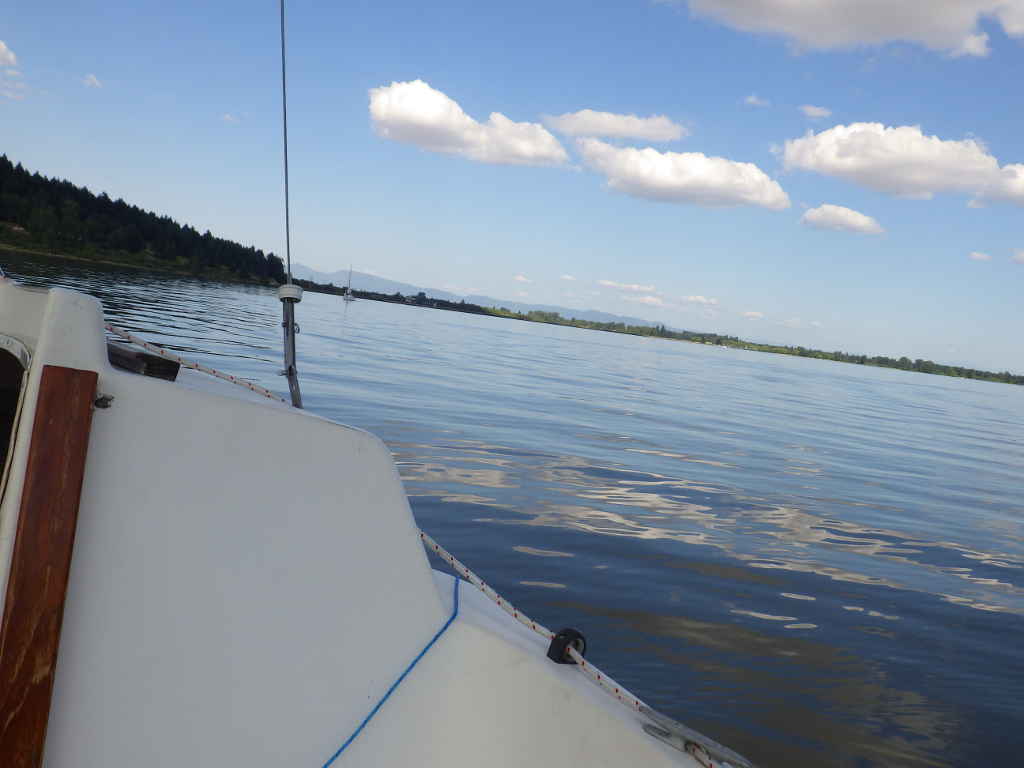 Fern Ridge is loudly reputed to be "the BEST sailing lake in Oregon." Friggin lake 'o glass, if you ask me.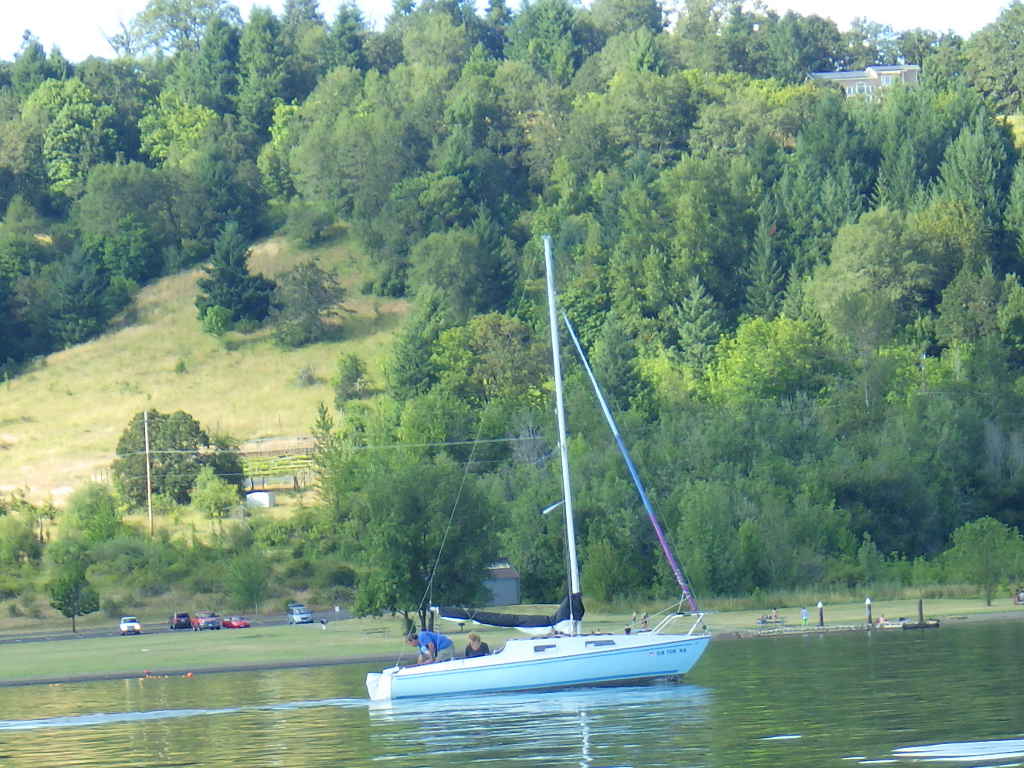 "Good motors make bad sailors" I'd texted a friend, telling him I was in a dead calm. He said "I hope you took your outboard." Maybe he is not a friend. Maybe is is an acquaintance.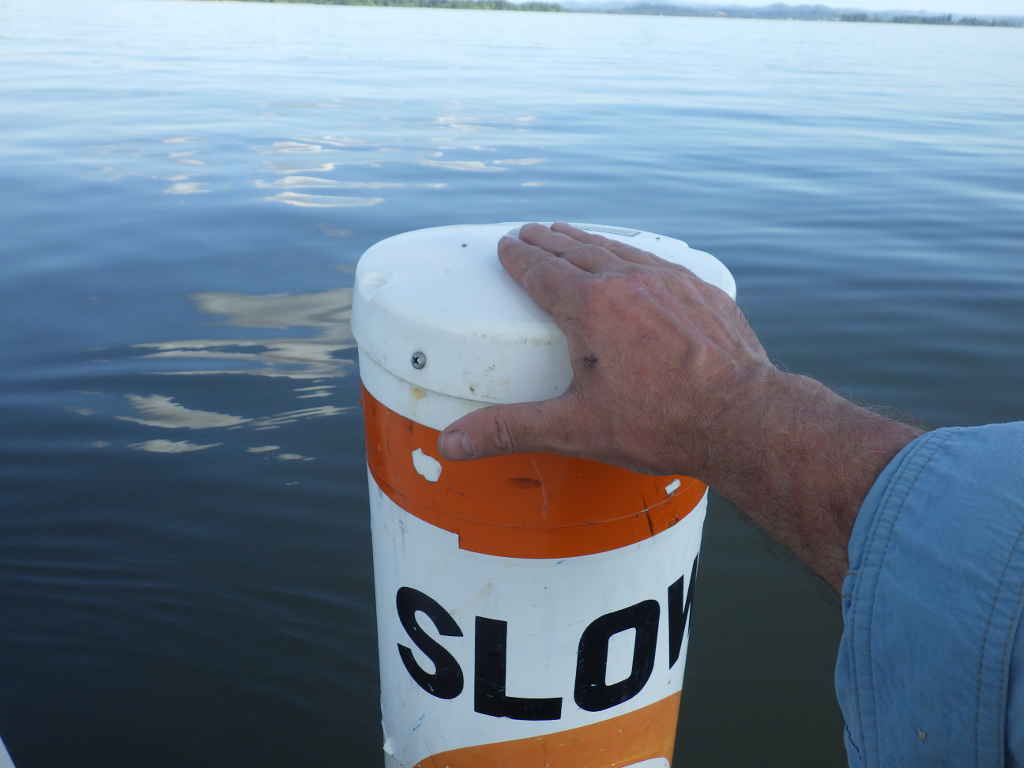 I made it all the way out to the No Wake buoy. Christ, you can see it from shore. It took me 43 minutes to get there. If I sculled with the rudder, I'd register .7 to .9 on the GPS. Without sculling, I registered .0 to .1. I did a long, slow tack, and headed back.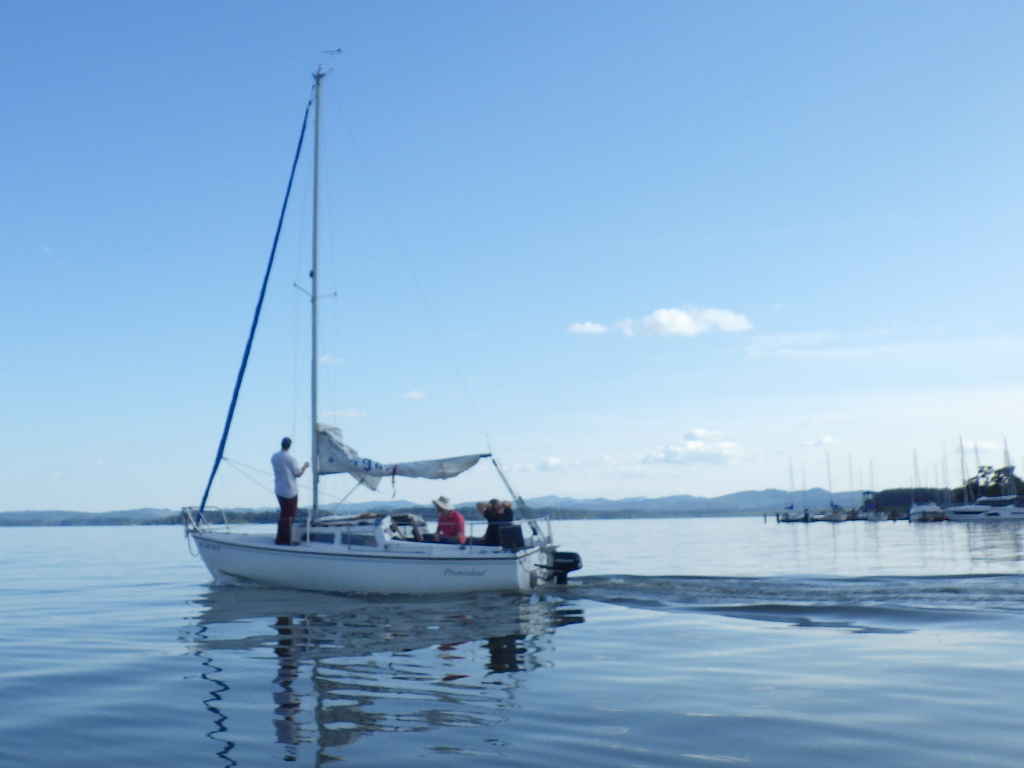 Another. The Promisedland was down from Portland. I suppose they had to make the most of their Monday.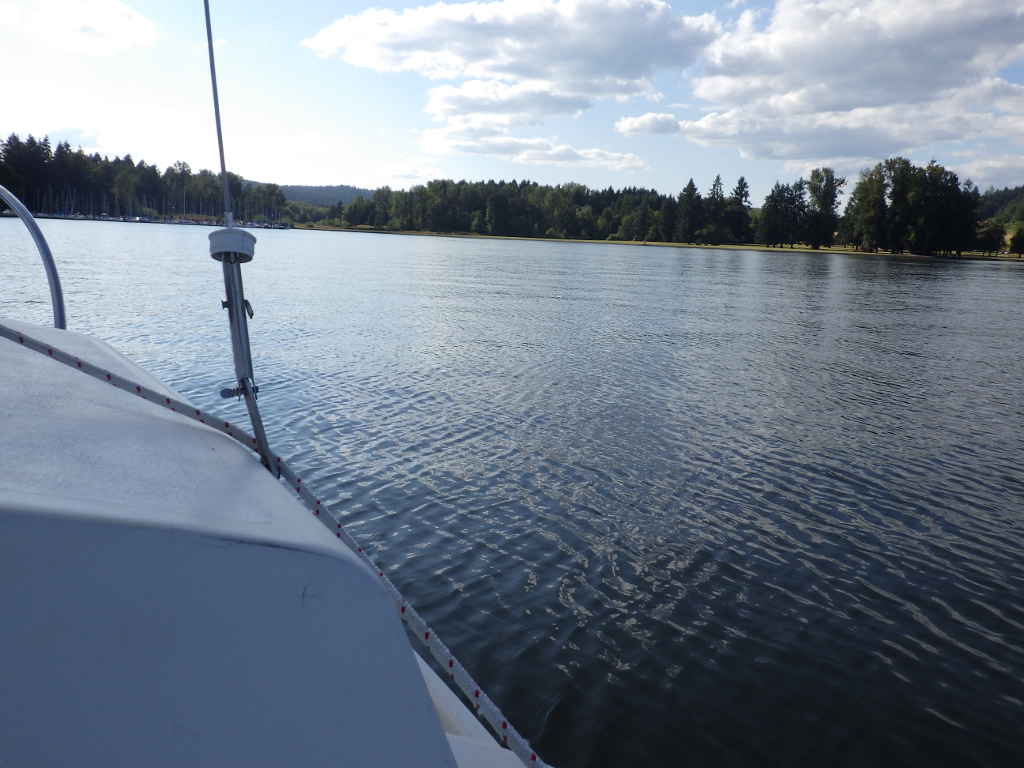 And guess what decided to show up right as I was heading into the dock? I hit my best speed of the day, 1.4mph, just as I dropped sail and coasted in. Yay, me!
The good news is the car worked perfectly.