Paddling the Minto Brown Slough
Jan 27 2019
It's been a while since I've been in a canoe, yet I signed up for an 80-mile paddle along the Rio Grande in March. It's a 2000 mile drive to the launch point, and I've made that drive (or similar) too many times. I needed help, so I sought out some adventurous souls at work. I invited two, one showed up.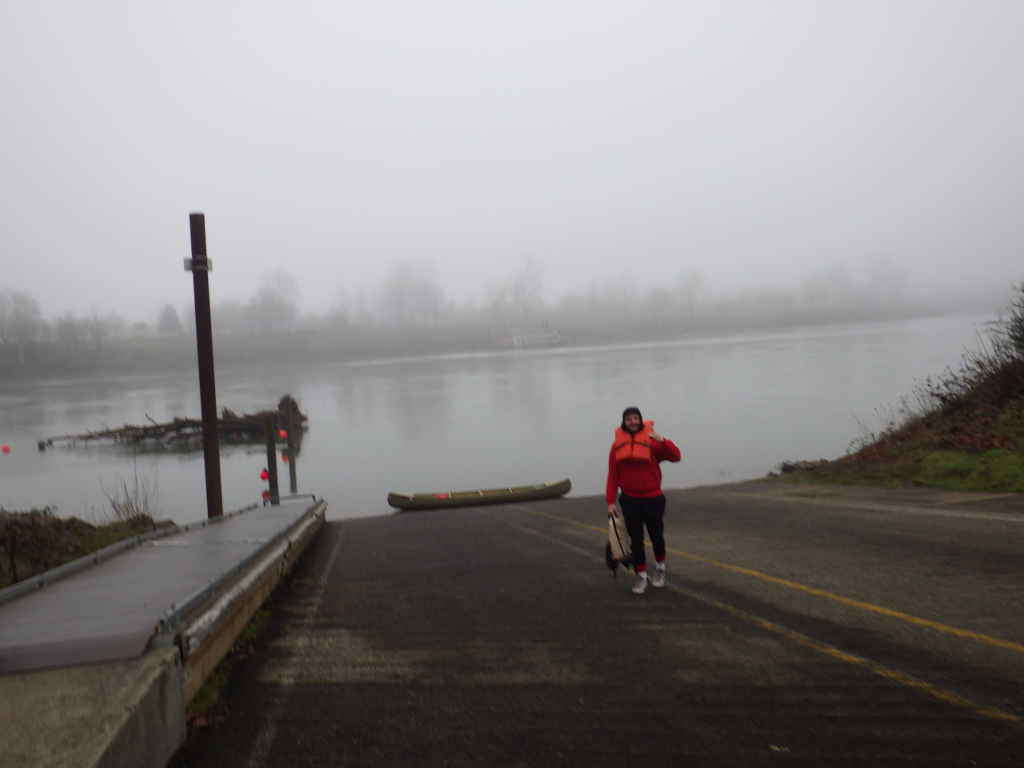 The first thing Uno (yeah, that's his name. Kids these days) said was "I forgot my life jacket." As y'all know, that don't fly. I loaned him my Life Jacket of Shame.
This was Uno's first time in a canoe (he's a kayak man) so I had him in front. The canoe was unbalanced and the water was running high today. I took a deep breath and gave up my position in the back of the boat. This is a big decision for me. Uno is untested and things can go wrong quickly, but needs must.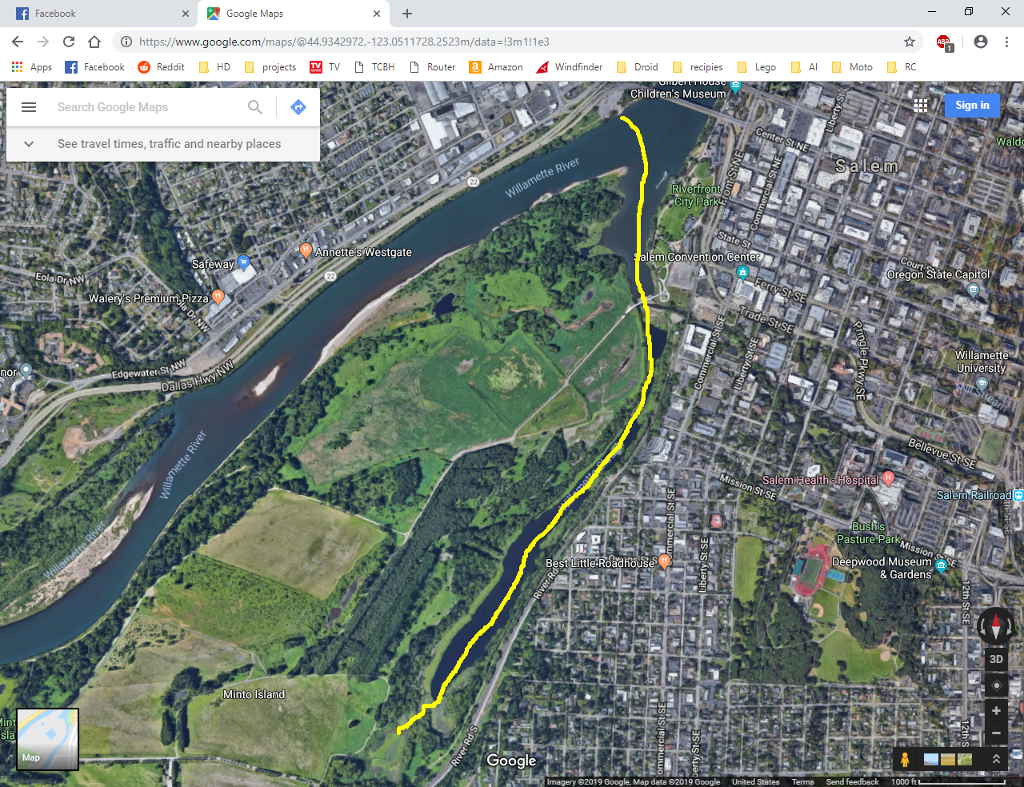 As mentioned, the river was running high and fast. We needed to cross to get to the slack water of the slough. We set off and immediately the current grabbed the nose of the canoe and tried to carry us downriver. Some quick instruction and strong paddling and we regained control.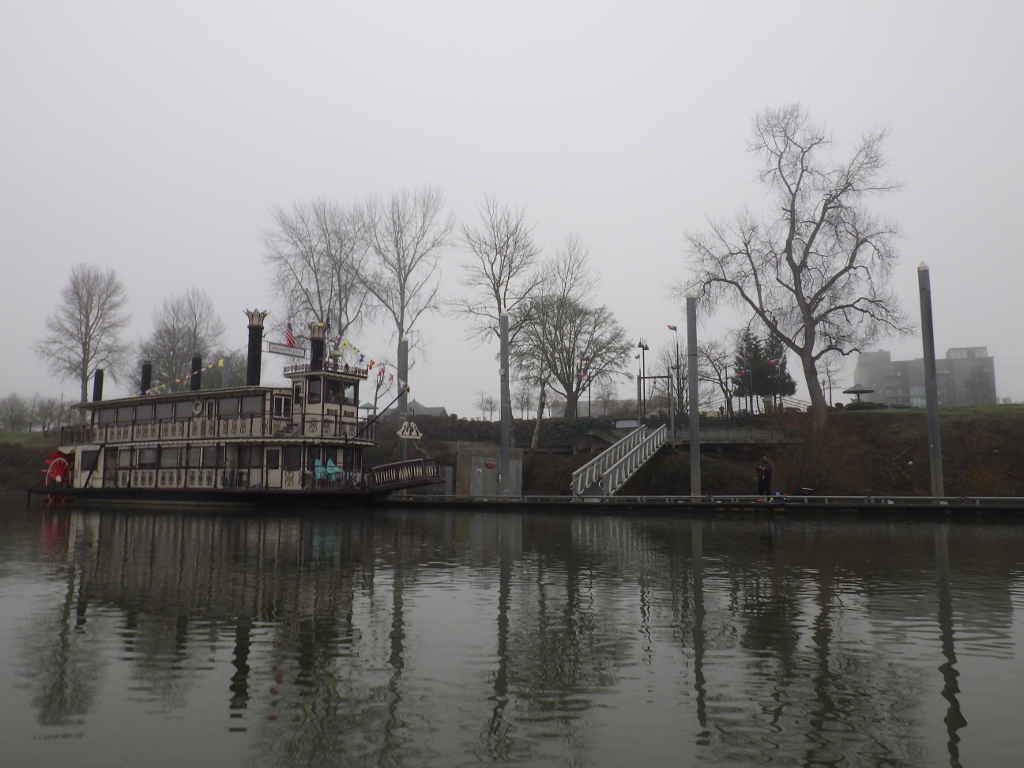 The Willamette Queen is a beautiful boat. You might see the guy fishing on the dock or the two ladies out for a stroll.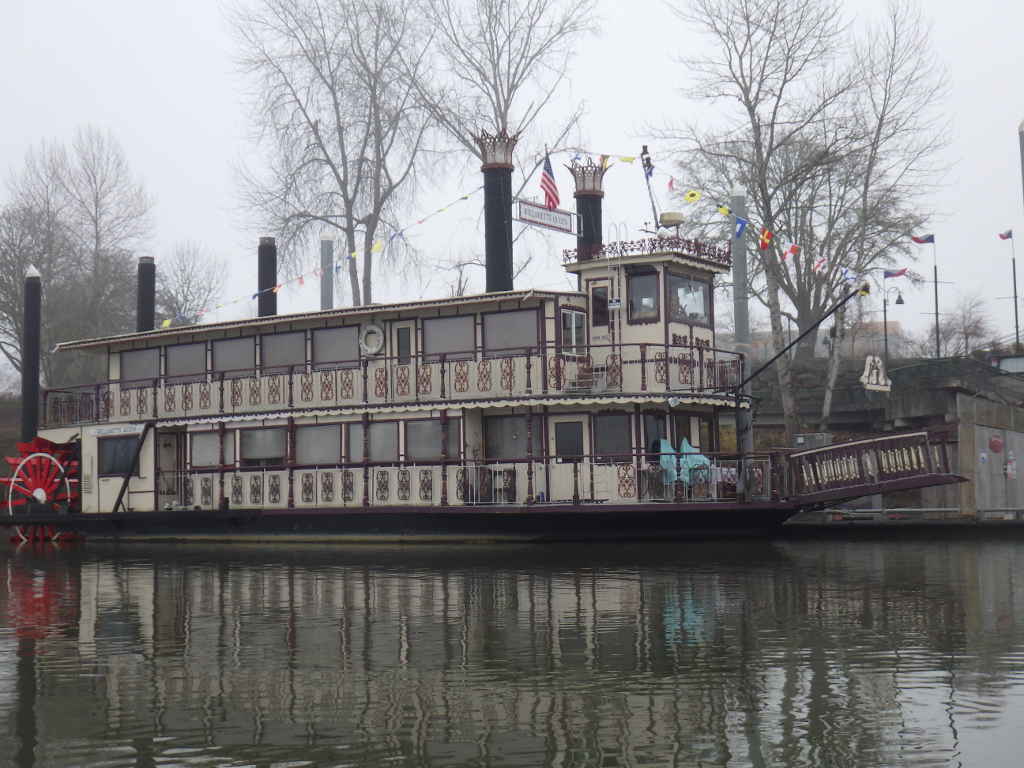 The Queen is pretty enough for another picture. We swung around her stern and paddled up between the dock and the shore.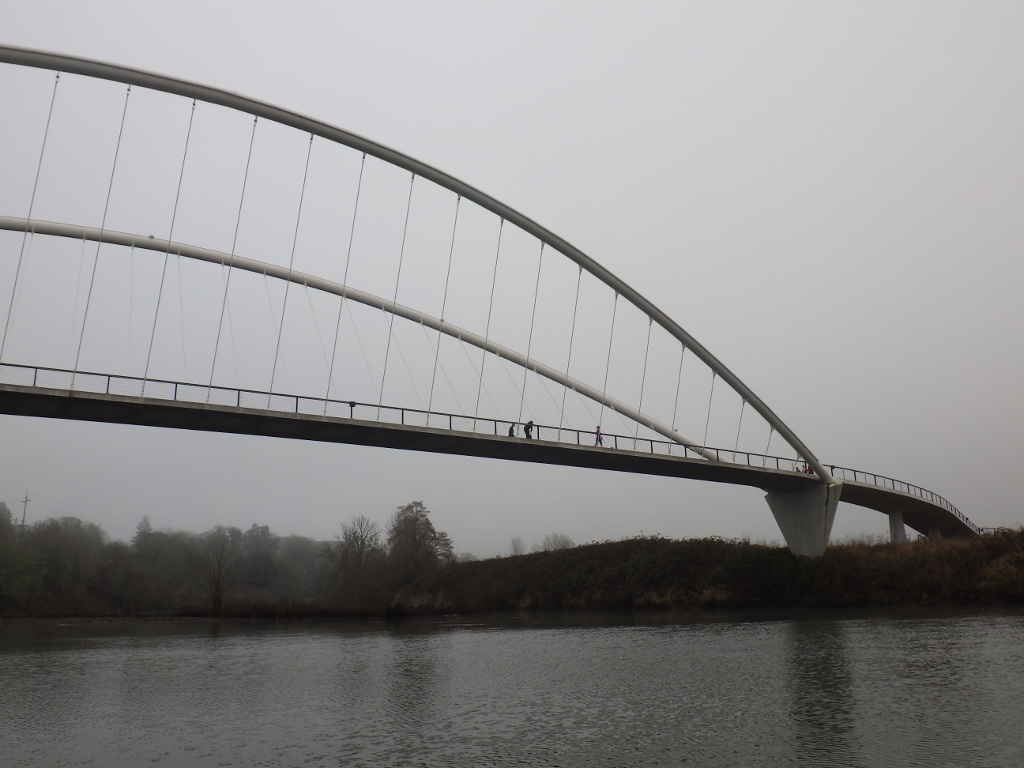 That's a nice pedestrian bridge Salem built.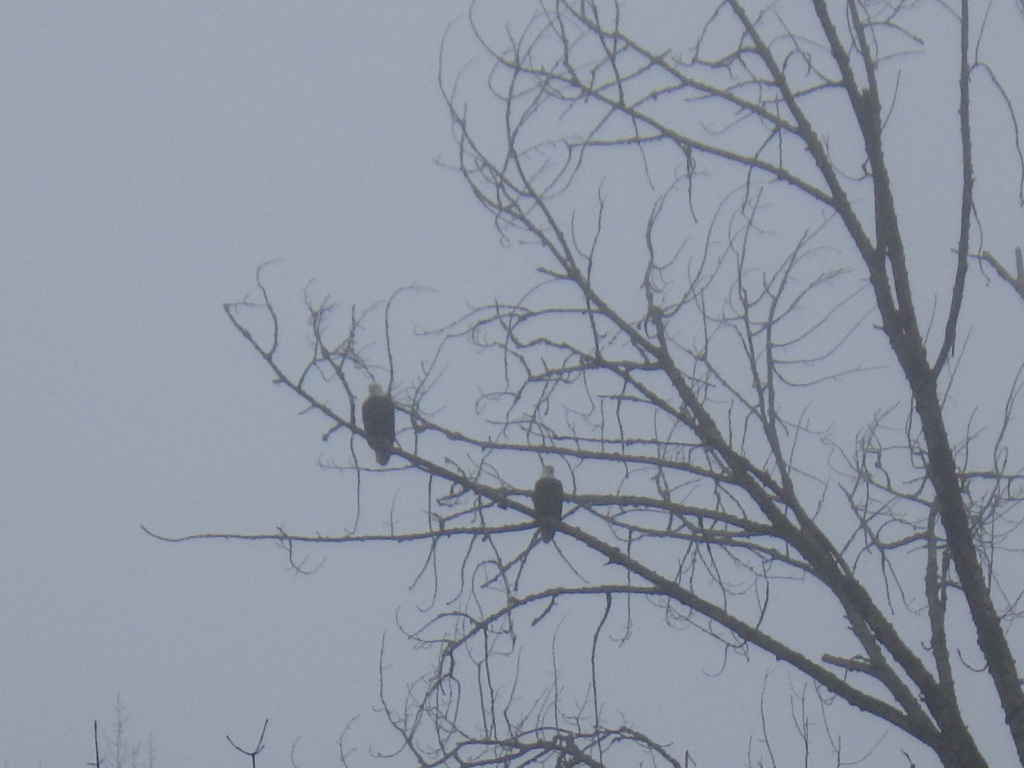 Lots of birds out and about in the slough, including this pair of eagles. I love seeing eagles.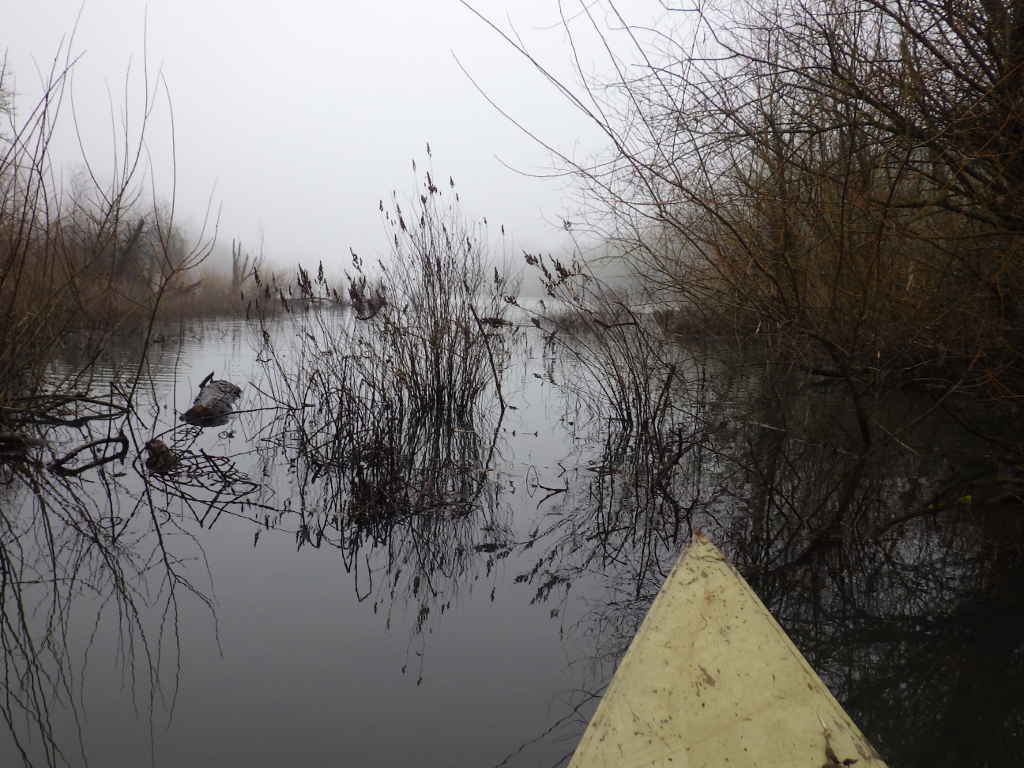 Poor Uno was getting some good experience steering. He was also getting introduced to my method of canoeing: Go everywhere a canoe can go. We powered through the weeds and into the pond behind.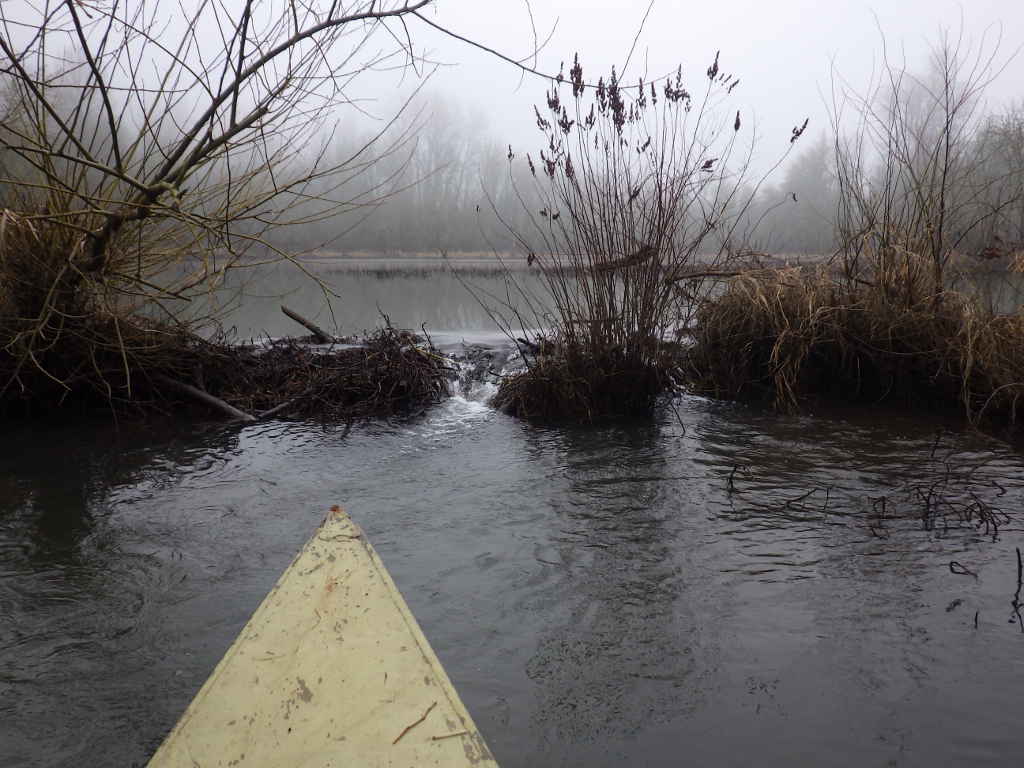 Finally, we got blocked. It was damned cold and I didn't feel like getting out for a portage. We turned around.
Nice shot of Uno. He'll get better at getting his picture took.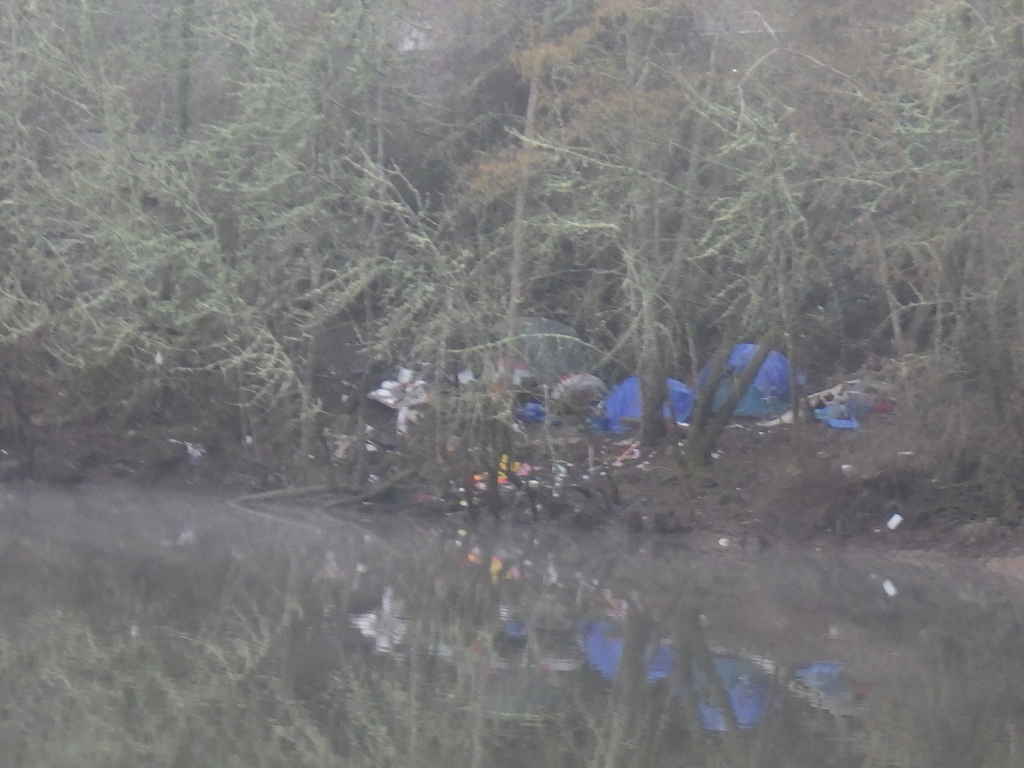 One of the depressing things about the slough is the city-side has a lot of hobo camps. If I ever become a hobo, I'm going to be a clean hobo. More like a long-term camper.
This is the exit of Pringle Creek. We didn't get very far up it, but we got a lot further than I had ever been before.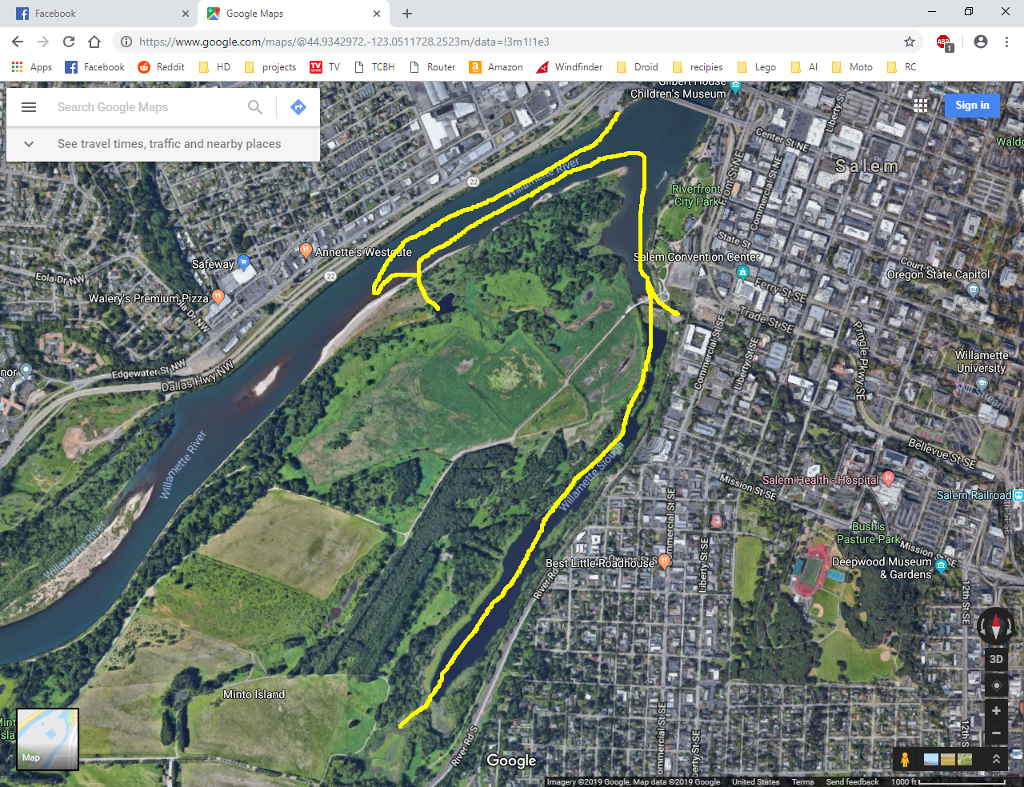 We paddled back down the slough, around the end of Minto Brown Island, and against the Willamette.
Near the end, we took another detour into a tiny cove.
My shoulders were burning. This was not a very long paddle, and I was tired. Uno seemed to be OK, so there's that.
Next Sunday: Independence to Wallace Marine Park (our launch point today.)