My neighbor, Lyle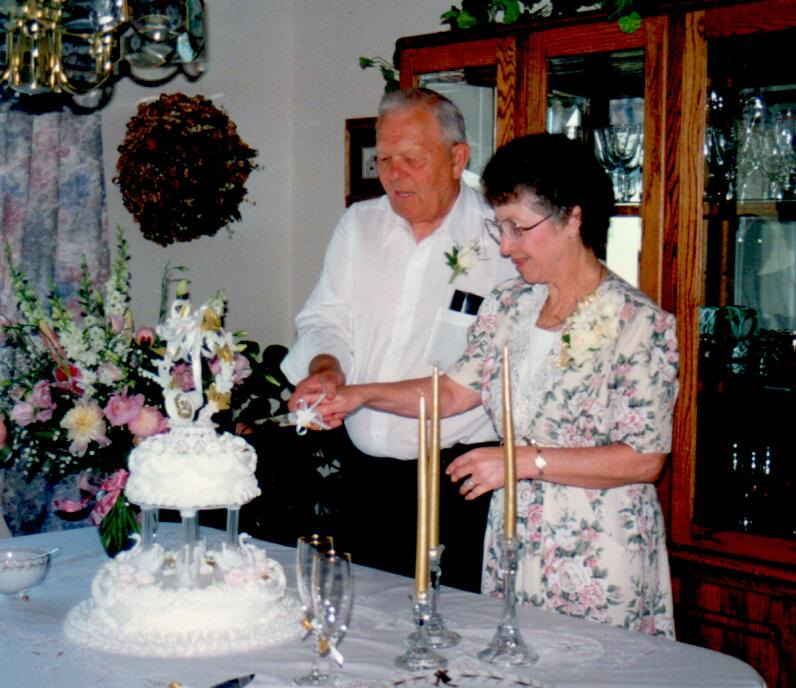 When we moved here in 1992, we bought a house across the street from Lyle and Marie. Lyle would mow our front lawn - mostly because it was tiny and he had to look at it all day. Our lives slowly merged over the years. We were invited to their 50th anniversary in in 1996 and Keely took this picture, which they framed and hang inside the entryway of their home.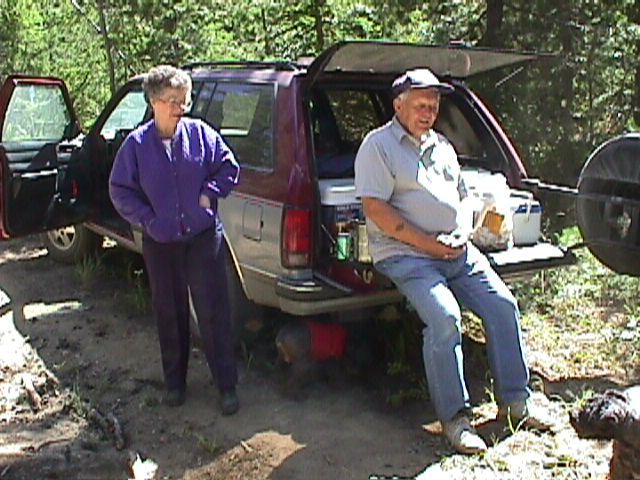 It was cool, having retired neighbors. We'd take them on adventures with us - this is huckleberry picking on Mt. Adams. That was the good thing about Lyle, he was always ready to go.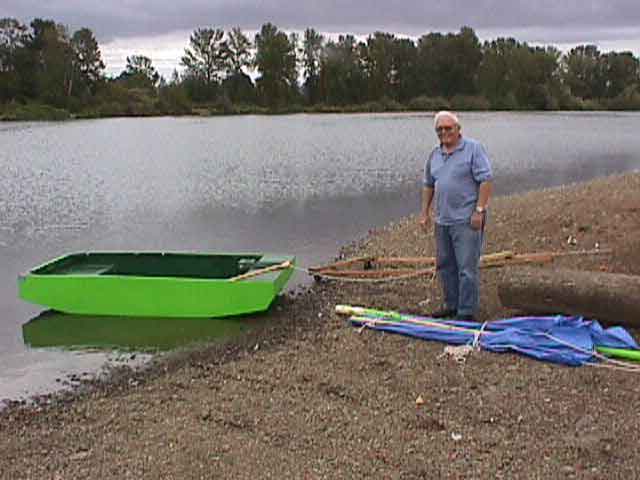 I often used him as an assistant when I was testing my boats down at the local scum pond. I'd go over and ask him if he wanted to get out of the house, he'd say "Yes" and off we'd go. This is my first homemade sailboat, a Puddle Duck Racer, hull #5, Cultus Hehtheht.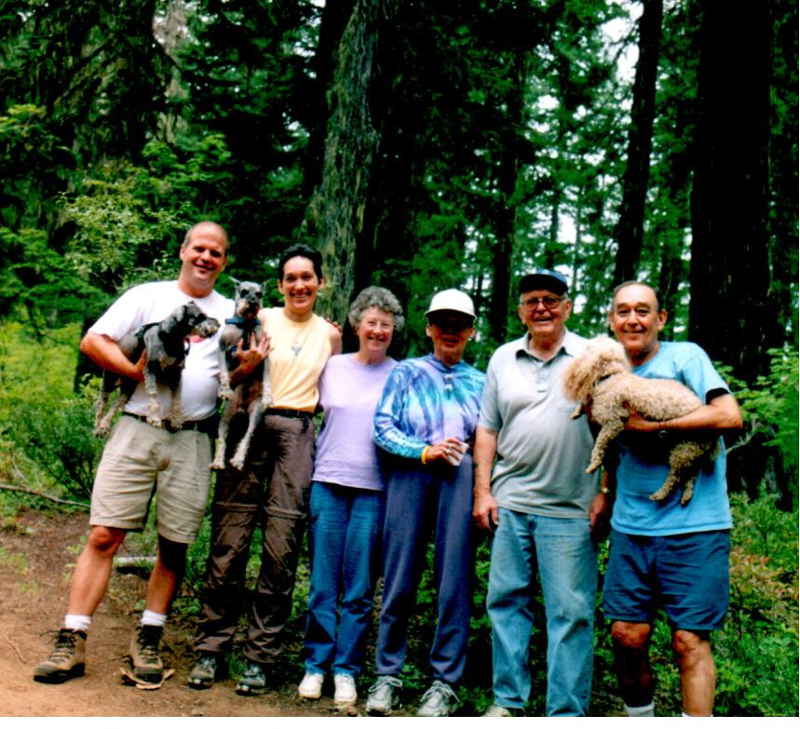 Lyle and his family got to know Keely and our family. This is another huckleberry picking trip, this time with Keely's parents.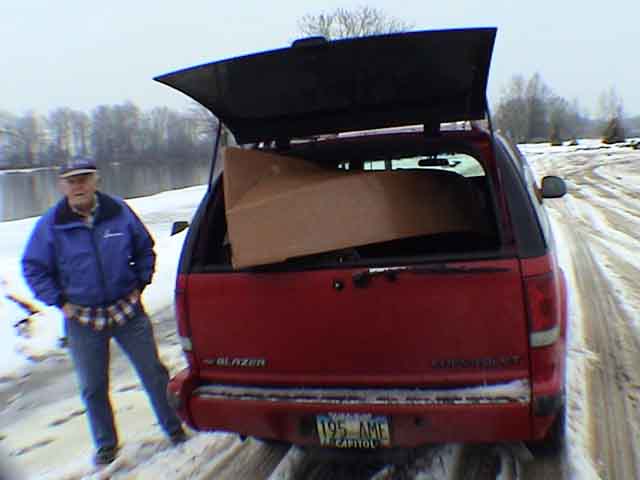 Sometimes my boats were small enough to fit in the back of Lyle's Bronco. Lyle never tried the boats, he just helped me move them about. That truck got stolen, once. They found it, a day or so later, with a broken ignition, fuzzy dice hanging from the mirror, and filled with trash from Taco Bell.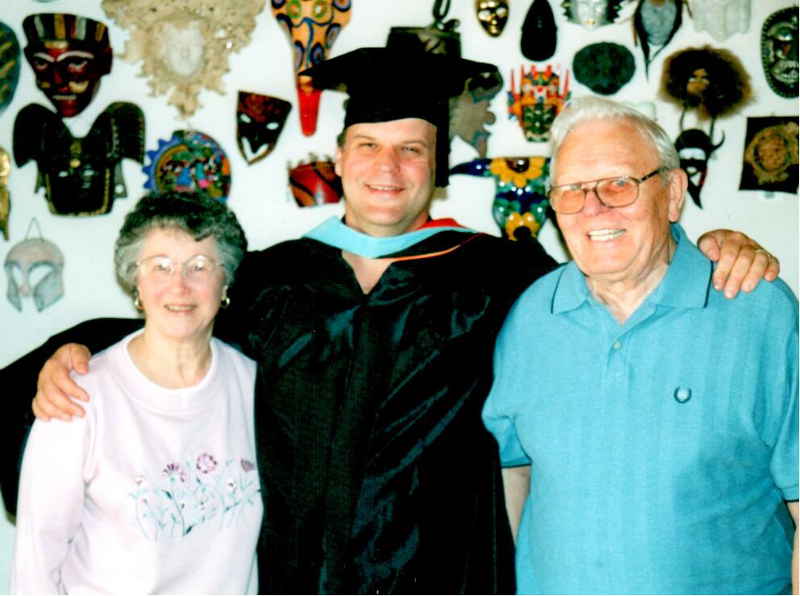 Marie called us their "foster children" so we included them in our life events. There were there for my earning my Master's Degree.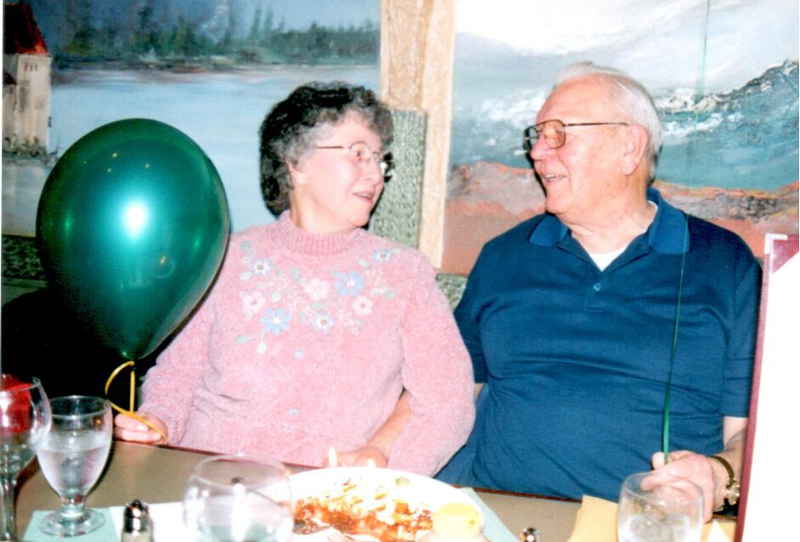 This is one of my birthday parties at the Reinlander in Portland. My parents were there as well. This was taken shortly before my father's death in early 2006. Dad was too sick to come, so we took Lyle and Marie instead.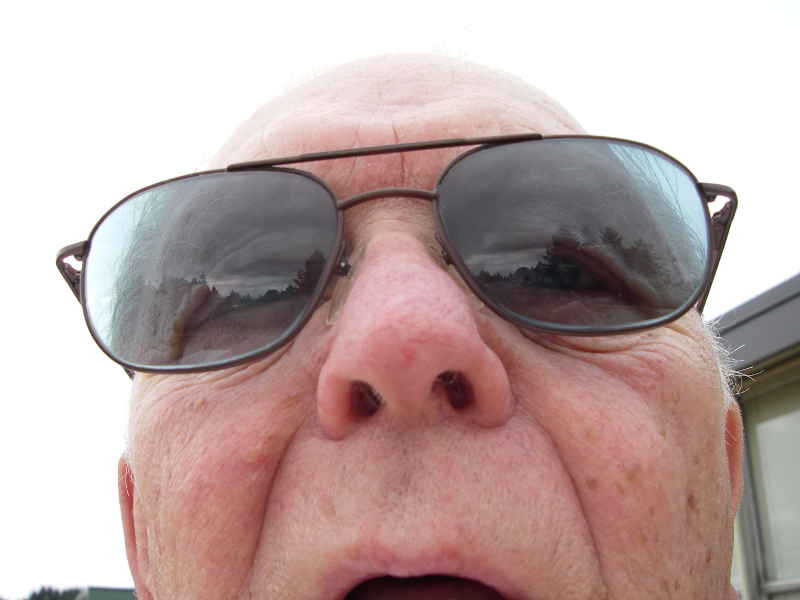 One of the things I liked to do was get Lyle to do new things. One of those things was become cameraman while I tested boats. This is one of my favorites - taken as he learned how to use a new camera.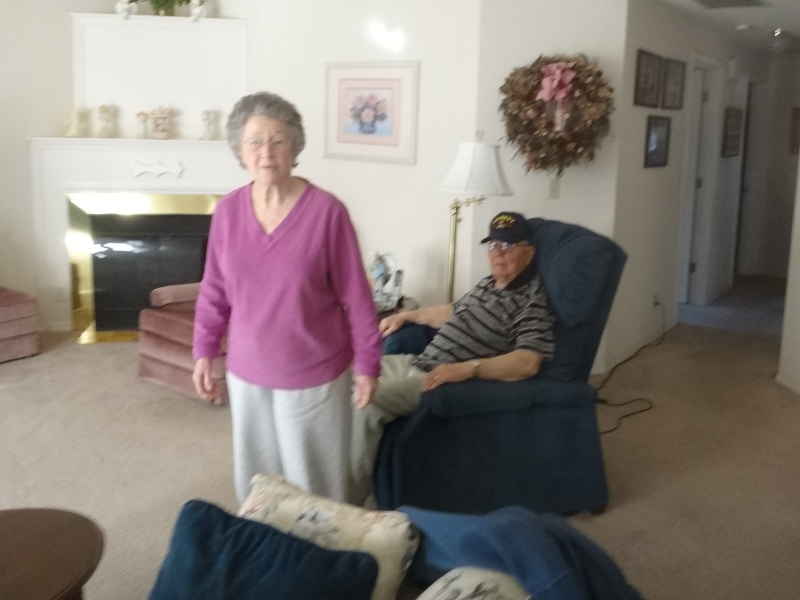 Years go by and health deteriorates. He got a chair that helped him stand up (you can see the power cord in the background.)
Deteriorating health didn't stop me from dragging him out to the scum pond for boat testing. Lyle was a lot of things, and determined was one of those attributes.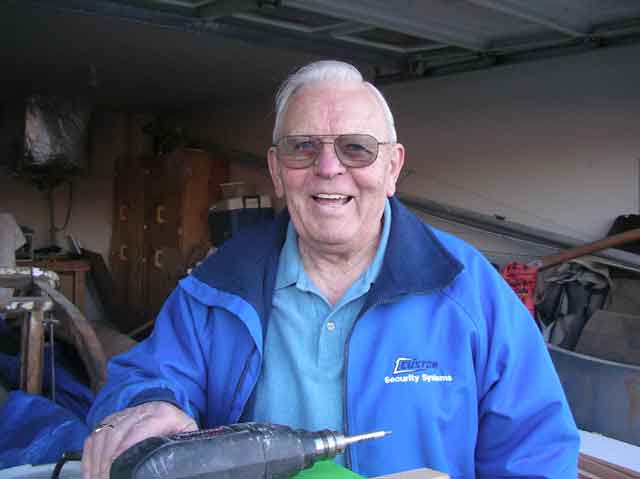 This is one of the better pictures I have of him - always ready to help, always ready to go, ready to see what I was building. I liked Lyle.
Lyle died of the cumulative affects of cancer, treatment, other health issues, and being 91-years-old. He wasn't a "great man" - one of those who will be remembered by history -but he was damn sure a good man.
If history won't remember him, maybe this silly web page will.
Lyle was married to Marie for 70 years (he died a couple days after their 70th anniversary.) He and Marie had four children (2 boys, 2 girls) and a whole passel of grand children and great grand children.
Lyle was a hell of a bowler - I mean passionate. He had a 185 average right up until he had to stop bowling at the age of 90. He bowled a 300 at age 86.
He was a veteran of World War Two - served in the Navy as a sonar man on Patrol Craft (PC600 and PC601) based out of Kodiak, Alaska. He remembered watching an air battle between P38 Lightenings and Japanese torpedo airplanes - the Japanese planes were much slower than the Lightenings and were both shot down.
He went to Salem High School where, in his sophomore year (1941) he won the state wrestling championship for the 93lbs weight class.
His family moved to Oregon when he was five or six-years-old, call it 1929. Life was work and school. They had 13 cows, his older brother had to milk seven of them and Lyle had to milk six - twice a day, every day.
Good bye, Lyle. It was a pleasure.