Andy Performs a Wedding
June 21, 2015
A couple years ago, a friend asked if I'd perform a wedding. I said "No." He said "Oh, come on!" I said "Only if I can do it in a full-on Pope suit and do the wedding scene from the Princes Bride." He said "Cool. Do it."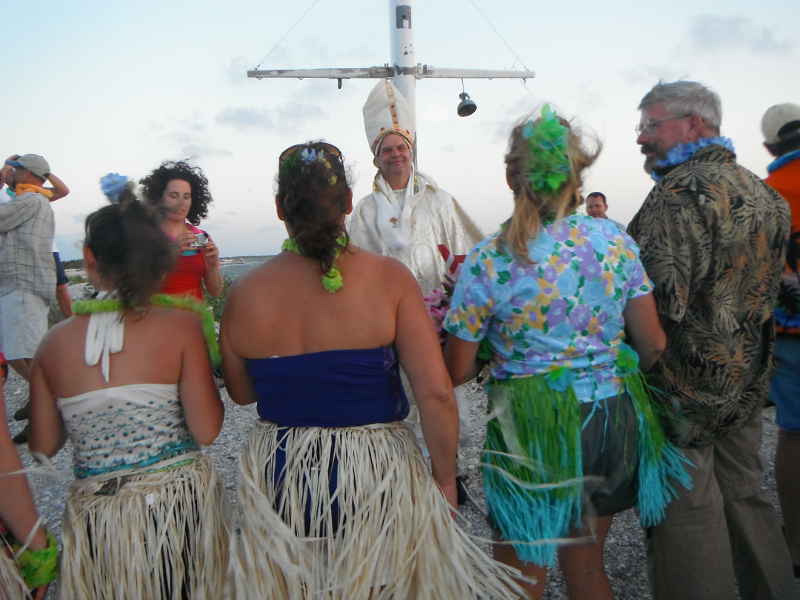 I got a Minister's License from the American Fellowship Church, a pope suit was rented, and my career as a Marryin' Man was born.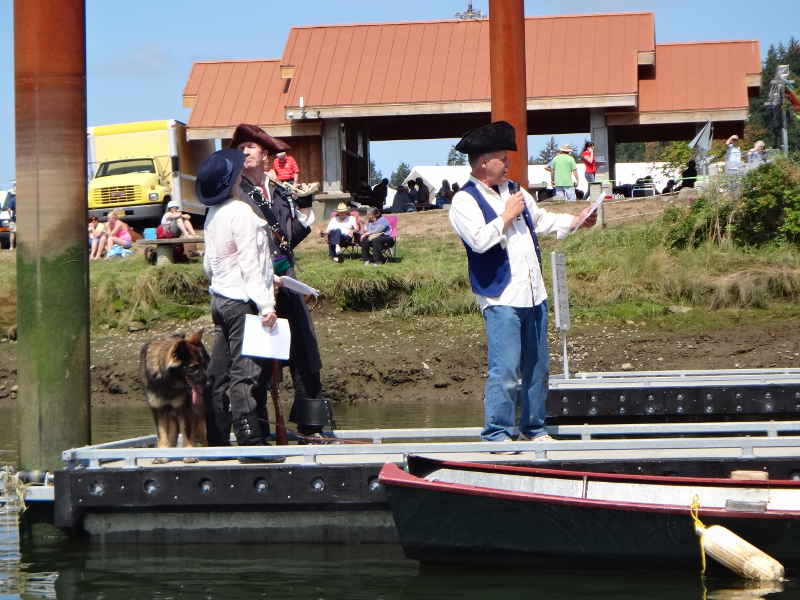 In 2014, I did a "Pirate Wedding" at the Toledo Boat Show.
I was pretty sure my career had peaked and I was done.
Then, in very early 2015, I got another call - my very good friend, Lon, wanted to get married to his wonderful fiancé, Teresa. I told him I can only do it if I could wear a funny hat (all truly important events require a funny hat) and he said I could. I said I wanted to do it as a Viking, and he said OK.
Over the intervening months, a friend and I built a Spanglehelm, the basic Viking helmet. A lady in Montana was supposed to make me a Viking costume (she didn't) and a guy at work was supposed to give me some cow horns (he didn't) and I grew a majestic beard (I did.) At the last possible second (Wednesday - the wedding was on Saturday), my father-in-law came up with a pair of horns and I had to figure out how to attach them to a helmet.
Finally, the day came: Summer Solstice - a time of magic. (Pictures by Vicki Pershing and John Kohnen - I was busy)
We were at Quinn's Cove - a dock Lon owns on the Columbia.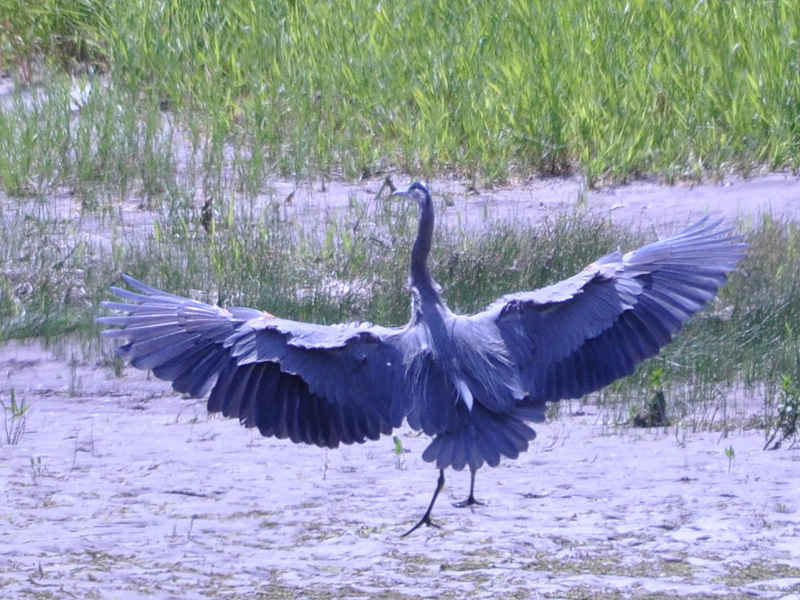 It's a beautiful place, full of wildlife and, from what I hear, meth heads. No meth heads were in evidence today.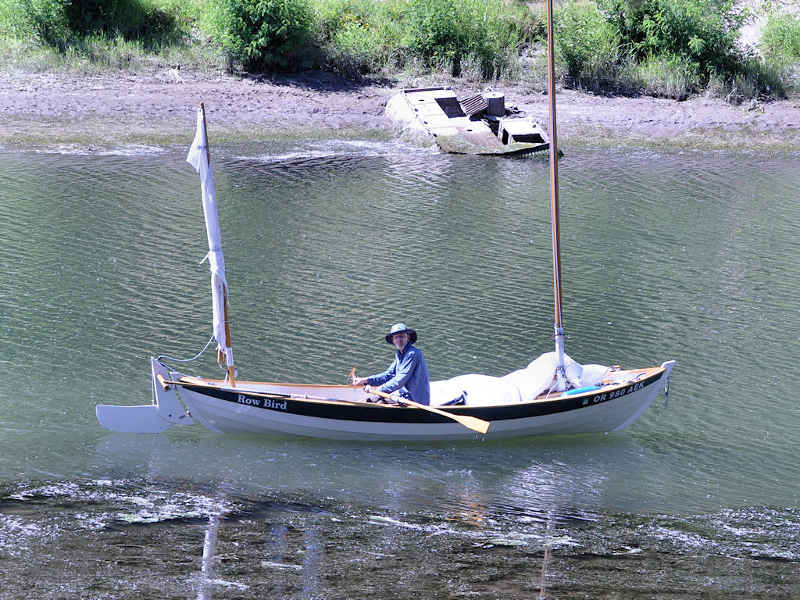 The theme of the wedding was "Sea People" and some guests even came by sea.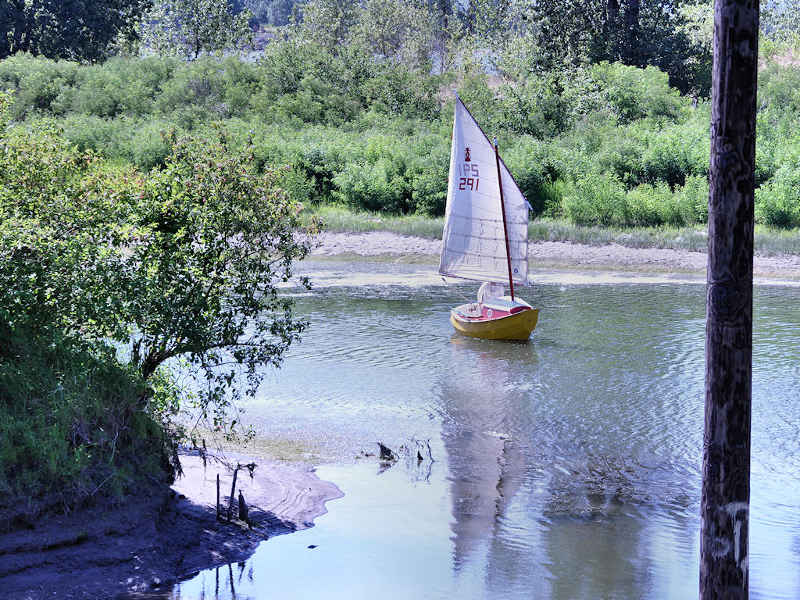 There was even a SCAMP! Serenity, recently completed by Sergie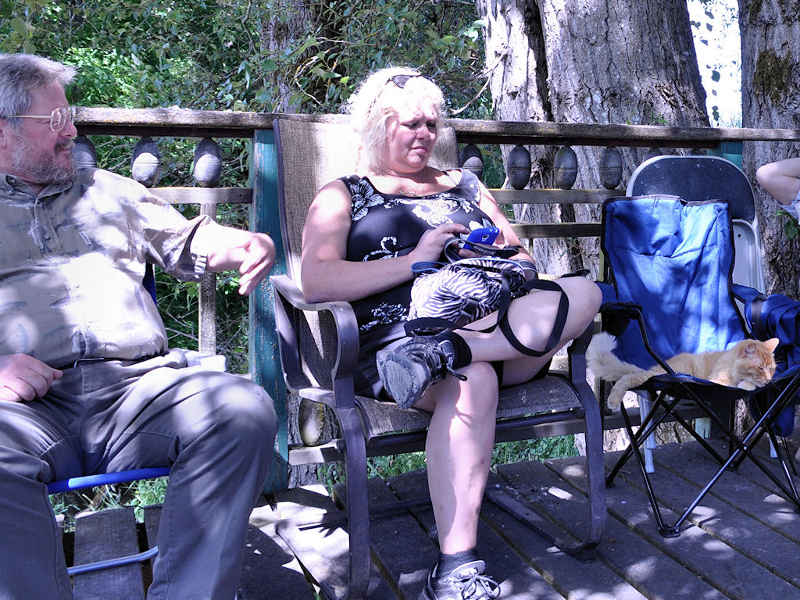 People were hanging out in the shade, Vicki and Dave G. and a cat.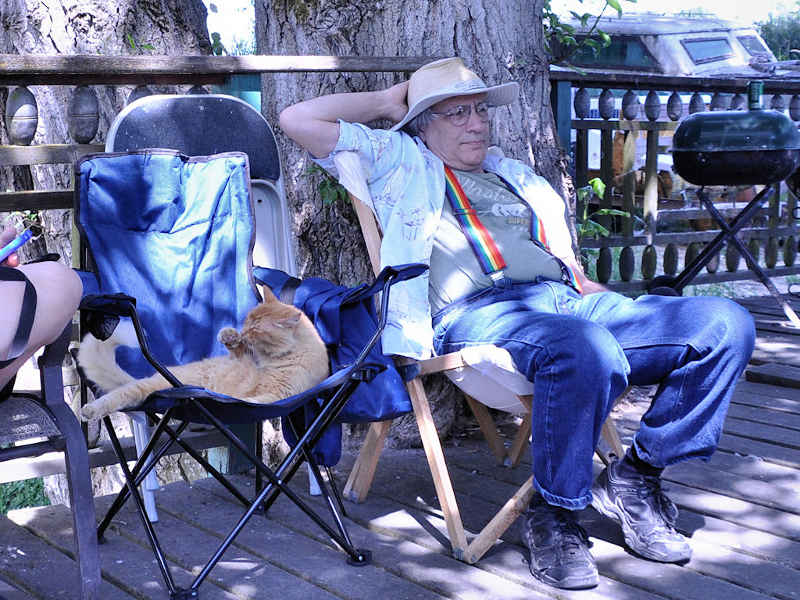 Mark, I think, was secretly wishing he was as flexible as the cat.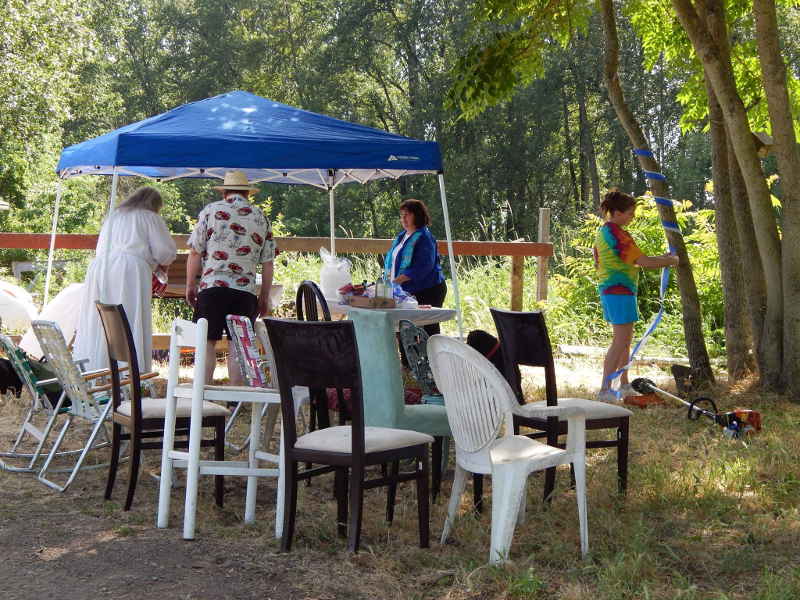 People were busy setting up the area for the festivities.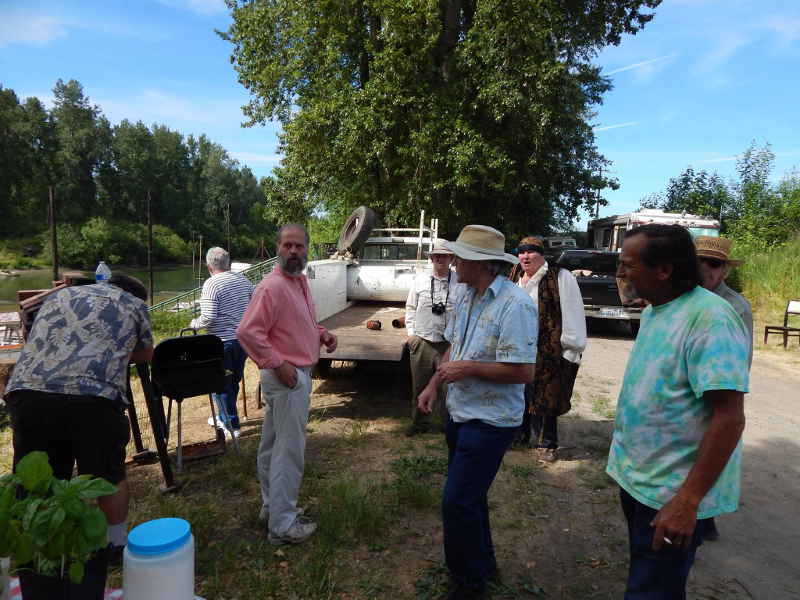 Since I hadn't received my Viking suit, I came in civilian clothes, but I brought my helmet, an axe, and a sword, just in case.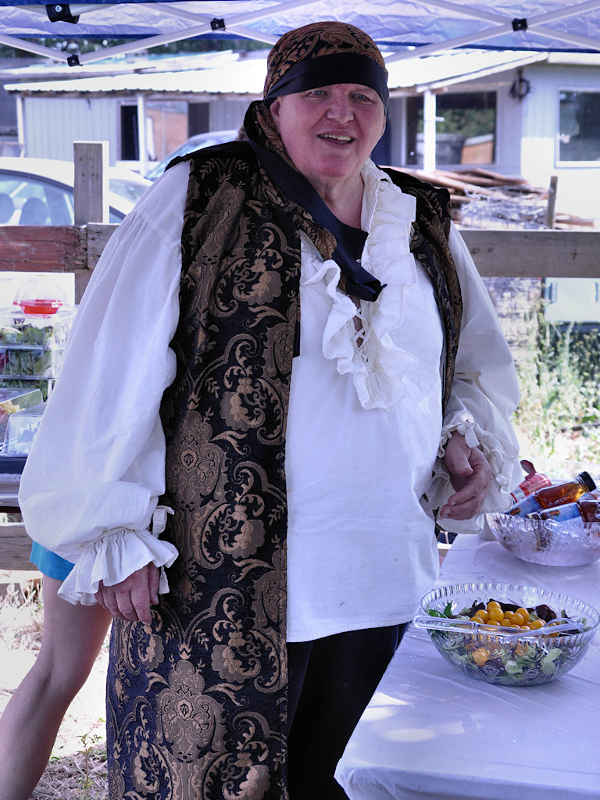 Lon was petrified "You told me everyone was going to be in costume!" I told him I didn't have a Viking suit. He said "Wait a second!" and dug out a HUGE sheepskin coat he had from decades ago. "It's yours now - cut the sleeves off and it's a Viking vest."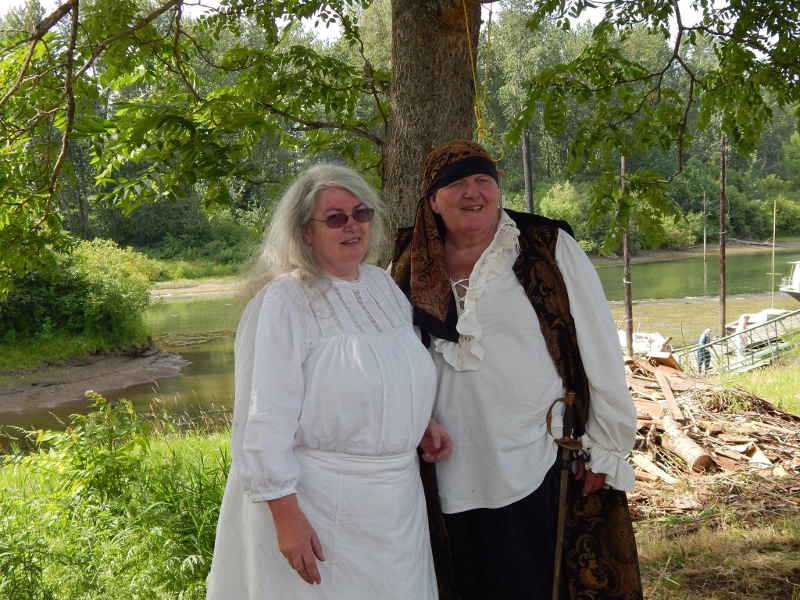 Theresa had made her dress and Lon's costume on her 1890s treadle sewing machine. They looked wonderful.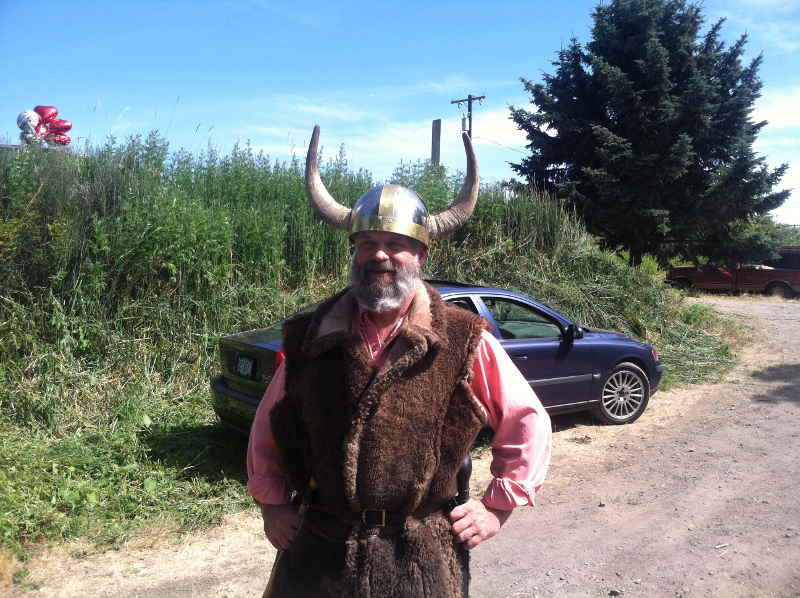 So I did - and it was perfect. Just a few tweaks to the costume and we'd be ready.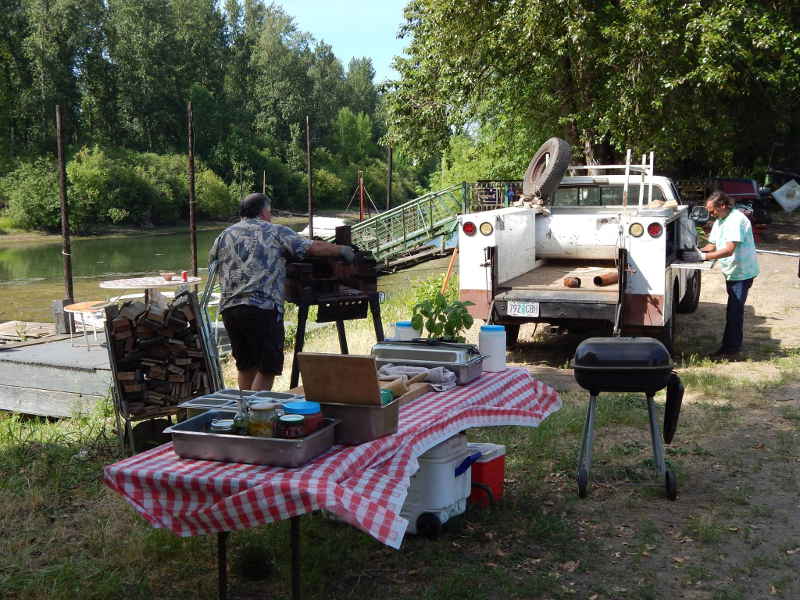 Meanwhile, Dan, with the help of the lovely Vicki and Jon A, was setting up his brick pizza oven for after-the-wedding festivities.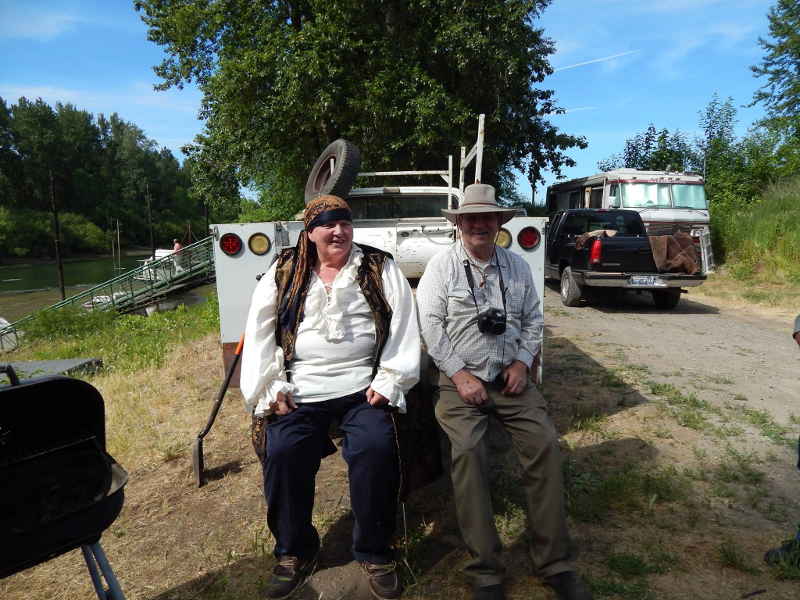 Lon was hanging out with friends - he also provided me with a giant Excalibur sword - all shiny and gold.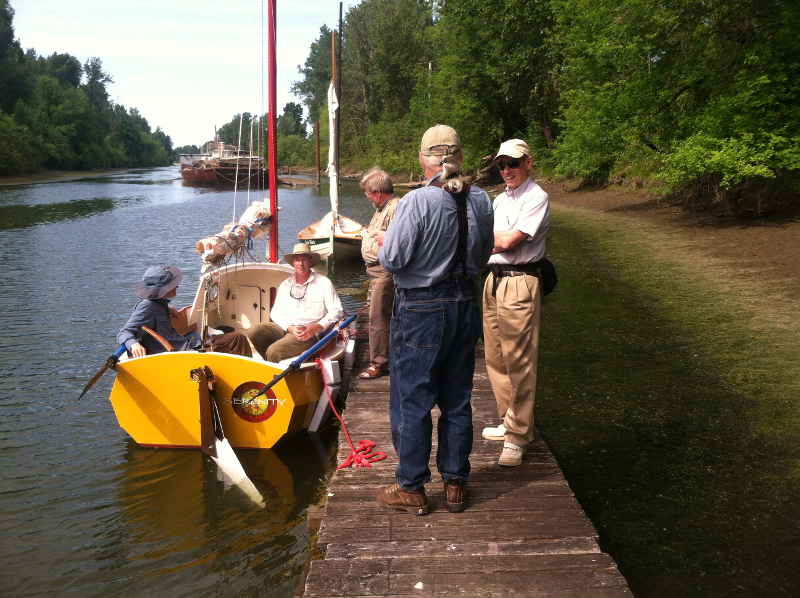 I went down to the docks and told the gang to get ready.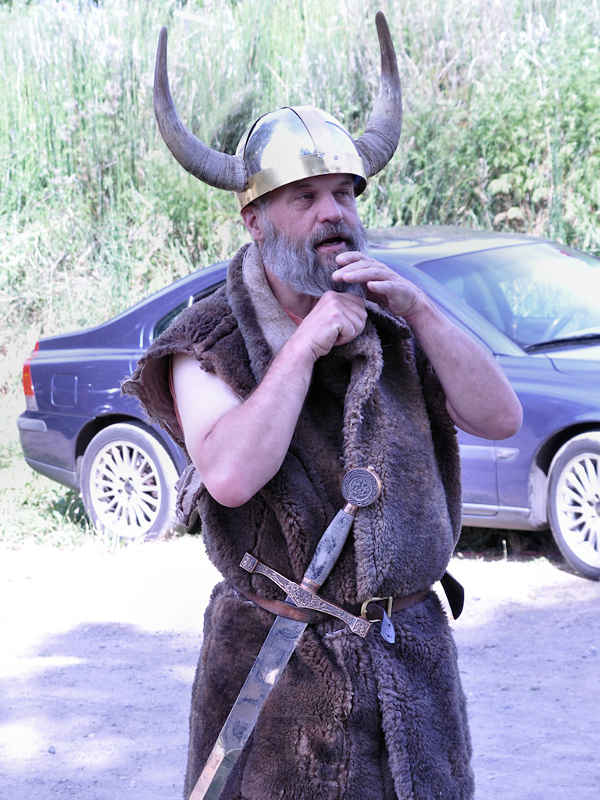 And I got into costume. You are going to see a lot of pictures of me in this costume because it is friggin AWESOME!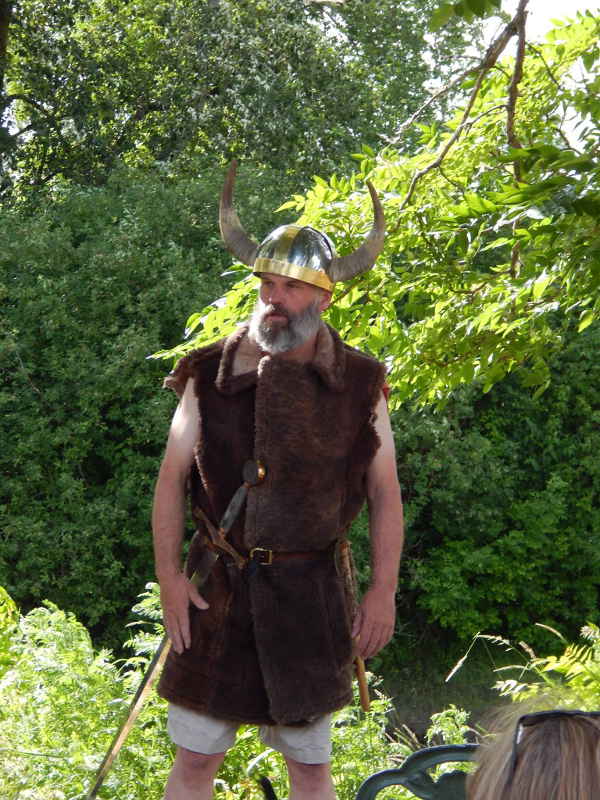 Yeah, baby, selling it with a Farmer's Tan.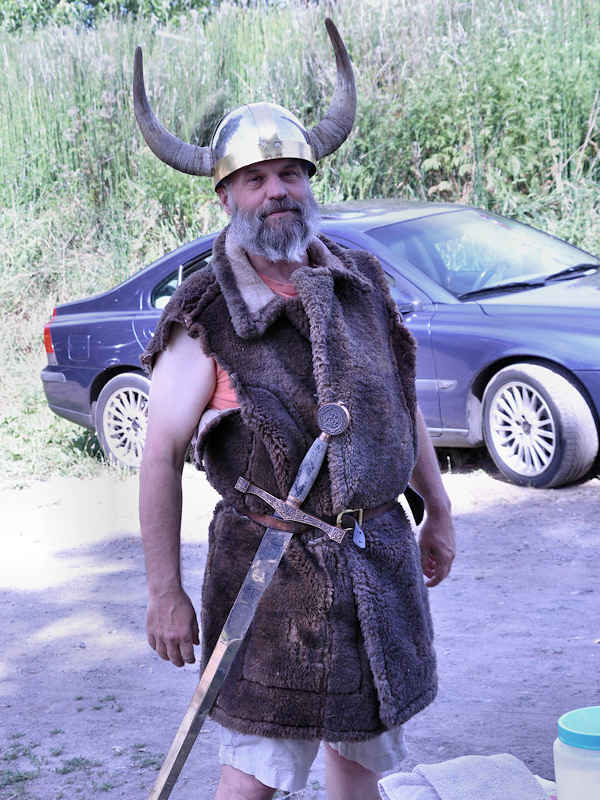 That's . . . magnificent.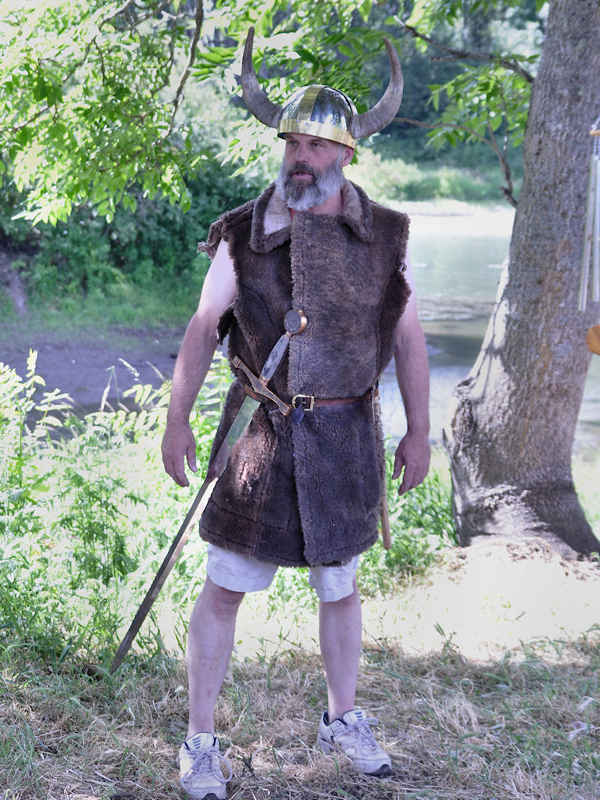 I decided to take my shoes off for the wedding - looks more authentic than a Viking wearing a pair of Kirkland's Court.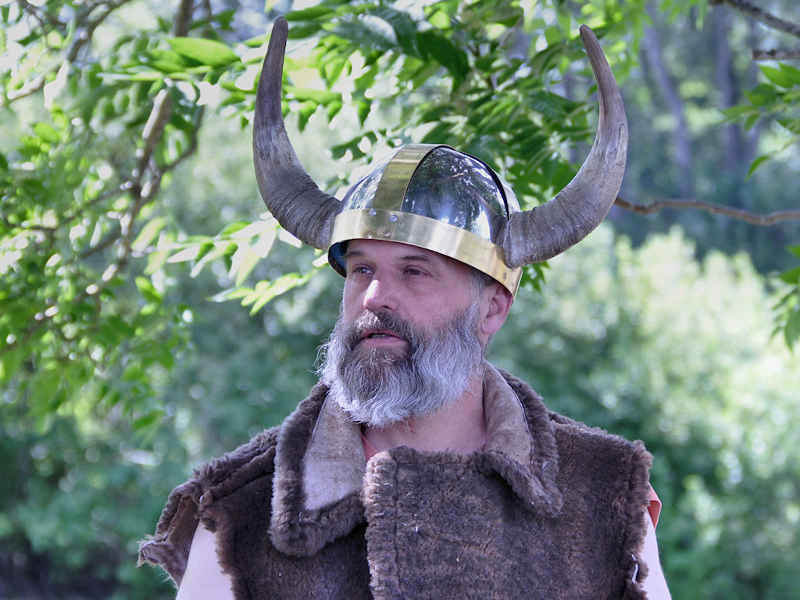 Truly fantastic.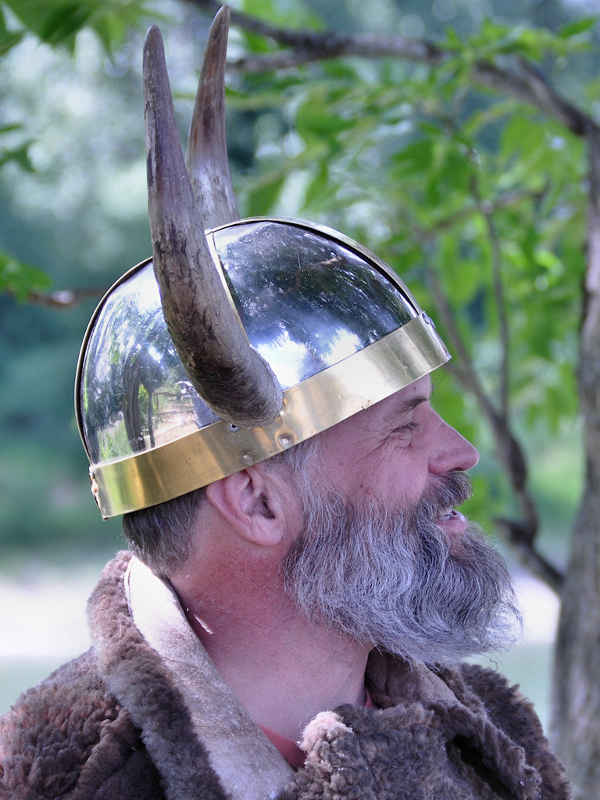 Here's one from the side.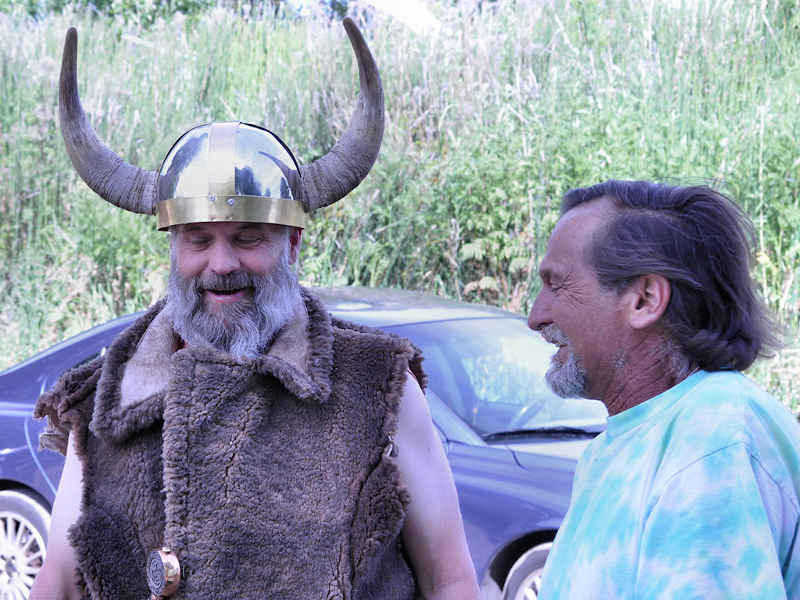 Even Jon was impressed - mostly because I was able to keep standing in the heat, I think.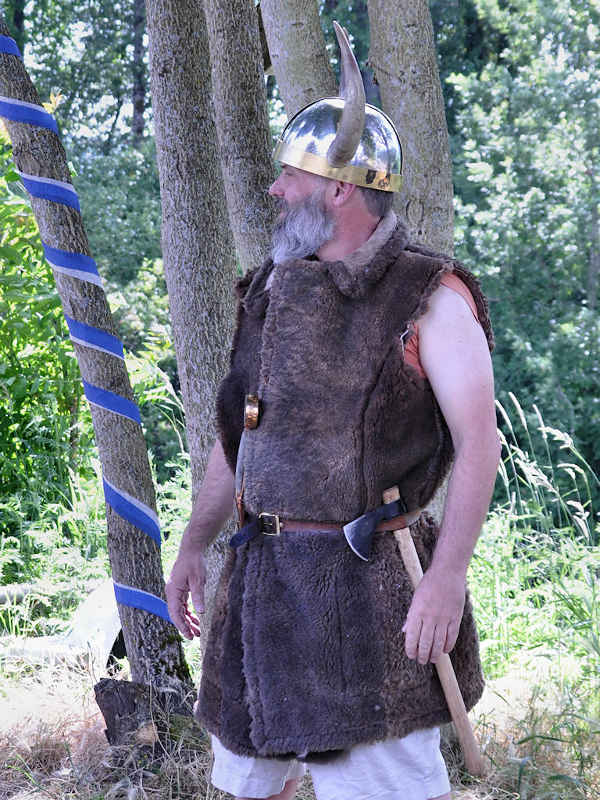 Ohh, this one shows off my axe.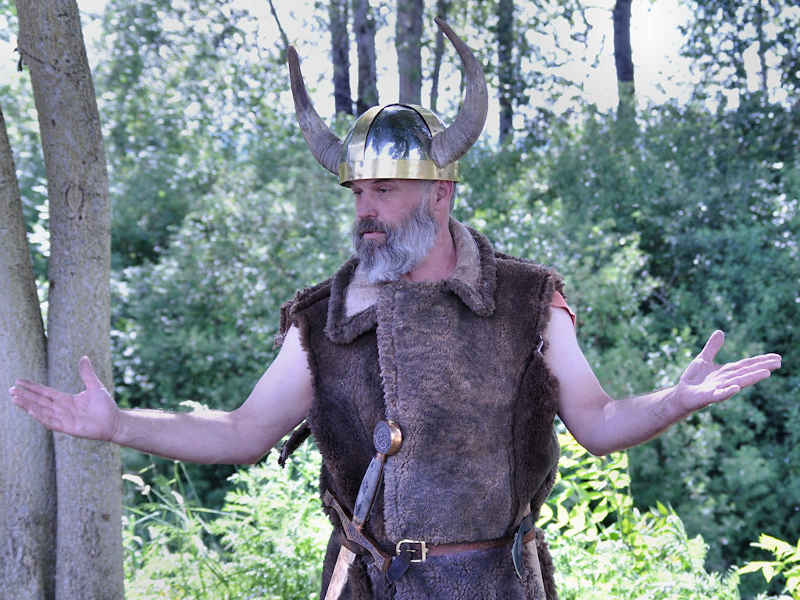 Are we not entertained?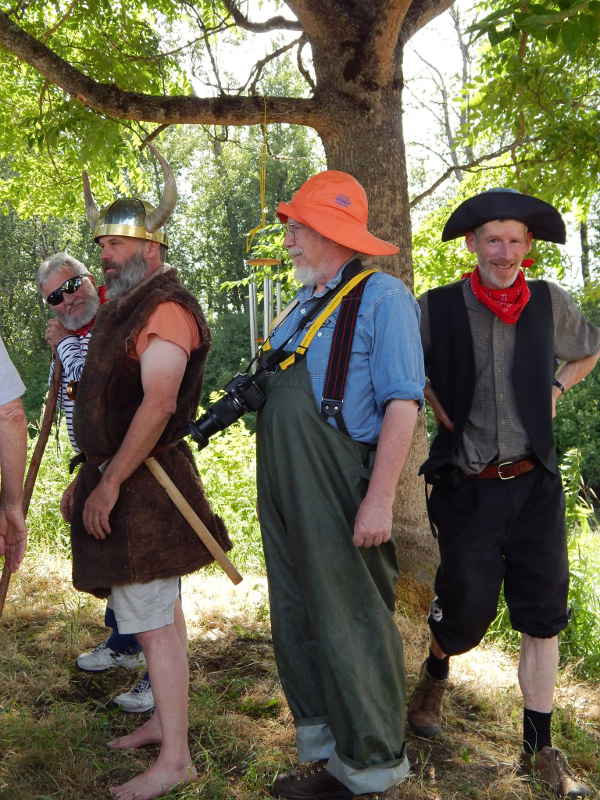 I wasn't the only one in costume - John K came as the Gorton Fisherman and David was a . . . cowboy?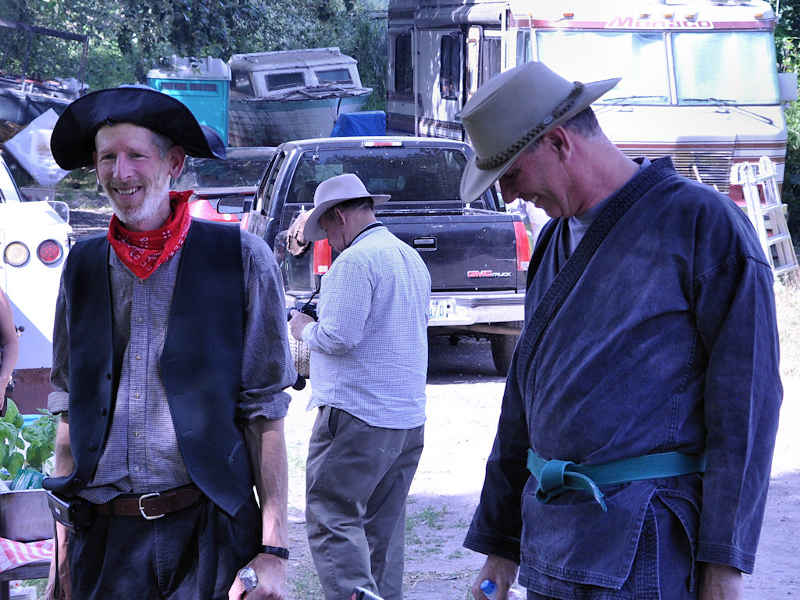 Sergie was a ninja.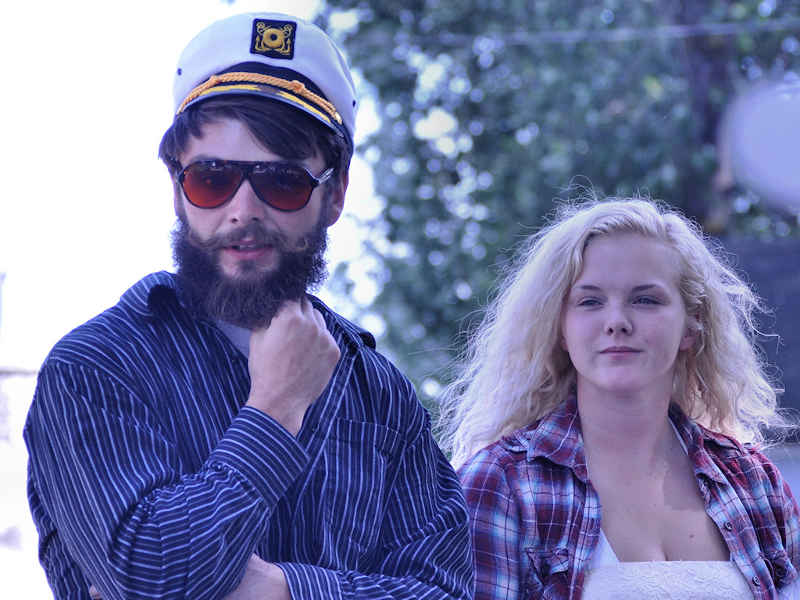 Lon's son, Quinn, had been growing his beard, too. Shanna, his girlfriend, wasn't in a sea themed costume, but she was lovely, anyhow.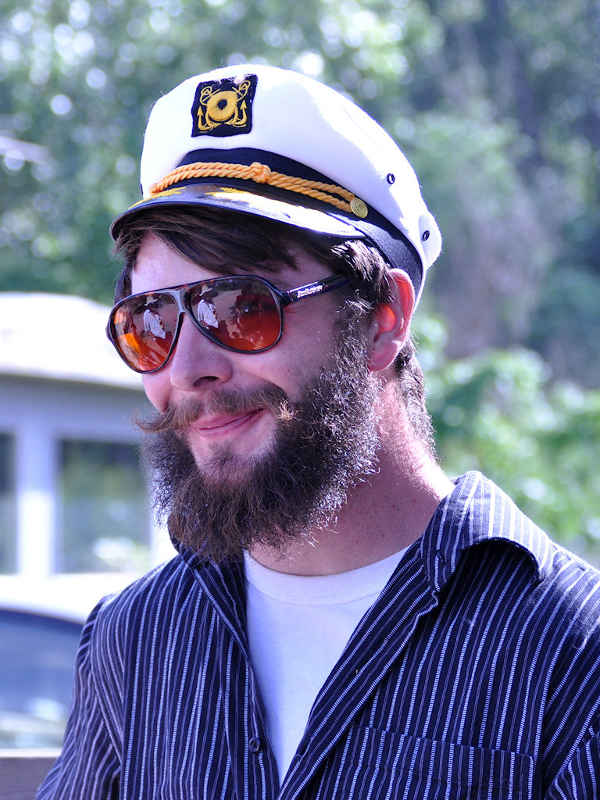 I do believe Quinn's beard was better than mine.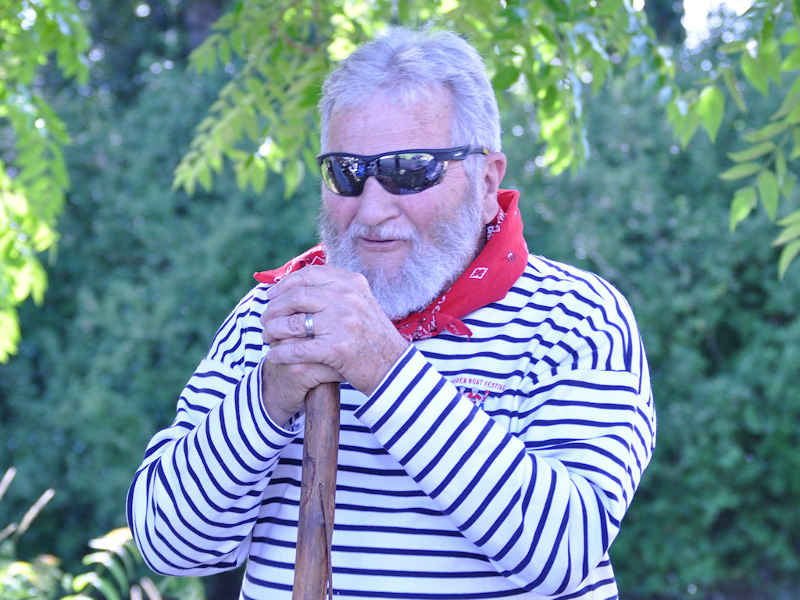 Bob was dressed in a stripey shirt, like a cabin boy, so we made him the ring bearer.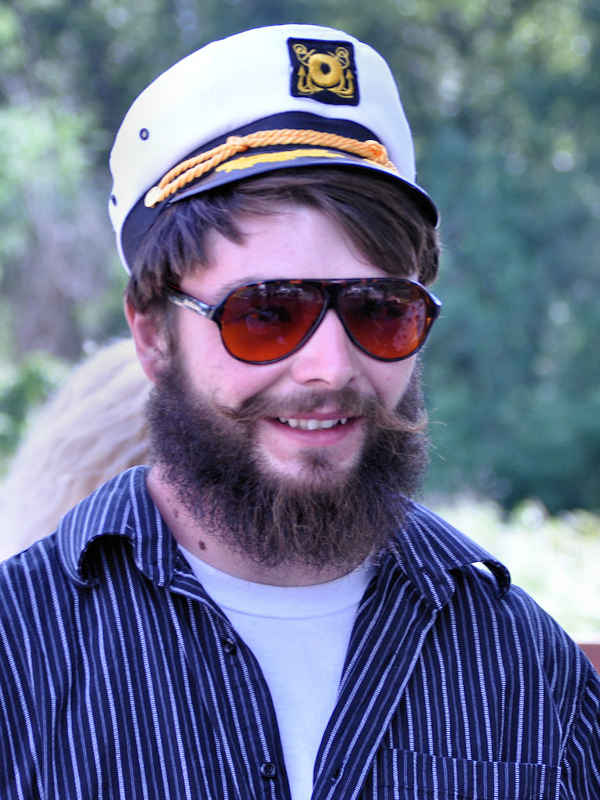 Another shot of Quinn, 'cuz he's a neat kid.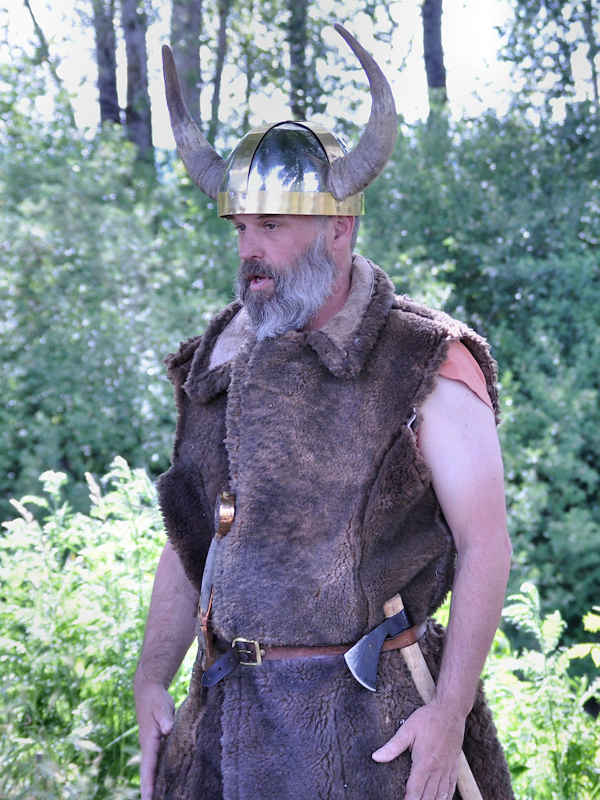 Time to get serious - I explained to the crowd (some people were not familiar with my antics) that we were dressed like this because we wanted to make Lon and Theresa's wedding memorable and special, as it was to be the last one they will ever have.
Then, it was time to dig out the marriage vows and get started. I had practiced the vows for an entire hour, but I was worried about flubbing my lines, so I thought it prudent to read from the script.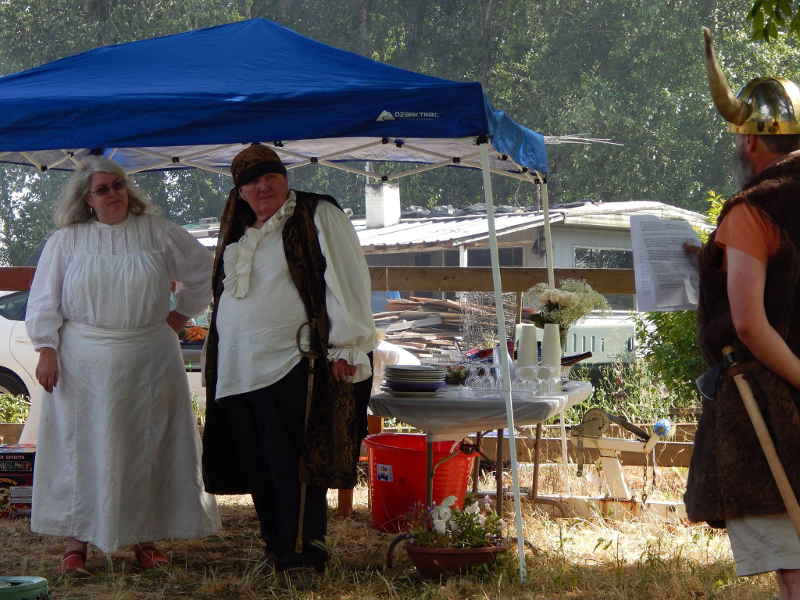 Calling forward the the couple about to be wed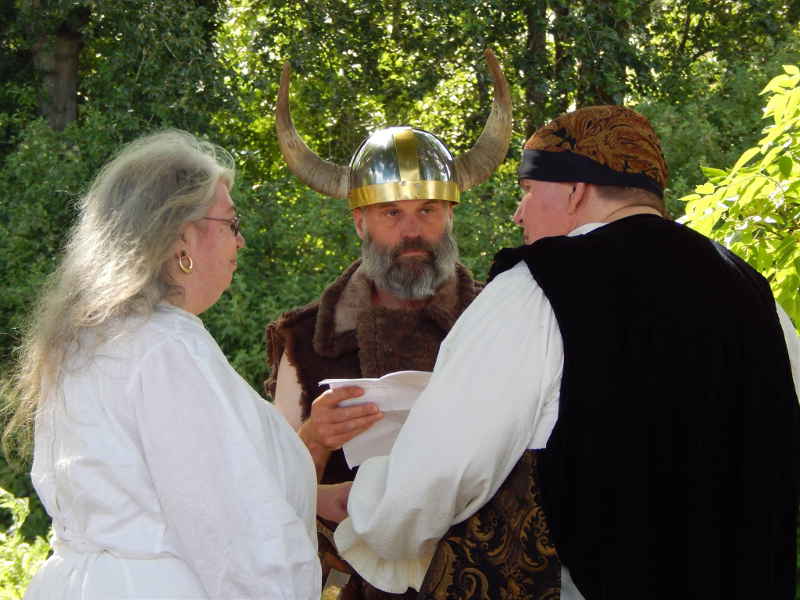 Lon says "I Do." (I know this is about Lon and Teresa, but I think I look very earnest in this picture, don't you?")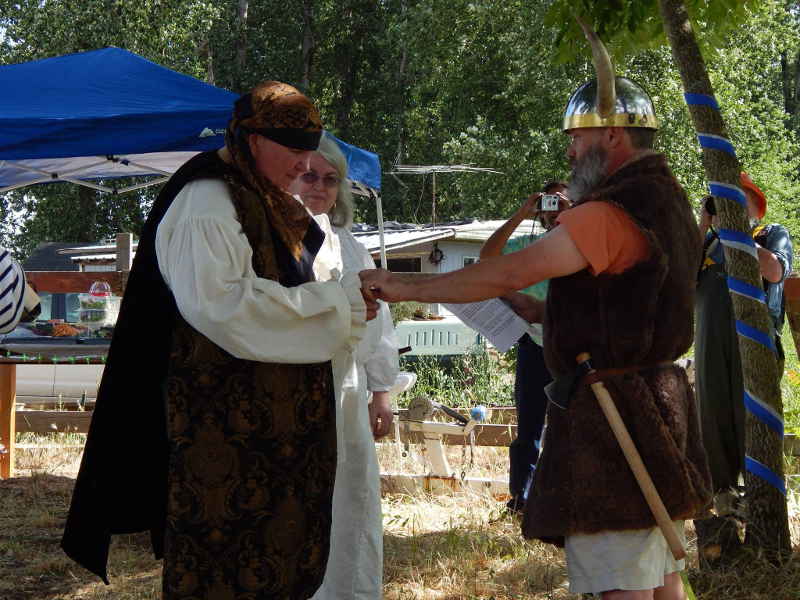 Handing Lon the ring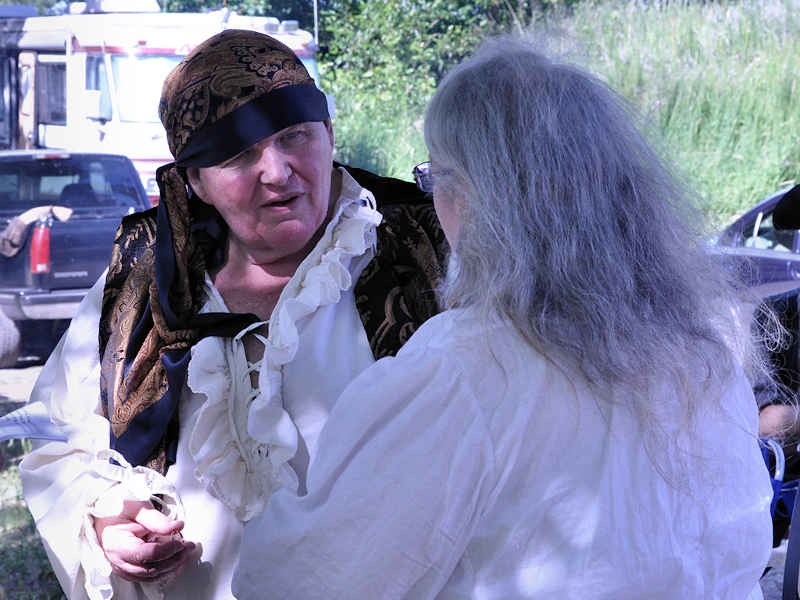 "With this ring, I thee wed."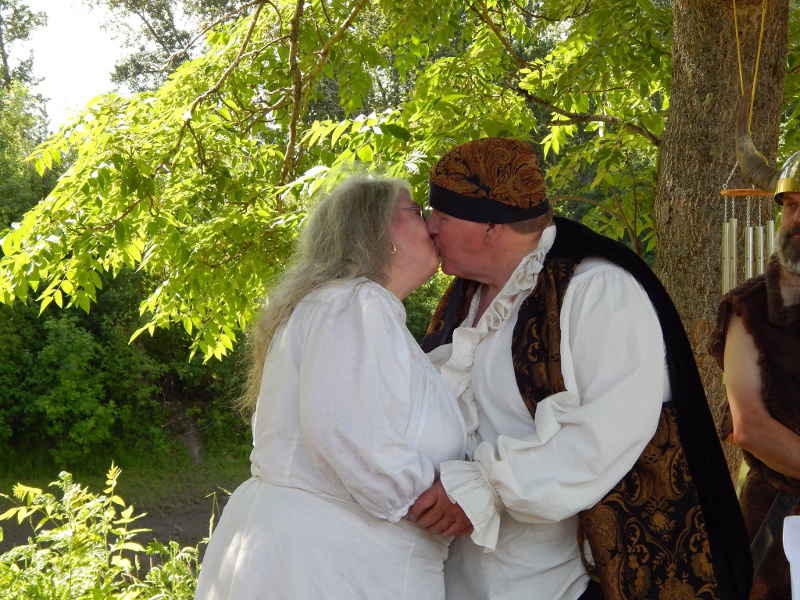 "I introduce to you, Lon and Theresa, Husband and Wife."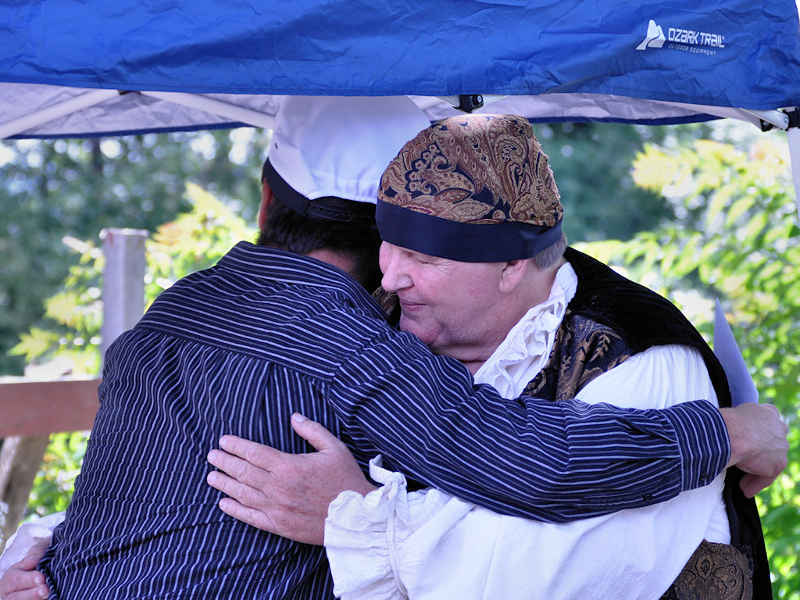 Lon and Quinn - it was a beautiful day.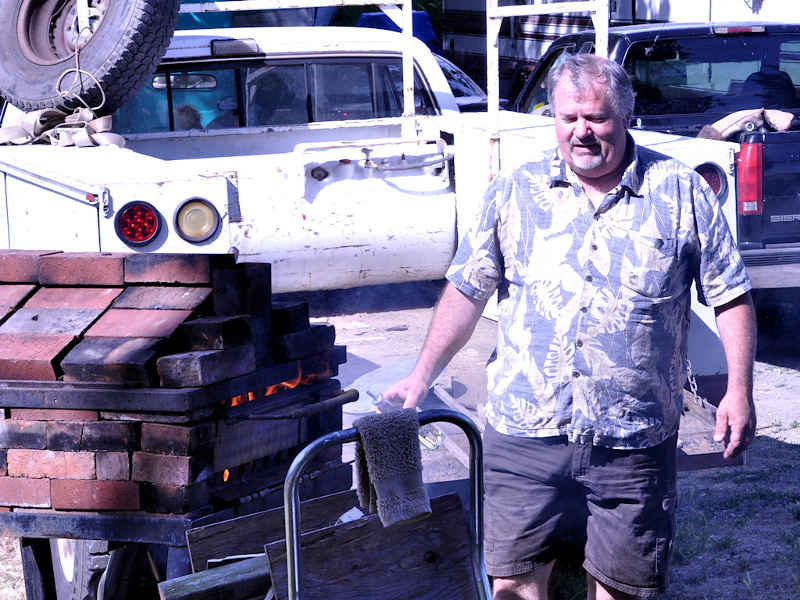 Dan had the oven fired up and was getting the party started.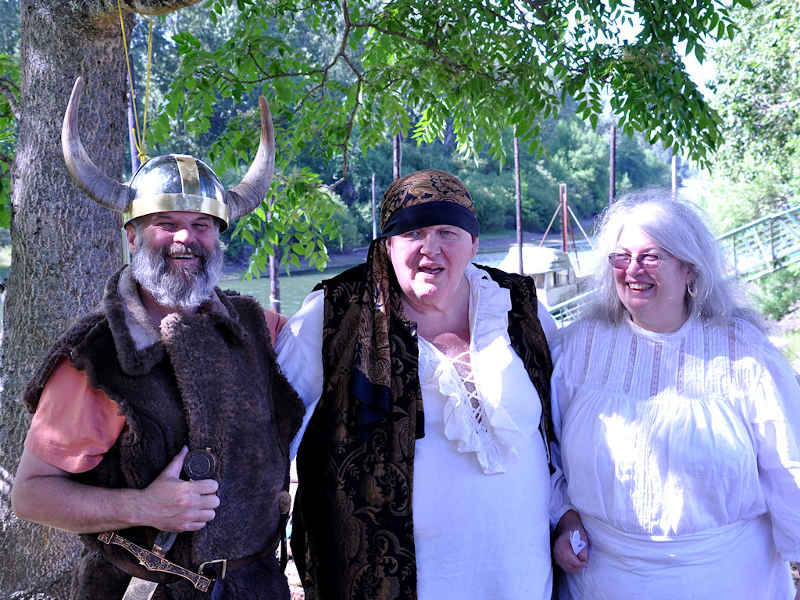 Happy, happy people. One of my finer moments.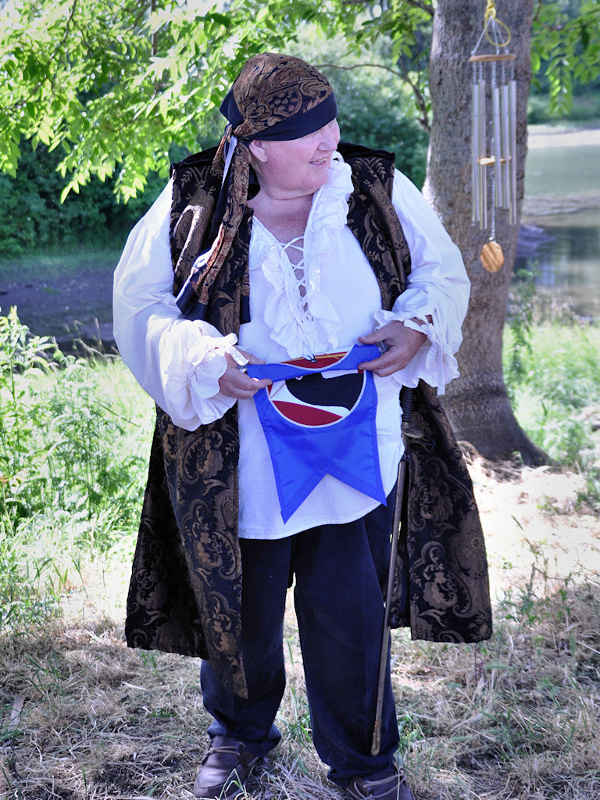 Lon got a Coot burgee - which is very nice.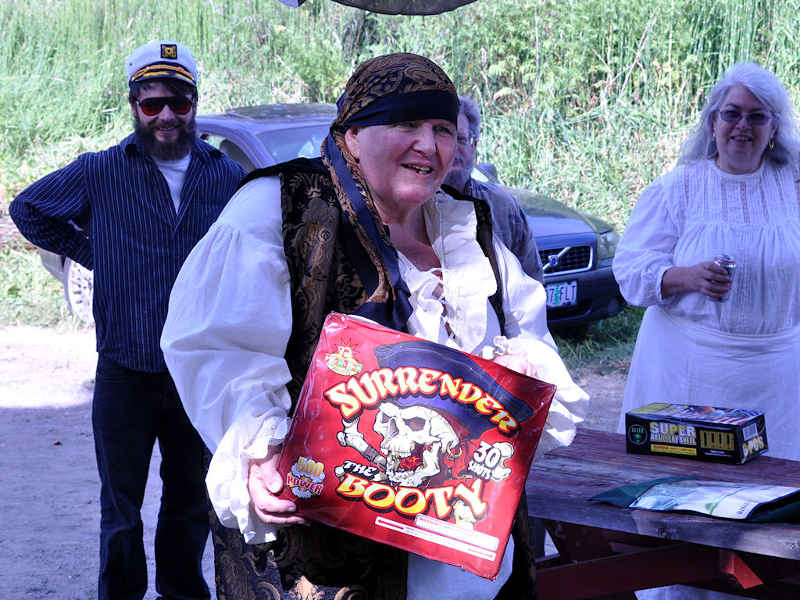 And Quinn got him a Surrender the Booty firework for later that evening.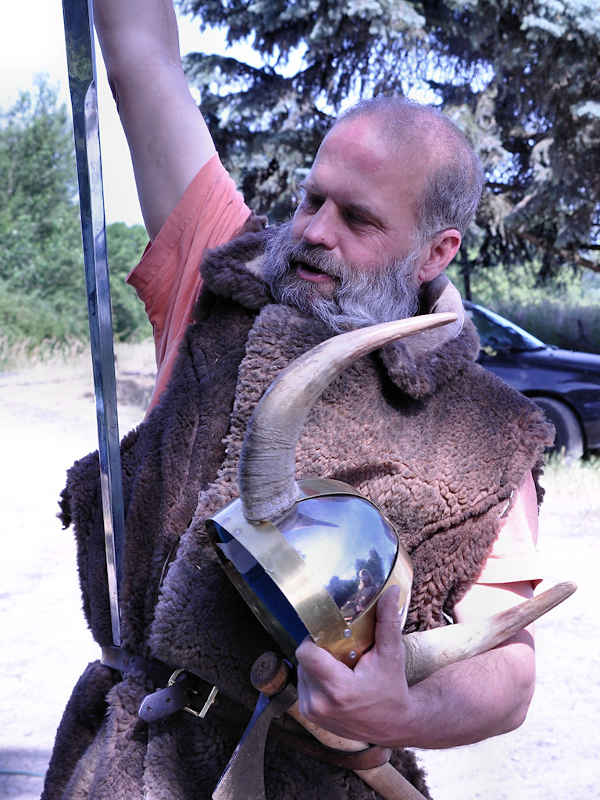 It was time for me to get out of my get up - I was roasting.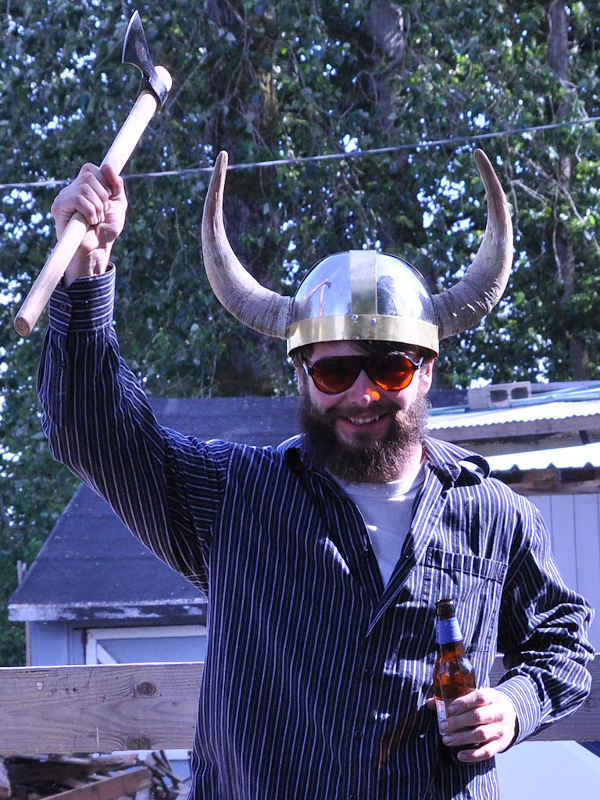 Quinn makes a good Viking, too.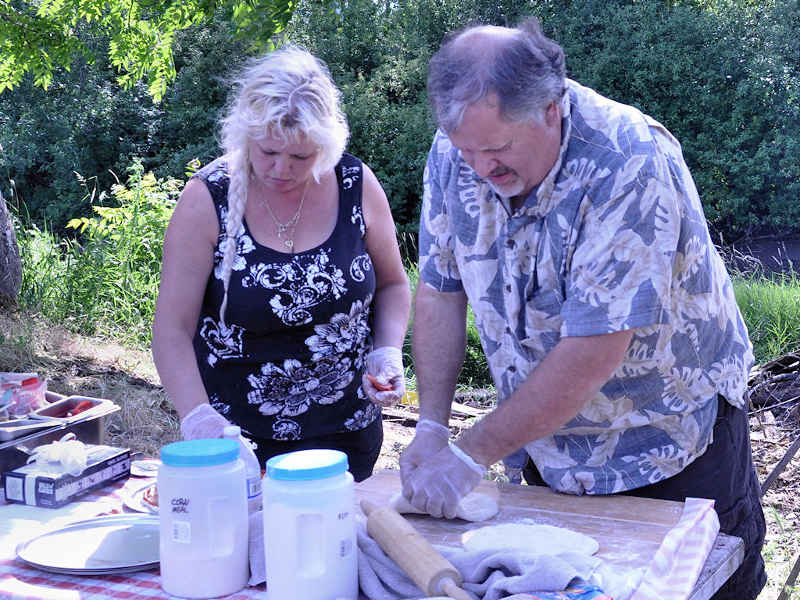 Dan and Vicki made us pizzas until we popped.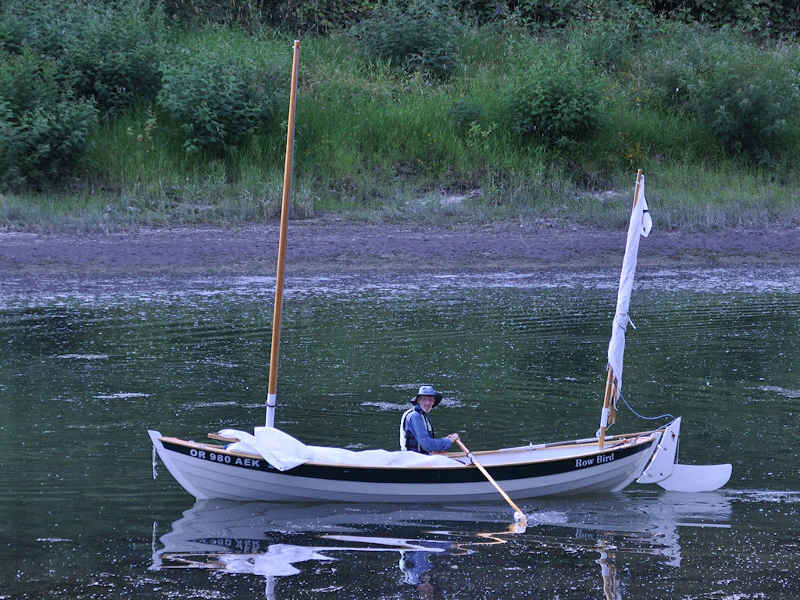 And then it was time for people to head for home.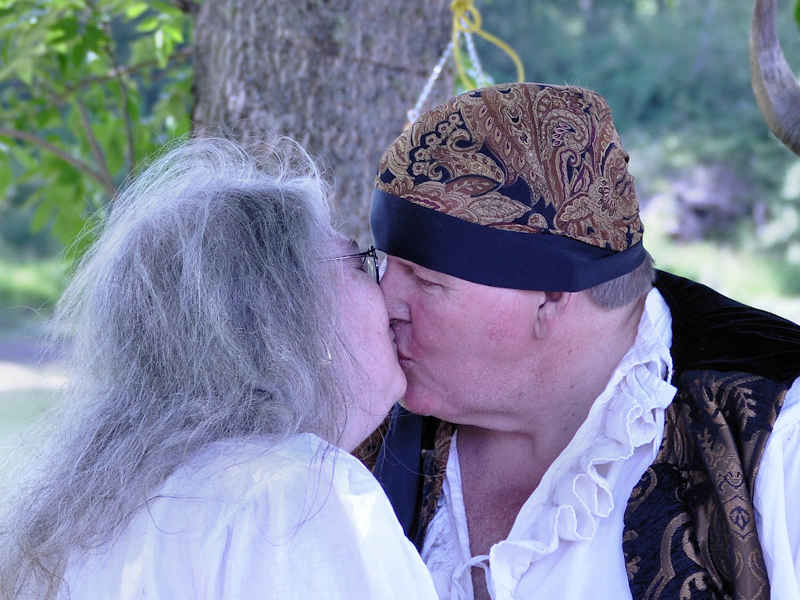 One last shot of the happy couple. May they live their lives in unity, love, and happiness.
That, my friends, was great. Lon and Teresa, in addition to wishing you years of happiness, I thank you for allowing me to be a part of this happy occasion.