No title - I have no idea how to describe this
July 22, 2013
A while ago, I decided to try and live my life in a manner that would make Forest Gump jealous. It hasn't worked out quite like the movies, but it's had some moments.
One of the things I do is participate in the Texas 200 - I can't really explain it, so just take a look at the website and form your own opinions.Texas 200 Official Website
In 2010, I decided to up the ante by building a boat on the beach, sailing the event, and burning it at the end. That was pretty cool, and it worked out great. 2010 Texas 200
In 2012, things really got weird when I was asked to perform a wedding for Chris and Cathy. A wedding? It's not my cup of tea, so I made a last ditch effort to force them to choose someone else. I set a condition: If I was to do the wedding, it'd be done in the style of "The Princess Bride" - fancy Pope outfit and everything.
Chris is not a man to challenge, nor is the love of his life (and they met on the Texas 200, too) An outfit was procured and the next thing you know, it was "Mawiage! Mawiage is whot bwings us togevver, today!"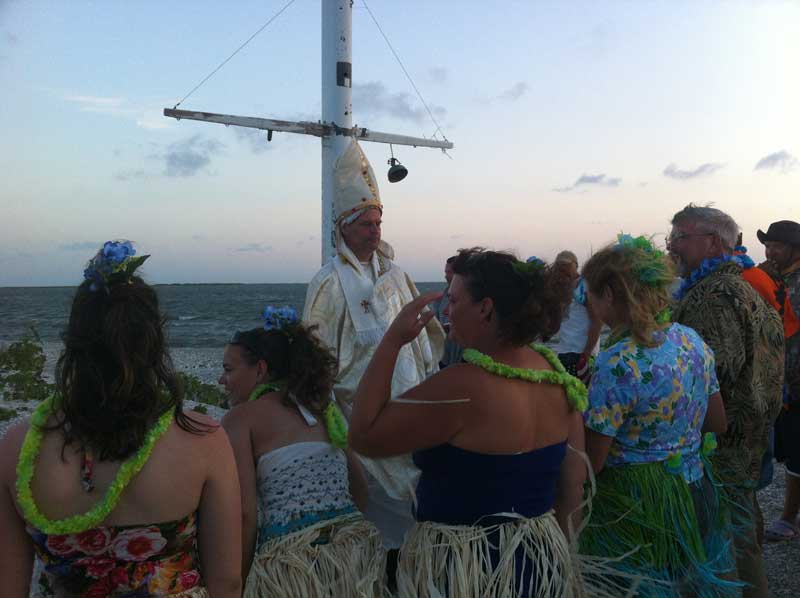 Chris is on the far right, Cathy is in the blue Hawaiian skirt. I'm in the Pope-suit.
Fast forward to today and there's a package in the mail.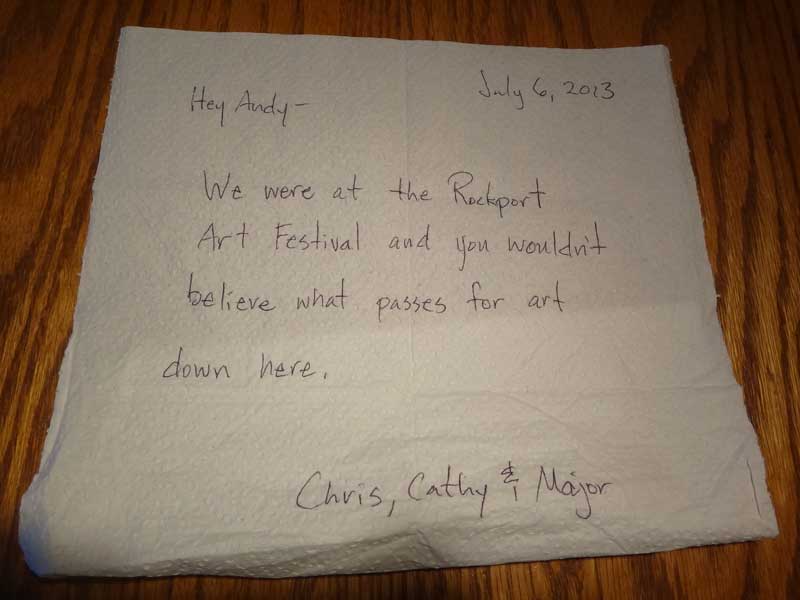 This was the note. (Major is their dachshund - quite the little sailing dog,) and this . . . is the artwork
That's me in the bow of Laguna Sink-O,with Shawn Moffett at the helm. Kevin Allison is following in his PRD, T.I.A.B. (This is a Boat.)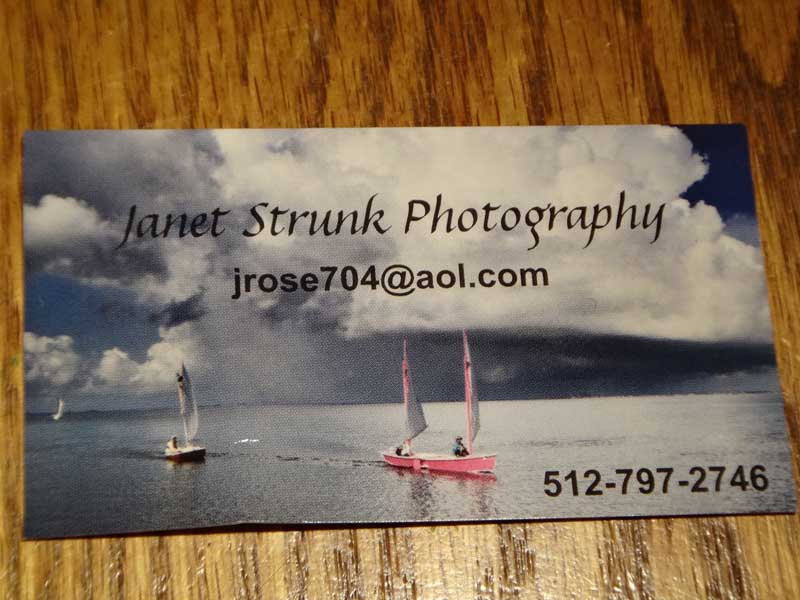 Ms. Strunk, you have a hell of an eye for sailing photography. May your business flourish and your art be revered for ages.