Andy breaks into ACTING! (not really)
Feb 19, 2013
Part of my job is to glean through the job listings on craigslist and the Oregon Employment website, select the ones that would be most suitable to our clients (people who have been recently released from prison/jail) and stick them up on the Job Board. I sort through the postings, kicking out the scams and obvious exploitation. Sometimes I find something unusual - I once saw a post needing someone for Manure Removal - a full time, $9/hr job, shoveling sh*t.
Then I saw an ad for a Casting Call for a local talent agency I thought it'd be fun to encourage some people to go and we giggled and teased about it for a couple days. As it got close, I decided I'd go, just to see if it was any kind of scam.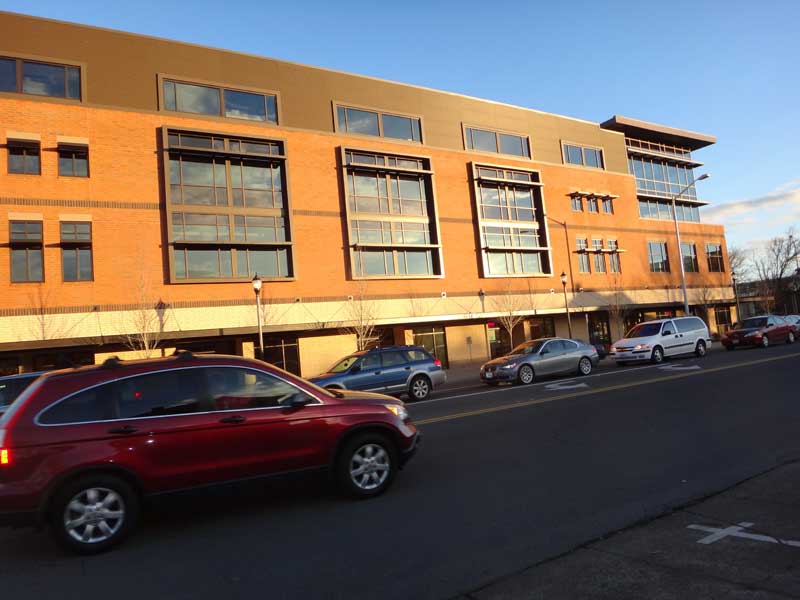 1300 Broadway is one of the nice, new dual-purpose buildings that went up during the last part of the boom. The bottom was to be shops and the upper floors were to be condos.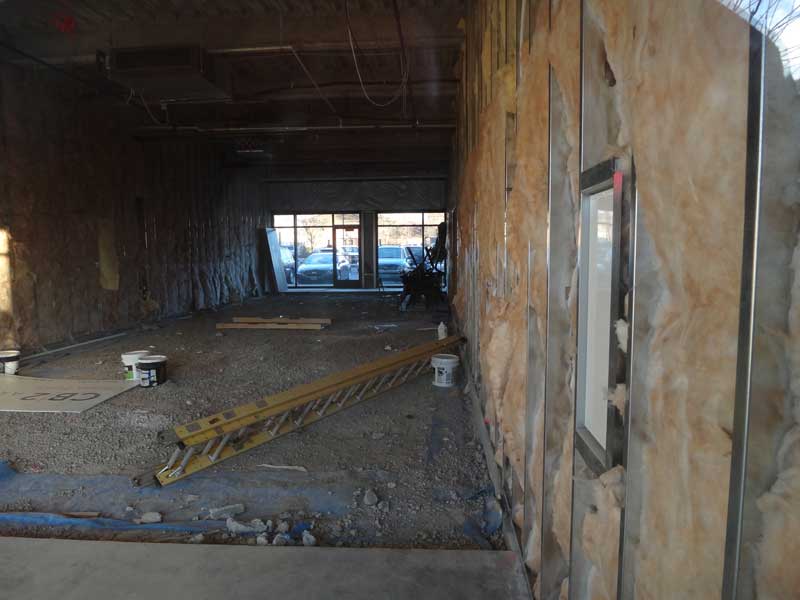 This is what 80% of the bottom floor looks like. I wonder how the condos are coming along?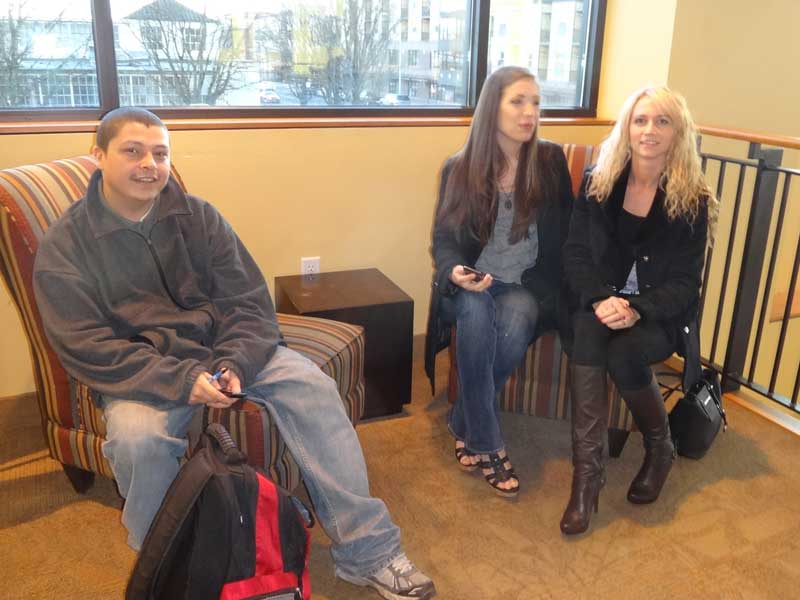 The actual casting call was on the second floor of the coffee shop. I got there about 10 minutes ahead of time and was happy to see one of the guys there. He was (very) busy chatting up a couple of the hopefuls.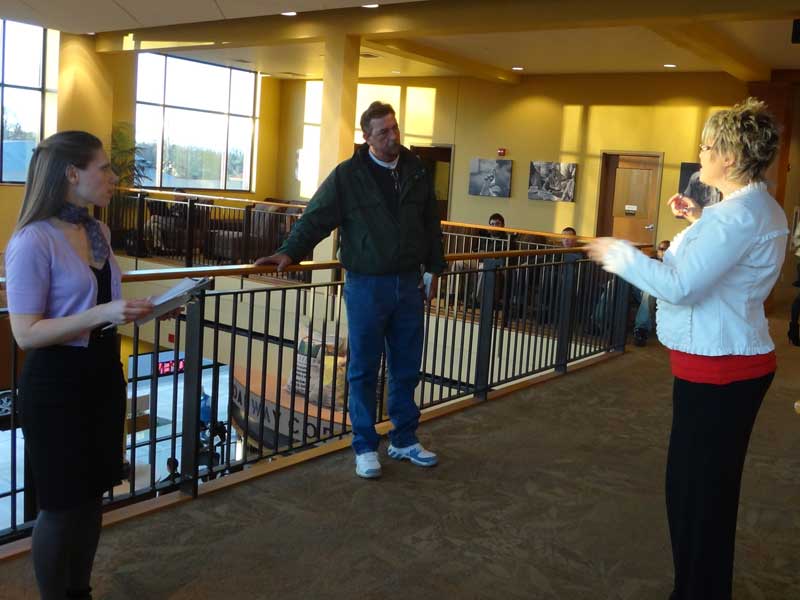 You could spot the talent agents a mile away - all female, all with a bit of a haunted look around the eyes. I didn't catch the guy's name, be he'd said he was there "just for the laughs."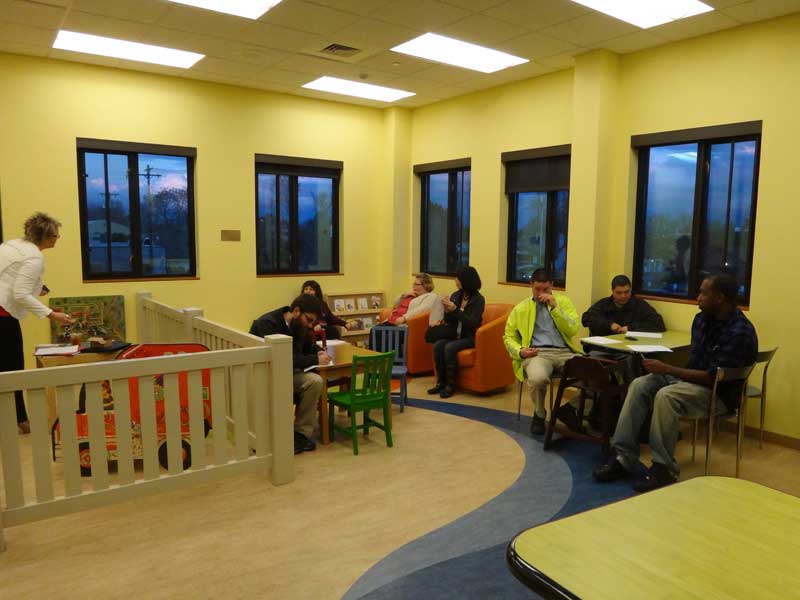 There were about 15 of us, total. Stacy, the owner/operator of the talent company told us a few stories about how she'd "been in the business" before and had been placing people "$400 for half a day's work." She told us how they have a website and for $100 a year, you get your picture and bio up there. A "web fee" they call it. Makes sense - yer sure not going to get discovered in Salem.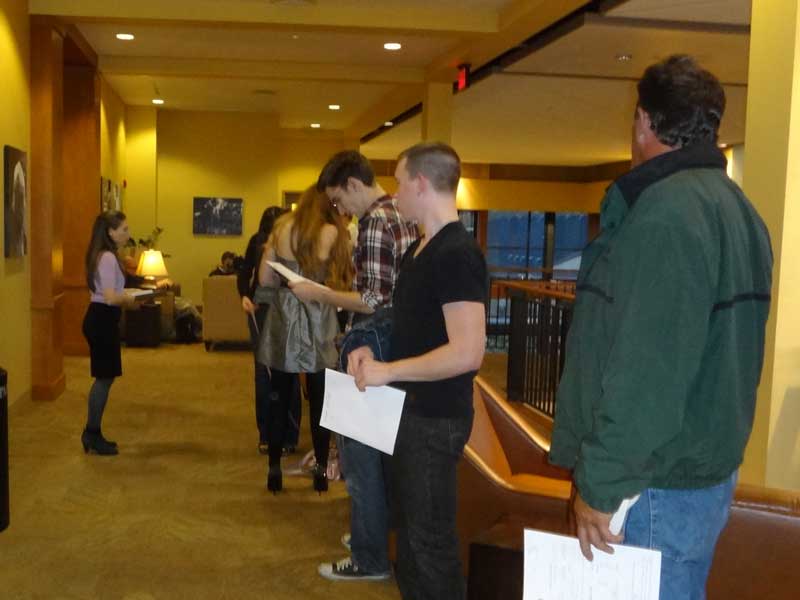 They had us fill out stat sheets and split us into two groups. My group got sent to another room. Acting hopefuls are a very quiet group, really. I kept asking people why they were there, did they have any experience, stuff like that. The kid in the T-shirt mumbled that he had done a bit of acting in school, but on the whole, it was very much a "I don't want to talk to you - I might get tainted by you." vibe.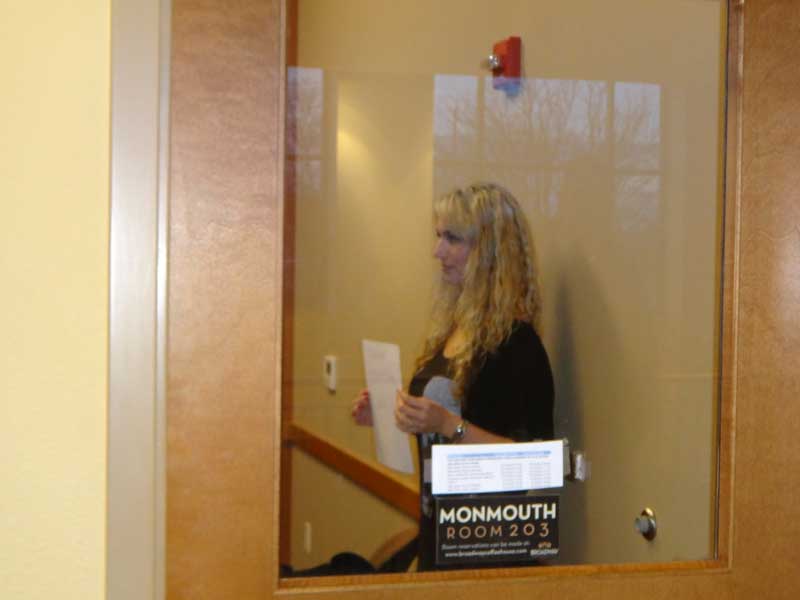 Interview for a few minutes to find out our interests, then up against the way for a photo from a iPhone camera. Pics from your cell phone? OK, sure, why not? I got the feeling the interview was to find out how interested you were so they could pump you for classes and professional photography. They were pretty good at trying to get you interested. I kept to my story of "I just want to be an extra - I'd like to do a job before I invest in it as a career."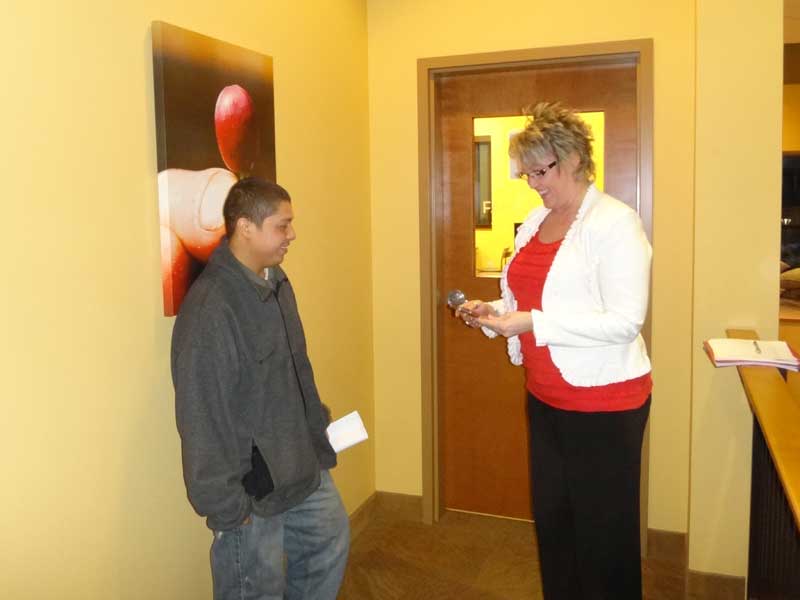 Philip had better results than I did - he's a very outgoing guy. He has another interview lined up for a week from now.
There you have it - for some reason, my lumpy body, poor diction, and lack of enthusiasm didn't attract their attention. Go figure.