Keely Unveiled
February 16, 2013\
Keely likes to shop at a place called Lululemon, they make athletic clothing. The staff at the store were so impressed with Keely's enthusiasm and love of both running and their clothing, they made her a Store Ambassador. She went to a photoshoot where they took over 600 photos, from which they chose one to be used as a poster on the wall of the store. Being an ambassador is kind of a big deal.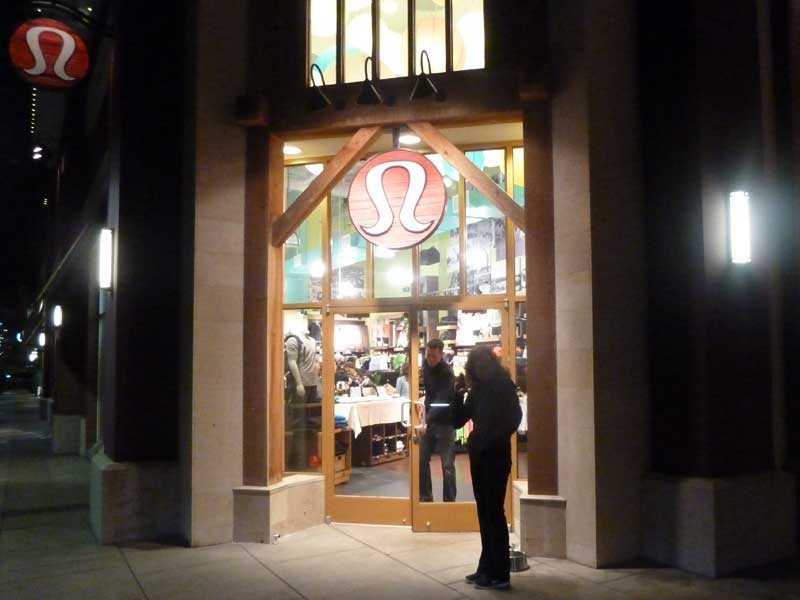 Tonight, they are unveiling her poster.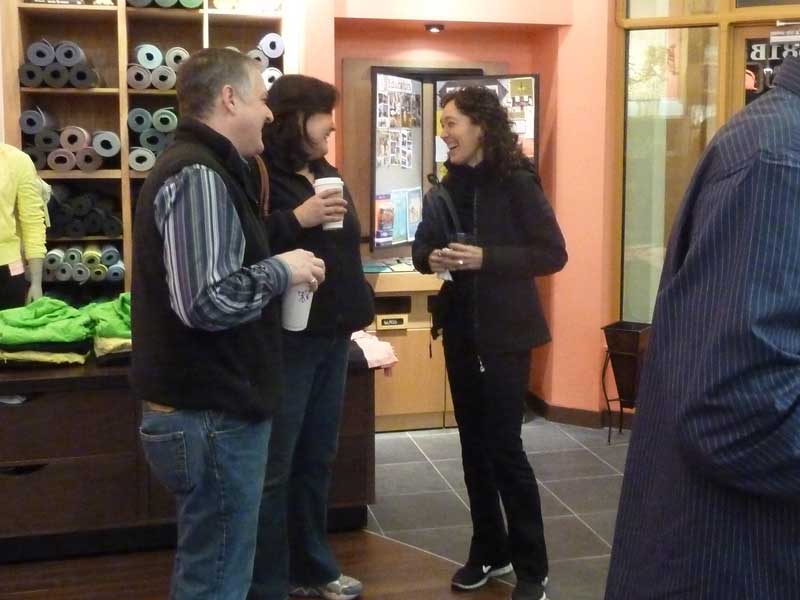 Our very good friends, Jan and Jeff, came up to watch the fun. Keely and Jan went to Physical Therapy school together, back in the day.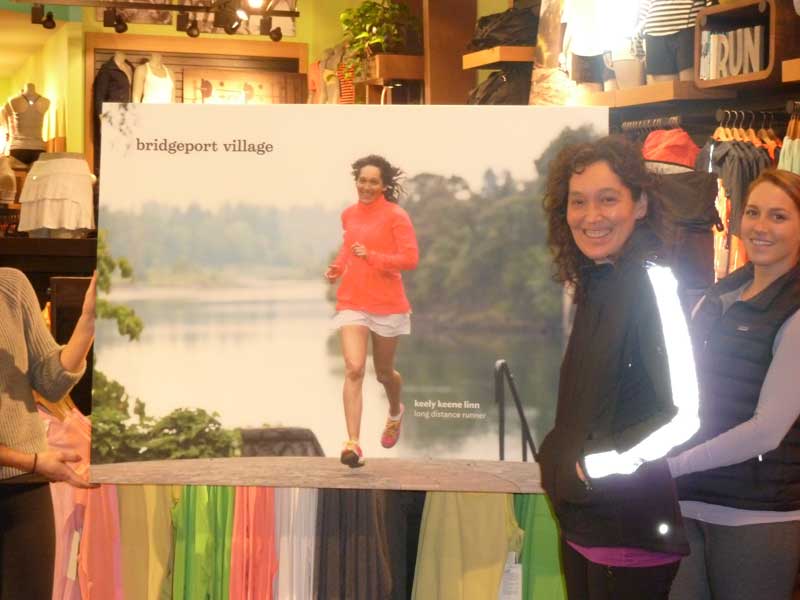 Keely is the closest thing we know to a professional athlete - that's a damn fine poster. (That's a lululemon running jacket she has on - you really can't tell the sleeve is reflective until it is hit with a bright like - like a flash or a car's headlights.)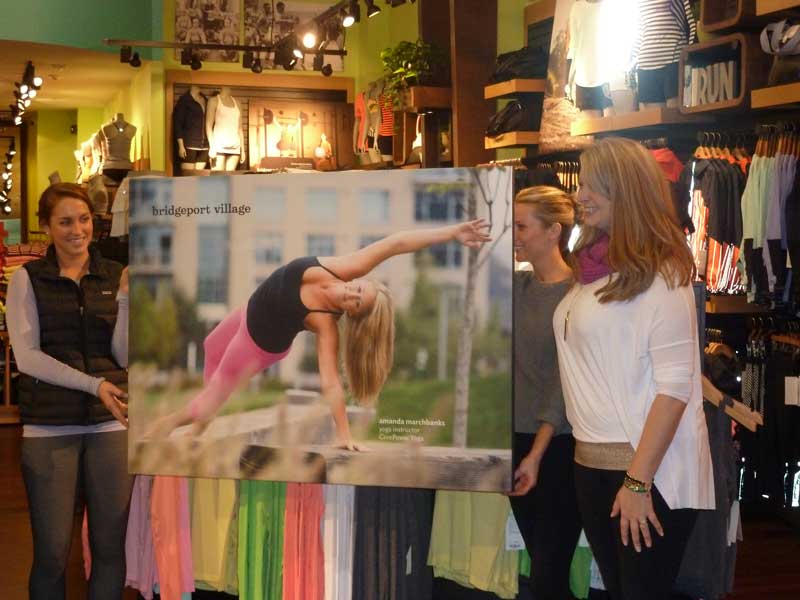 The store has four ambassadors - the other three are yoga and barre3 instructors. This is Amanda. Like Keely, she is an enthusiast for her sport and is also just fun to be around.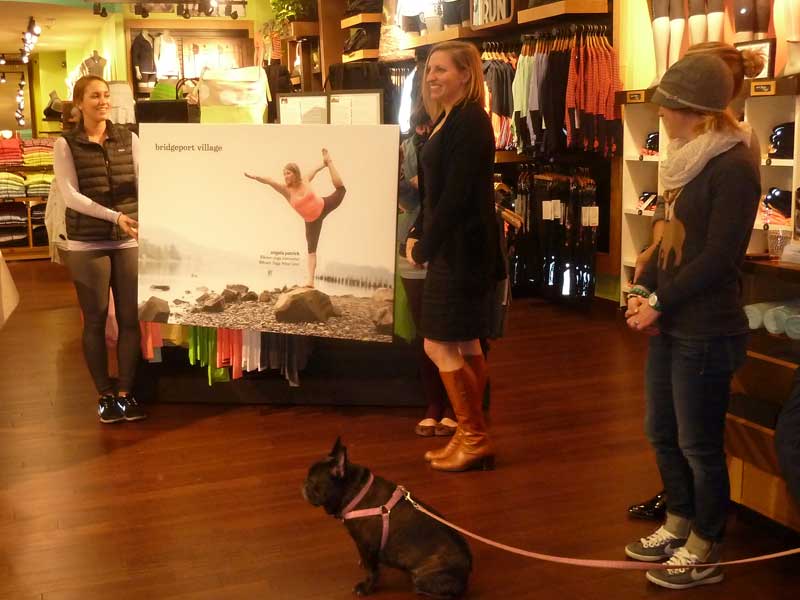 Angela's poster was also unveiled. Bridgeport is a pet-friendly mall, you can see Sophie there in the foreground.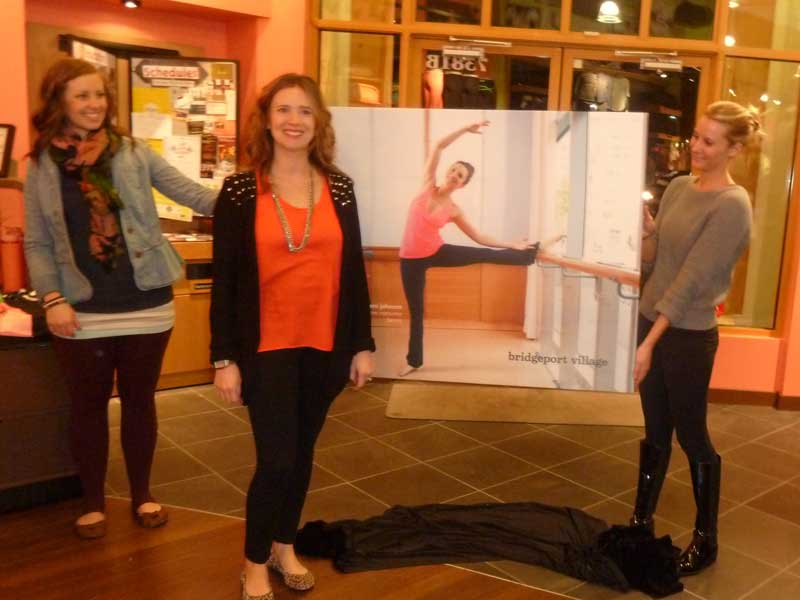 Jenni almost didn't make it to the unveiling - she was a little busy, having given birth to twins just a short while ago.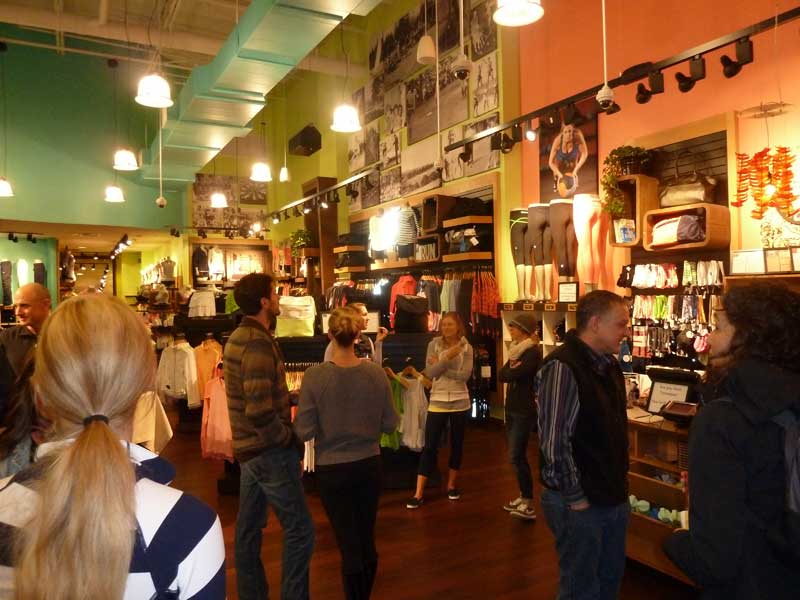 And there you have it - now you can all say "I might not know a professional athlete, but I know the next best thing."