What happened after
The Texas200 draws people from all over the country and all walks of life. One of the people on the 09 Texas200 was Andrea Lea, a state representative from Arkansas. In my book she is all class and exemplifies exactly what I like in elected officials.

About a week after I got back, I received this in the mail: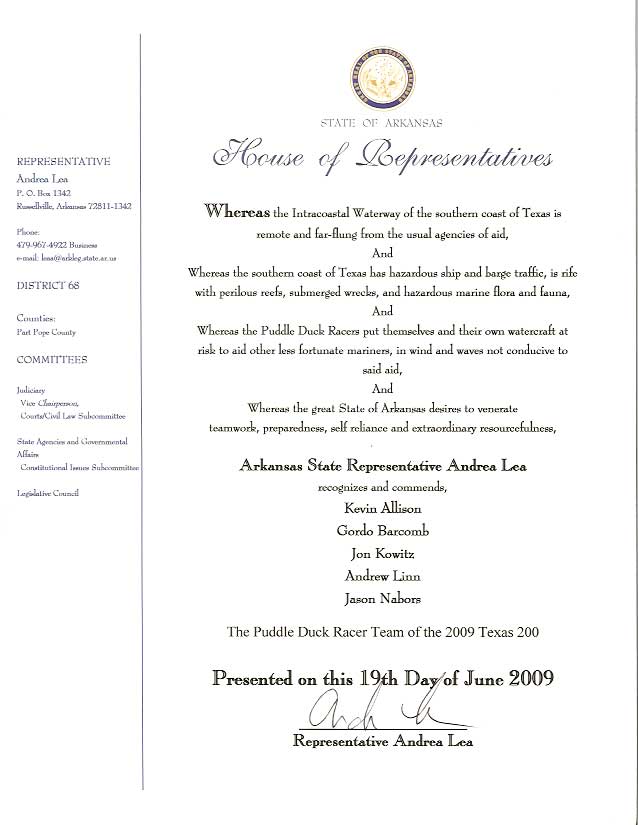 OK, that was cool.
Something happened out there. We transcended reality - changing from misfits and novelty into a cohesive team. Individually, we were funny little sailors with no business being in an event like this.
Together . . . together we somehow became greater than our individual components. We not only proved ourselves, but we were able to help others.
Thanks, Gordon, Kevin, Jon and Jason. Thanks for being there.
PS: A lot of people act heroically each and every day. There are a lot of heroes we know about and also unsung heroes. But I gots me an official piece of paper! This is going on my wall.